Almost like battle stations, the best PCs for gaming and streaming are equipped with the most powerful and modern components. A high-quality prebuilt PC for gaming and streaming offers an easy and quick alternative to building your prebuilt PC.
Best Prebuilt PC For Gaming And Streaming
Our Pick
The budget-friendly and expertly crafted entry-level Element MR 9320 Gaming PC from iBUYPOWER is our top pick. It shines for its attractive build quality, great selection of components, performance advantage, and plenty of ports.
We ♥ honesty! Info Cellar earns a commission through the following hand-picked links at no extra cost to you.
Building your platform can be very satisfying, but it takes confidence, patience, and time that not everybody can afford. Buying a prebuilt gaming PC bypasses the build stage entirely. Still, even with these prebuilt PCs, it's essential to know what you are looking for.
We have made it easy by reviewing a wide range of the best-prebuilt PCs for gaming and streaming that are worth your money and in stock.
Best Prebuilt PC For Gaming And Streaming – Comparison Table

What are the Best PC Specifications For Gaming?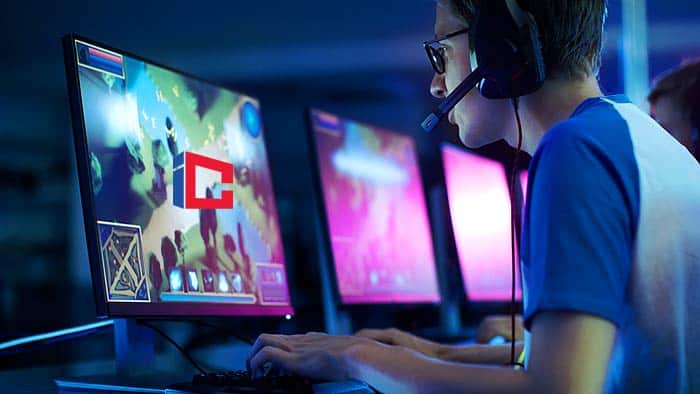 Finding the correct gaming machine specifications will depend on your situation – your budget, the type of games you like, whether you play on normal or maximum settings, and the aesthetics. Regardless of the components you choose, they should all work together to create a clear and smooth experience. Compatible components help you avoid lag and stuttering while optimizing your cooling strategy.
A) Processor/CPU

B) Motherboard

C) RAM

D) Storage Drive (SSD/HDD)

E) Graphics/Video Card

F) Power Supply Unit (PSU)

G) Monitor

Is It Worth Buying a Prebuilt Gaming PC?

Is it Easy to Upgrade a Prebuilt PC Later on?

What are the Other Accessories Needed for Gaming/Streaming PC?

What to Look for?
A. CPU

B. GPU

C. RAM

D) Storage

E) Cooling

F) Connectivity Ports

Best Prebuilt PC for Gaming and Streaming
Here are the top 5 best prebuilt PC for gamers on the market today:
1. Skytech Shadow Gaming Desktop Computer Review

2. Cyberpower Gamer Xtreme Gaming PC Review

3. iBUYPOWER Element MR 9320 Gaming PC Review

4. MSI MSP Trident AS 10SC-1208US SFF Gaming Desktop Review

5. CLX Set Gaming PC AMD Ryzen 5 3600 Review

Choosing the best prebuilt PC is not only about buying the most expensive unit on the market. It is also about carefully examining the various components of the system and adapting them to your needs.
Now that you understand how to discover the right connectivity options, components, and case, put your knowledge to work and find the best prebuilt PC for gaming and streaming that is right for you.

Key References
"The PC Gaming System Requirements for 2020 Games – Intel". Accessed March 04, 2021. Link.
"Benefits of Buying a Prebuilt Gaming Computer | Velocity Micro Blog". Accessed March 04, 2021. Link.