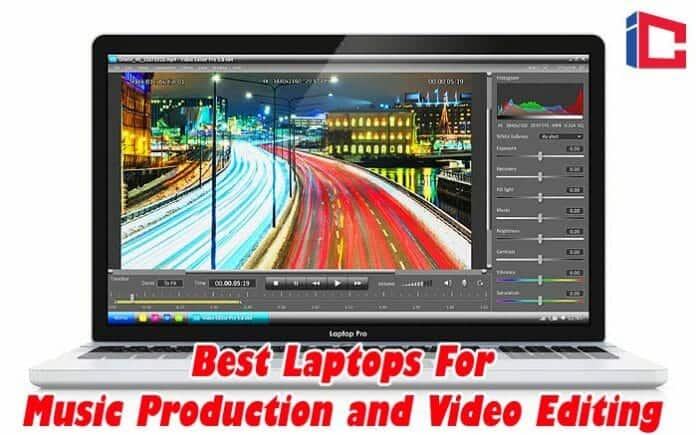 If you desire to get serious about video editing and music production, you need a good laptop to handle anything you throw at it. You will most likely have many tabs and programs open simultaneously, and you'll need the ability to add up to 1 additional screen (many use 2 or 3). These usage requirements consume a lot of RAM or graphics performance. We recommend using at least 16GB of RAM if possible.
Sale
Best Laptop For Music Production And Video Editing
Our Pick
A dramatically improved keyboard, a larger 16-inch screen with thinner bezels, and a larger battery make the 16-inch MacBook Pro an attractive choice for serious music producers and video editors.
We ♥ honesty! Info Cellar earns a commission through the following hand-picked links at no extra cost to you.
The most important for video editing and audio processing is a processor with fast single-core performance. This way, you can get your mixes into a single file much faster and process chains and effects without the processor having to wait, among many other benefits. The 8th Gen Intel i7 CPUs are the best, followed by Intel i5.The 7th Gen CPUs are excellent too.
In this guide, we will focus on the best laptops for music production and video editing.
Best Laptop For Music Production And Video Editing – Comparison Table
Graphics Card
AMD Radeon Pro 5000M Series

Can You Make Music on Any Laptop?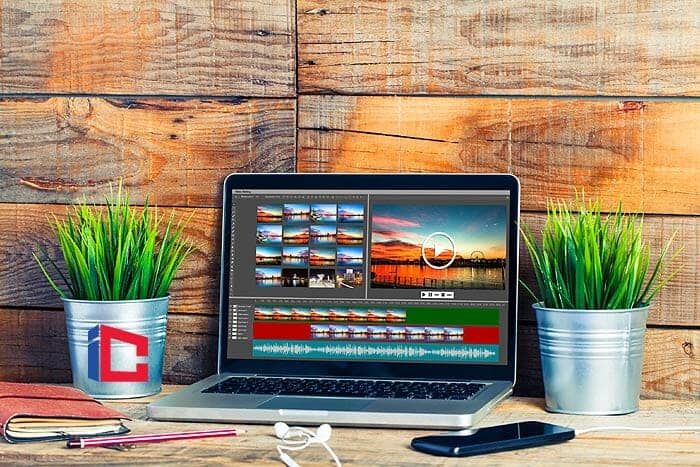 Computer technology is so advanced that most consumer laptops can do almost any job. So yes, you can theoretically produce music on any laptop.
That said, a machine with a modern, fast processor, lots of RAM, and some fast hard drives will offer you better performance than a standard model that you could buy from your local store.
With a correctly specified machine, you can stack more effects, load larger sample libraries, load more synths, and more.
Overall, having a powerful device will increase your efficiency and make producing and recording music more rewarding.

How Much RAM Do You Need to Produce Music?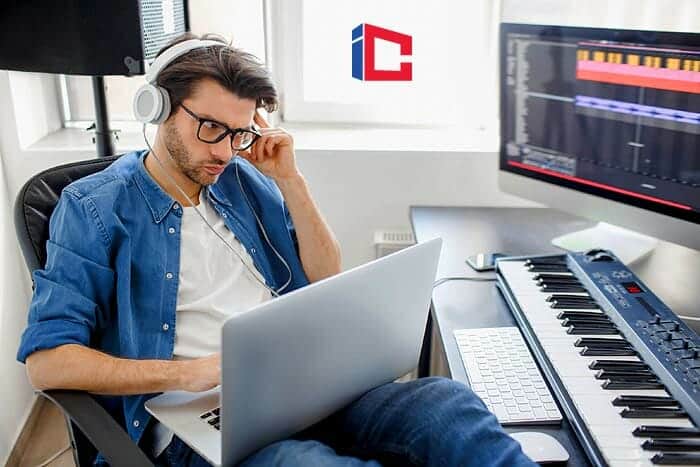 The answer to this question largely depends on how much you can afford. Experienced disk producers will always recommend that you buy as much RAM as you can.
Most decent sample libraries these days contain gigabyte after gigabyte of data, and you'll want to be able to load as much of it into memory as possible.
Many software samplers and synthesizers offer "stream from disk" options to offset some drawbacks of low memory.
However, this solution comes with a trade-off and can lead to delays, dropouts, stutters, and other anomalies.
It is highly recommended to have at least 8GB of RAM. On the other hand, you probably want to increase it to 16GB, especially if you are working with large orchestral and other libraries. Either way, you should definitely look into alternative storage options.
In some cases, this may be a cheaper option than adding extra storage space to your base unit when you buy it.

What Specs Do I Need for Video Editing?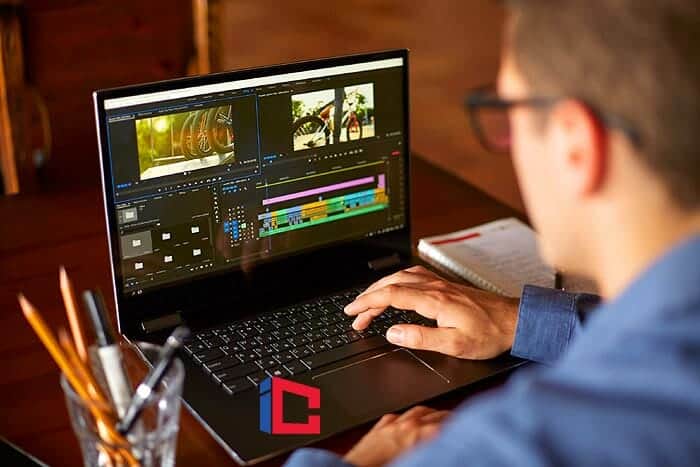 Today, there are many devices that you can use to edit videos. Virtually any computer can handle basic video editing, and even your phone can provide you with video editing tools. However, if you want to produce professional-quality content, you need a high-performance laptop to produce your desired video.
Here are some basic specifications to consider when purchasing a video editing laptop:
RAM/Memory: 8 to 32GB RAM (ideally at least 16GB).
Processor/CPU: Intel i5/i7/i9 multi-core, preferably with four or more CPU cores.
Storage: Hard drive of at least 256GB, 7200 RPM, preferably Solid-State Drive (SSD).
Graphics card/GPU: This depends on the editing software. Resolve, and Premiere Pro works well with NVIDIA and AMD. (At least 2GB of memory).
Operating System: Windows 10 (64-bit), Linux, Mac OS X.
Screen Size: At least 13-19 inches.
Integrated Firewire or Thunderbolt port or as an external docking station.

How Much RAM Do I Need for Video Editing?
While RAM is not as important to video editing as the GPU or CPU, it still has a massive impact on your video editing workstation performance. So, how much RAM do you need to edit videos?
16GB of RAM is good enough to handle the vast majority of video editing projects.
Depending on the footage you're working with technical specifications, such as codec, bit rate, or resolution, you can get by with just 8GB of RAM, or you may need up to 64GB of RAM.
The recommended RAM size for editing 1080p HD videos is 16 GB. The recommended RAM size for editing 4K videos is 32 GB.
Suggested Reading:

What to Look for?
A) Storage Capacity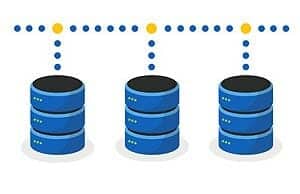 In our opinion, you should opt for a hard drive of up to 256 GB, 500GB is sufficient, and 1TB is perfect.
But realistically, you should opt for the 512GB SSD. An SSD has its benefits in music production and video editing for more than one reason.
Because SSDs are basically flash memory, you don't have to wait long to load your pro audio plugins and sample libraries.
However, the bass vibration would be detrimental to your hard drive mechanism if you used your laptop in live production.
We insist on having a large hard drive because the file size can become an issue when recording audio or using sa mples in your compositions and productions.
This is an aspect where it's good to start bigger rather than smaller. However, if you're going for a smaller hard drive, it could be because you're looking for an ultra-portable laptop with a powerful CPU that you can take with you and connect to your external storage at home when needed.

B) Memory Size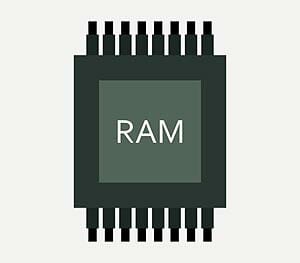 Memory size allows data to be saved and retrieved quickly.
When you are in a creative flow, you don't want to hear many glitches or pops in your final output.
A good amount of RAM will help you with this. Our suggestion is 16GB, but 8GB is fine.
Many sources say that 4GB is recommended. Still, in our opinion and experience, this is the basic level and really unacceptable.
Suggested Reading:

C) Processing Power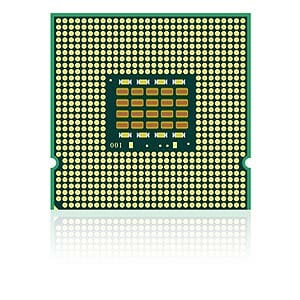 Processors/CPUs allow your computer to do multiple tasks at the same time.
If you are doing basic video editing or simple home recording, a typical low-cost laptop should be able to handle it.
However, if you're editing or recording multiple projects for a simple mix while some plugins are running, you will need a more powerful processor.
Our suggestion for CPUs is the Intel i5 or Intel i7 quad-core series. The quad-core AMD A10 is also sufficient. Dual-core processors are not recommended for music production and video editing.
In music production and video editing, your laptop has to do several tasks simultaneously, and each task is often demanding on its own.
For instance, a mixer plugin compresses the drum bus, while the VST drum plugin triggers samples stored on the drive.
Since both tasks are demanding, the ideal solution is to get as many cores as possible.

D) Ports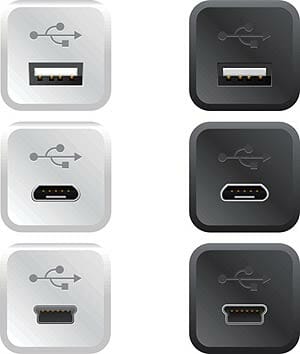 The recommendation for ports is to opt for a model with two or more USB ports, a Thunderbolt port, and an HDMI port.
external hard drives, control surfaces, MIDI controllers, and audio interfaces use Thunderbolt and USB ports. So having more ports is always better.
Note: Thunderbolt is making USB ports on laptops increasingly outdated. This is particularly true for laptops that are used for music production and video editing.
So, getting a laptop with an audio interface and Thunderbolt connectivity that supports it should be your top priority.
Another port for connecting a second monitor is a good option. These are your HDMI or VGA ports.

E) Operating System (OS) Version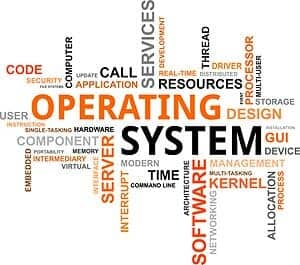 When shopping for the best laptops for music production and video editing, opt for the latest operating system versions available.
The music and video creation software is updated to match the specifications of the operating systems from later versions to newer versions.
This provides a better overall experience if you are not on an outdated laptop.
Suggested Reading:

F) DVD-RW Drive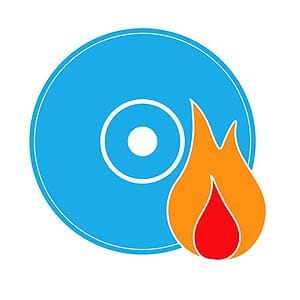 Installing a DVD/CD-RW drive in a laptop is becoming more and more outdated these days.
And there are good reasons for it. Laptops with their optical drives don't perform as well as dedicated optical drives.
They may be more prone to more errors and omissions.
However, if a laptop with its optical drive is essential to you, this is something to keep in mind.

Best Laptops for Music Production and Video Editing
Here are the top 5 best laptops for music production and video editing on the market today.
1. Lenovo Yoga 720 2-in-1 Touch-Screen Ultrabook Review
Lenovo manufactures some of the most reliable and best Windows laptops out there. The Yoga series is among their best models. The Lenovo Yoga 720 is the option if you are looking for a multimedia device.
Lenovo calls it "the first convertible laptop in the world. " When you combine the Lenovo Active Pen with the very flexible hinges, you can see that they target the visual media market.
However, the laptop far exceeds all the basic requirements you require for a music production laptop for music production. In terms of specs, the Yoga 720 is pretty solid.
This laptop has a 512GB SSD along with 16GB of RAM. So you can expect all your samples, software, and plugins to load instantly without a hitch. Also, due to the size, you wouldn't have to worry about space for a while.
This music production-enabled laptop is powered by an Intel Core i7 processor, with quad cores running at a base speed of 2.8GHz.
And it also comes with the Windows 10 Home Edition, which is enough for editing videos and making music.
Overall, a great laptop can handle any video editing or sound design project you can throw at it.
It also has the massive Thunderbolt port for tremendous transfer speeds, a high-speed USB-C 3.1 port, and two USB 3.0 ports.
The battery life of this device is also quite good; you get up to eight hours of battery usage. It is unknown if it is an "intermittent or continuous use", but either way will suffice if you're after a laptop that you want to use primarily at home. Still, it can keep up with you when you need it when you're on the go.
The fingerprint reader is another important specification as it is a perfect option to protect your files. The screen is 15.6 inches and has touch-screen capabilities.
It works in conjunction with the dedicated stylus (sold separately), but you can only use your finger.
Beyond that, the screen has a 360-degree flip-down design that is sure to come in handy to you in some way.
However, it does not have its own CD/DVD tray, so most models these days. So, from what we can find, this device has no real downsides.
Pros
Comes with Thunderbolt connectivity.
Backlit keyboard handy for dark studios.
Lots of RAM and storage space.
Reasonable price from a reputable brand.
Cons
Some models are known to have a faulty screen.
Quite a noisy fan.
Check Price on Amazon

2. HP Spectre x360 Touch-Screen Laptop Review
The HP Spectre x360 is a beautiful and powerful touch-screen laptop. It has everything you need and more to edit videos or produce music on your laptop. In addition, it has some efficient specs that video editors and music producers might find interesting, including a built-in stereo that beats other laptops on our list.
This unit is an excellent deal for its price, and since it's from HP, you know it is from a reputable manufacturer.
It's a mid-to-mid high-budget laptop that puts you in the middle of a powerful workhorse that you can take with you.
From a technical point of view, the HP Spectre x360 is like the Lenovo Yoga. It falls into the same category as a convertible laptop, which means you can turn it into a tablet anytime you want.
The memory is sufficient. With 512GB, you won't run out of space for a while. And it's an SSD drive that, combined with 16GB of RAM, can load your files, videos, DAWs, and other software plugins with ease.
The connection ports are also sufficient; you get the Thunderbolt 3 port to connect your external hard drives for fast data transfers. This is ideal if you plan to host your libraries externally.
There are also 2 additional USB ports available, both Type C 3.1 high-speed connectors.
The screen is an excellent 15.6-inch display with 4K resolution as well as a touch-screen display. This is, of course, very helpful for adjusting levels and objects in your DAW with your finger rather than the trackpad or mouse.
The keyboard is also backlit, which is fantastic. Perhaps one selling point of this particular laptop in this category and price range is the Band and Olufsen stereo speakers.
This video-editing laptop boasts one of the best speakers on the market, which should come in handy for playing music on your laptop when you are away from studio monitors or music headphones.
Perhaps the only drawback of this laptop is its relatively limited battery life. Although the manufacturer claims the battery will last 13 hours, some users found it good but not great.
Pros
Powerful Gen 8 Intel i7 processor.
The touch-screen display can be helpful for music production and video editing.
Large SSD and RAM.
Comes with Thunderbolt
Cons
Runs hot
The display looks dim outdoors.
Check Price on Amazon

3. Apple MacBook Pro Laptop Review
As you may know, the universal standard for multimedia and music production is Mac computers.
As such, it's pretty generally accepted that the MacBook Pro 16-inch is among the best laptops for music production and video editing. Whether that's true or not can, of course, be debatable ("best laptop "), but this should, of course, be on the list.
As you can imagine, the 16-inch MacBook Pro doesn't shy away from specs. Although it shares the same name and processor type as most of the other laptops in this article, its processor, the 8-core Intel Core i7, is blazingly fast, making it one of the fastest models here.
And it powers a 512GB SSD with 16GB of RAM storage. Also, you can increase the RAM to 64GB and the storage to 8TB. Like all other MacBooks, you get four ultra-fast Thunderbolt 3 ports.
However, unlike many of the laptops on our list, this MacBook decided to go rogue and removed all USB drives. Unfortunately, that means you will need to purchase an adapter to connect your MIDI controllers and external displays to the Thunderbolt port.
In addition to its super slim and lightweight design, this MacBook also has some cool features that you will find helpful.
MacBook Pro 15 users are incredibly excited to be able to utilize the full performance of Intel's 9th generation 8-core processors.
The SSDs and DDR4 memory offers even more speed benefits and makes it one of the fastest MacBooks on the market. Other users like having so much power in a compact laptop.
The screen also scores points for vividness and clarity, making hours spent watching your projects bearable, if not nearly enjoyable. However, some users have complained about the delicate behavior of the Touch Bar, which tends to randomly open apps.
The 15-inch MacBook Pro is among the best laptops for music production and video editing because it's super powerful, efficient, and beautiful. This is also the industry standard, and it will definitely stand the test of time for a while.
Pros
Powerful processor
Massive SSD with lots of RAM.
Lightweight and slim design.
Check Price on Amazon

4. ASUS G731GW ROG Strix III Gaming Laptop Review
The ASUS ROG Strix III was explicitly designed for one thing: to be an optimized gaming device.
But, like most high-end gaming machines, that generally means they can handle a wide variety of demanding tasks, including music production and video editing.
For music producers and video editors, ROG Strix III seems to have what it takes to serve as the heart of a modern production computer.
The fast processor and generous screen make it an excellent option for those who rely heavily on laptops for music production and video editing. Even in the basic configuration, you have enough RAM and disk space for most projects.
The ROG Strix III has a sleek, streamlined, and mean design with the look and feel of serious computer technology.
It features a 9th Generation Intel Core i7 CPU, which can easily handle the largest and most resource-consuming DAWs, as well as virtual effects and instruments.
And with DDR4 memory of 16GB onboard, you can get the most out of ROG Strix III before you have to consider adding more RAM.
Your DAW and operating system should fit comfortably on the 512GB SSD and provide enough space.
Also, there is a 1TB FireCuda SSHD that can hold your sample libraries, rendered audio, and project files.
It's nice that music producers and video editors have two drives that allow them to run their software and operating system on the faster drive, while the larger data drive is used for user-created files.
The ROG Strix III also has a powerful Nvidia GeForce RTX 2070 GPU, which is likely a bit overkill for many music production tasks.
Still, having such a powerful graphics card can come in handy for video editing projects. Music producers and video editors will appreciate the display, which offers a 17.3-inch IPS-compatible FHD display with 1920 x 1080.
While you may want to connect an external monitor for complex production tasks, the built-in display is more than enough for visually intensive tasks.
Additional features like USB Type-C ports Gen 3.0/3.1 and an innovative thermal cooling system make the ROG Strix III a serious device with great potential.
Pros
Lots of power and lots of storage space.
Large 17.3-inch IPS screen.
Robust and durable construction.
Cons
Fans can be very loud.
The processor heats up when pushed.
Check Price on Amazon

5. Lenovo ThinkPad P52 Business Laptop Review
The Lenovo ThinkPad P52 Business Laptop is the latest offering in the ThinkPad range of mobile workstations.
With relocated ports, a revised keyboard, and a few other cosmetic changes, it hardly looks like a rebranding of the company's P51.
However, on closer inspection, it becomes clear that the P52 maintains the ThinkPad tradition admirably, with a high-speed processor, a decent amount of RAM, and a decently sized solid-state drive.
Designed for CPU-intensive rendering tasks and graphics editing, it has sufficient power to handle large projects, even with many audio tracks, effects, and synthesizers.
The P52 has several cosmetic changes from the P51.The P52 now ships with a 6-core Xeon 2176M, with the option of choosing a Core i7-8850H or a Core i7-8750H.
While high-end processors like the Xeon 2186M and Intel i9 are not supported, the options available give you sufficient power to tackle the most demanding applications and software.
The P52 is equipped with 16GB DDR4 RAM out of the box. With 4 available memory slots, you have a maximum of 64GB ECC memory available.
Also, the P52 comes with a 512 GB solid-state drive, which offers you plenty of space to install your applications and load them quickly.
The Lenovo ThinkPad P52 Business Laptop is an unbridled powerhouse that delivers impressive performance and speed. So, if you crave performance and power and want to work on graphics too, this laptop is for you.
Pros
Impressive performance and power.
Long-lasting battery
Comes with a 512GB solid-state drive as standard.
Cons
A bit pricey (but worth it when you need so much power on the go).
Check Price on Amazon

Sale
Top-Rated Laptop For Music Production And Video Editing
Our Pick
Our pick for the best laptops for music production and video editing is the Apple MacBook Pro.
We are particularly pleased to use the full power of the 7th generation Intel 8-core processors.
The SSD drives and DDR4 memory offer even more speed advantages, making this unit among the fastest MacBooks on the market.
The screen also scores with its vividness and clarity, making looking at projects for hours on end tolerable, if not almost pleasant.
Hopefully, you have found the best laptop for music production and video editing by using the information and products in this review. Each of the products on our list is a suitable choice chosen to follow the same criteria we use when selecting a laptop.