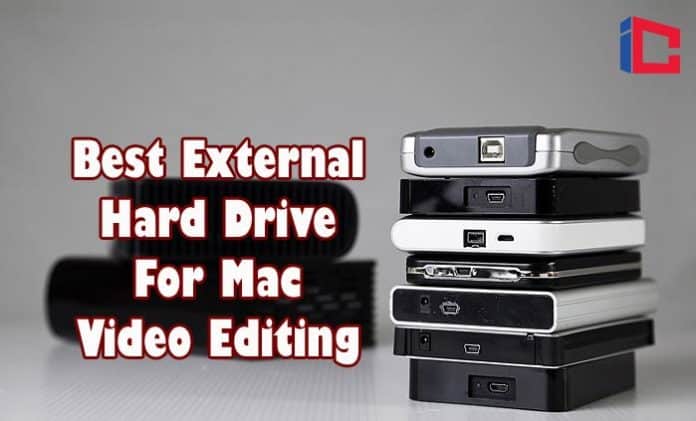 Video editing is a very demanding task that needs a powerful computer. Running software like Final Cut Pro X and Adobe Premiere Pro uses many processing power and system resources. But even with a high-end computer like a Mac Pro, you will need the storage as a video editor. Because of this, we are going to examine the best external hard drives for Mac for video editing as a solution to limited storage space.
Sale
Best External Hard Drive For Mac For Video Editing
Our Pick
While there are many options on the market when shopping for the best external hard drive for Mac for video editing, we currently love the SanDisk Extreme 1TB Portable SSD. It is our top choice for a Mac laptop external hard drive.
We ♥ honesty! Info Cellar earns a commission through the following hand-picked links at no extra cost to you.
With innumerous hours of high-resolution video, you're sure to have large files and run out of storage space at any point in time. External hard drives are indispensable as they allow you to expand your storage capacities and work with files on your Mac laptop as needed.
Best External Hard Drive For Mac For Video Editing – Comparison Table

Do I Need an External Hard Drive for Video Editing?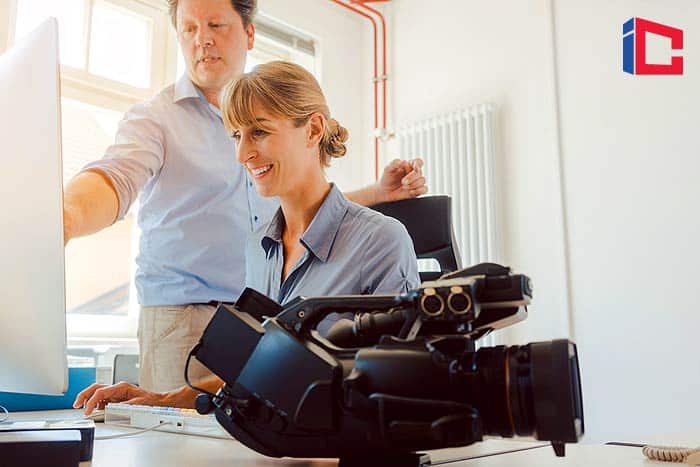 The primary reason for editing using an external hard drive is that your internal hard drive is full.
Since your internal memory is used for your general documents, applications, operating system, and other daily content, you will likely want to have a separate hard drive for your video editing needs.
As you fill up your internal storage, you likely won't want to go through anymore and will have to free up more and more space to copy the latest frames from the recording. Therefore, you need an external hard drive.
It provides not only crucial extra space if you run out of space on your laptop, but it is also a vital backup in the event of a hard drive failure.
And with the best external hard drives for video editing, you can quickly and safely record anything from 4K video to RAW images and PSD files if you need them in the future.
Suggested Reading:

Is SSD or HDD Better for Video Editing?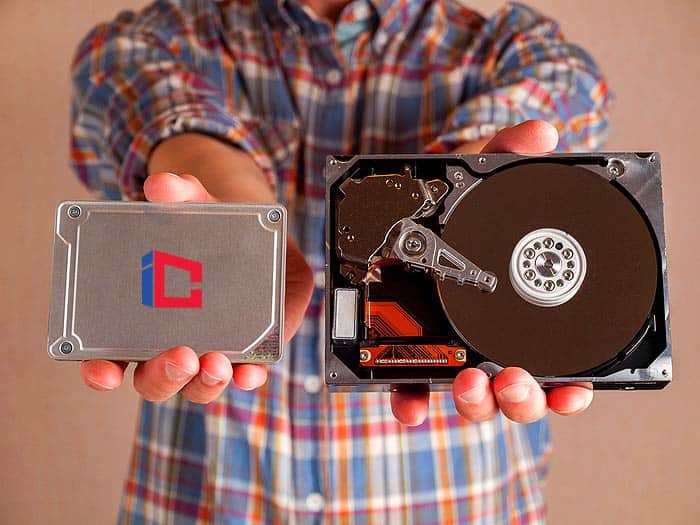 Video editing is a demanding process that needs a lot of computer speed and processing power. Time is money for professional video editors. If your computer is slow, it can drastically reduce the speed at which you can edit videos.
SSD (Solid State Drive) and HDD (Hard Disk Drives) external drives are helpful for a video editor. An SSD is more expensive, but it is fast and increases playback performance and video editing.
Large capacity hard disk drives are slow but inexpensive, but they are great for archiving finished video projects.
An SSD provides quick access to your data, as its bits are not stored on spinning platters but in flash memory. SSDs are sometimes lighter and smaller than HDDs, also due to the lack of moving parts.
Due to their small size, they often fit in a jacket or trouser pocket. This makes them a better option if you are looking for a portable external hard drive that you carry around a lot.
Suggested Reading:

What Size SSD Do I Need for Video Editing?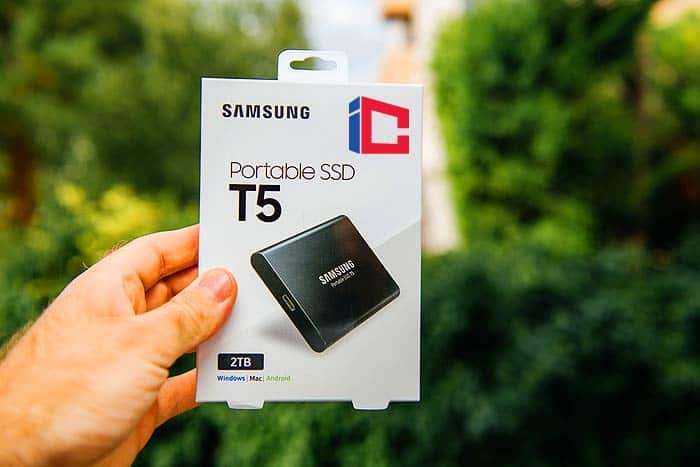 We believe that the best SSD capacity for video editing is 1TB, as it's the sweet spot right now in terms of price and capacity. Yes, 2TB SSDs are definitely getting cheaper. Still, we think the cost per gigabyte of a 1 terabyte drive is the ideal choice for most people.
If you are recording 4K footage (particularly at a high bit rate), you may opt for larger capacity drives. For example, for larger jobs that require you to quickly fill media, a 500GB drive might not be enough for all of your video clips.
While we recommend anyone purchasing a video editing laptop to make sure it has at least 1 terabyte of internal memory (typically an m.2 drive). However, we know that this isn't always the case, particularly with older Mac laptops which could come with as low as a 128GB solid-state drive.
Our guide recommends the 1TB SSD as a sweet spot for video editing for users with capable hardware but lacking fast internal storage space.

What is the Best Format for a Mac External Hard Drive?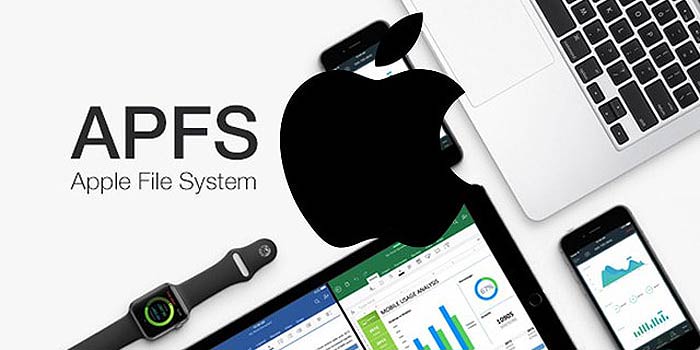 If your Mac laptop runs macOS Mojave or later, the best format for an external hard drive is the APFS (Apple File System).
The APFS or Mac OS Extended format guarantees the best performance when formatting a drive. APFS is optimized for all-flash storage and offers strong encryption, fast directory size, space sharing, and improved file system basics.
It's important to note that APFS can only be read by Mac with macOS High Sierra or Big Sur. If you plan to use your external hard drive to move files between Macs with different OS versions, it's recommended that you format the drive to HFS + instead.

How Do I Get My Mac to Recognize an External Hard Drive?
Once the external hard drive is connected to your Mac, right-click the drive icon on your desktop and select Get Info to view the details of the hard drive.
At the bottom of the drive information window, if it appears locked, click the gold lock and then input your administrator password to unlock the drive's permission settings.
Under "Sharing and Permissions", a list is displayed with the name of your user account, as well as employees and all groups with their current permissions.
Click the drop-down menu next to the name of the account or group whose permissions you would like to change, and then select the permission you want to grant them.
For instance, if you want all administrators and users to have read and write access to the drive, you would assign "read and write" permissions to the Employees group.
You can also choose to grant read and write permissions only to your account. To prevent guests from accessing the external hard drive, you must set the permissions for the "Everyone" group to "No Access".
Once the external drive's permissions have been updated, click the gear icon below the permissions list and select "Apply to Included Items" to avoid permission conflicts. This setting applies the drive-level permission you just configured to all folders and files on the drive.
If you want to restrict actions on specific folders or files, you can right-click on those specific items, choose "Get Info", and change their permissions as you would for the entire drive.
Suggested Reading:

What to Look for?
A) Format
Each manufacturer preconfigures their external hard drives to work on various platforms, be it Android, Windows, or Mac. However, you can change this easily by formatting the drive. However, this is something to consider if you desire cross-platform compatibility. Standard formats include NTFS, exFAT, and macOS Journaled.

B) Storage Capacity
Undoubtedly, the storage capacity of an external hard drive is essential. Much depends on how often you edit videos and the size of your video library.
To give you an idea of ​​the size, a typical 1080p high-definition video is around 20 to 30MB per minute. Hence, a 30-minute video can have a file size of about 900 MB.
This only applies to 1080p high-definition videos. The file size will increase if you record in 4K or 8K videos.
Ideally, you want an external hard drive with a minimum of 1 TB (1000 GB) of storage. Whether or not you want the highest capacity depends on your intended use.

C) Transfer Speeds
Besides storage, transfer speeds are another critical feature to look for when shopping for Mac's best external hard drives for video editing.
When you work with videos, you transfer large files from your laptop to your external hard drive. So, you want fast transfer speeds so files can be copied quickly.
Most of the options on our list have read and write speeds of 540MB per second. In theory, this means that it would take around 20 seconds to copy a 10GB video file.
However, some drives can reach higher speeds. This is useful if you are constantly working with long video content and large files.

D) Portability
How portable should the best external hard drive for Mac for video editing be?
If you are a traveling video editor always on the go, consider a shock-absorbing external hard drive.
Some devices also offer weather protection that is rated with an IPXX rating. This can also be useful depending on your unique circumstances.
Otherwise, if portability is not an issue, it is better to use a larger capacity drive at home.

Best External Hard Drives for Mac for Video Editing
Here are the top 6 best external hard drives for Mac video editing on the market today:
1. SanDisk Extreme Portable SSD
SanDisk Extreme Portable SSD is light, rubberized and robust, and as fast as any other SSD in its performance class. And it's cheap at first, which makes us fans of these little wonders.
It is available in 250GB, 500GB, 1TB, and 2TB sizes, and we prefer 1TB as the preferred storage capacity. You can put as many 64GB SD card dumps into a single 1TB drive.
As already mentioned, Sandisk Extreme SSDs with USB 3.1 Gen 2 connections (10 Gbit/s) are fast and can achieve read and write speeds of about 550 MB/s or 500 MB/s via the internal SATA interface.
The Extreme SSD also has IP55 protection to protect against the ingress of dust and water. USB 3.1 is available on almost any modern desktop or laptop computer, including Macs.
In fact, video editors can absolutely save their video on the drive and edit it directly from the SSD with no bottlenecks.
While Sandisk does not market 4K video editing from the drive, it can actually work quite well as long as the video is not encoded at a high bitrate.
Overall, we've found Sandisk Extreme Portable SSD to be an efficient and portable SSD for on-the-go, making it great on-site storage, working drive, or transfer drive for video editors.
Pros
Allows you to move high-resolution photos and videos faster with high-speed transfers with read speeds of up to 550MB/s.
Robust, waterproof, and dustproof.
Impact-resistant solid-state core for longer service life.
Check Price on Amazon

2. WD My Passport SSD
The WD My Passport SSD brings appeal and fashion to the SSD market with its semi-metallic casing.
It was released in the summer of 2018 and is the first portable SSD from WD. And the one that easily fits in most pockets. They are aimed at those looking for speed and portability.
And with an impact-resistant case, it can withstand some drops from a distance of 2m. WD format this drive as an ExFAT partition for Mac and Windows compatibility. This unit is offered in 4 storage sizes ranging from 256GB to 2TB.
It uses a 3.1 Gen 2-ready USB Type-C port to deliver blazing-fast speeds of up to 540MB/s. WD also packaged this drive with its full suite of software applications, including WD Backup to back up files automatically and WD Security to encrypt your files with AES 256-bit encryption.
Overall, My Passport SSD is stylish and compact. Still, it combines this style with functionality and performance.
Pros
Ultra-compact, lightweight, and portable design.
Fast transfer speeds of up to 540MB/s.
Shock-resistant chassis
Compatible with macOS, High Sierra, or Mojave.
Cons
Runs hot when running large files.
Check Price on Amazon

3. Sandisk Extreme PRO Portable SSD
We mentioned that while you could technically get away with light 4K editing on the Sandisk Extreme SSD, you might need a minor upgrade if you have to do this regularly.
Step into the Sandisk Extreme PRO Portable SSD. Virtually everything is similar to the non-PRO version: the same USB 3.1 Gen 2 port, rugged housing, and form factor.
The only difference is that you would expect to read and write about 1050MB/s, which is basically twice as much as the non-PRO version because of the internal interface.
The Extreme PRO SSD is an NVMe model. At the same time, the non-PRO is just SATA III, a slower and older interface compared to the newer and incredibly faster NVMe interface.
In addition, 250 GB capacity is not available, which would make sense at this price. If you are spending money on high-speed drives for large video files, 250GB is just not enough.
However, there is a 500GB version if you need quick fixes at full capacity. If you want to record and edit 4K video, especially at higher bit rates, you will likely choose models with a capacity of 1TB or 2TB.
Because of these larger video files, we consider the Extreme PRO to be the best external hard drive for editing 4K (or higher) footage.
Pros
Waterproof up to IP55 ratings.
Excellent read and write speeds.
Durable and robust design.
Easy to grip rubberized aluminum case.
Cons
Some may find the external hard drive difficult to encrypt.
Check Price on Amazon

4. Samsung T5 Portable SSD
Surprisingly, there are some excellent external hard drives out there right now, and the Samsung T5 Portable SSD is another great choice for video editors.
Surprisingly identical to the Sandisk Extreme in terms of size and performance, the T5 has long been a very popular external SSD.
Like the Sandisk versions of the Extreme and Extreme PRO, the Samsung T5 is a SATA III interface unit. And like the Sandisk, the T5 is also available in 500GB and 2TB versions.
Unlike the Sandisk Extreme Pro drive, the Samsung T5 does not have IPxx water and dust penetration rating but is impact-resistant and pretty durable drives.
Like Sandisk models, they can simply be plugged into your Mac laptop's USB port without instantly damaging the laptop.
In terms of performance, we think the Samsung T5 can match the Sandisk Extreme. If we are completely honest, we wouldn't be batting an eye on either of these external hard drives in operation if the other was not available.
Pros
A small and compact design.
Various cables for different USB connections.
Full hardware-based encryption
Pocketable form factor and premium design.
Cons
Some users may need more than 2 TB of storage space.
Check Price on Amazon

5. G-Technology G-Drive Mobile Pro SSD
The G-Technology G-Drive Mobile Pro SSD is the faster and bigger brother of its standard non-professional brother.
This is the latest Thunderbolt 3 device of the company, combining incredible speeds with rugged construction. Thanks to its aluminum core, it's tough enough to withstand a 3-meter drop.
By default, G-Technology formats this unit for macOS, and it has three capacities, from 500GB to 2TB. Where this drive shines, best is in its performance. Equipped with one Thunderbolt 3 port, it offers read and write speeds of over 2000 MB/s and easily transfers 100 GB files in less than 2-minutes.
Theoretically, this allows you to edit 8K images in full-screen quality without hesitation.
Overall, the G-Drive Mobile Pro is the ideal choice for anyone looking for blazingly fast speeds, peace of mind, and durability. And while no software for encryption and weather protection is included, it does target a specific niche.
It is the ideal tool for video editors who want the fastest speeds to go at this price.
Pros
Transfer speeds of more than 2000MB/s guarantees speedy performance.
Attractive aluminum design
IP67 rating and crush-resistant.
Comes with USB-C to USB-C cable.
Cons
While an excellent per-gigabyte value, this unit is pricey.
Check Price on Amazon

6. Lacie Rugged SSD
As the name suggests, the Lacie Rugged SSD is a rugged device built to last and run at super-fast speeds.
This hard drive is aimed at video editors looking for a quick and safe option designed for demanding travel conditions. Thus, it offers IP67 protection, which makes it possible to withstand extreme dust or be immersed in water.
And it is also sturdy enough to withstand 3-meter drops. Also, they format this unit as an exFat drive for easy cross-compatibility with macOS and Windows.
A USB Type-C (USB 3.1 Gen 2) is used for connectivity, offering speeds of 950 MB/s, almost twice as fast as the WD My Passport SSD.
Beyond that, LaCie includes the Self-Encryption Technology Toolkit, which allows you to protect your data with a 256-bit AES encryption protection.
Overall, the LaCie Rugged SSD is a significant improvement over the prior version, as it is more compact and smaller but sturdier than before.
And while it comes at a steep price, this premium offers virtually everything you could want in a high-end SSD, with the recovery support and reliability to prove it.
Pros
Consistent and competitive performance.
Extreme ruggedness against water, drops, dust, and crush pressure.
256-bit AES encryption protects your data.
Works with USB 3.1 Type-C Gen 1 & Gen 2 ports.
Check Price on Amazon

Sale
Top-Rated External Hard Drive For Mac For Video Editing
Our Pick
Because of its build quality, price, and performance, the SanDisk Extreme Portable SSD is our pick for the best SSD for Mac for video editing. It's fast and can achieve read and write speeds of about 550MB/s or 500MB/s via the internal SATA interface.
We ♥ honesty! Info Cellar earns a commission through the following hand-picked links at no extra cost to you.
We hope this guide has helped you choose the best external hard drive for Mac for your video editing needs. If you edit videos regularly as a hobby or job, it goes a long way to getting the best drive.
As a final tip, we recommend that you regularly back up your external hard drive to a cloud storage service or secondary drive as an extra security measure.

Key References
"External hard drive for video editing?". Accessed May 01, 2021. Link.
"Format drives for Final Cut Pro, Motion, and Compressor – Apple Support". Accessed May 01, 2021. Link.