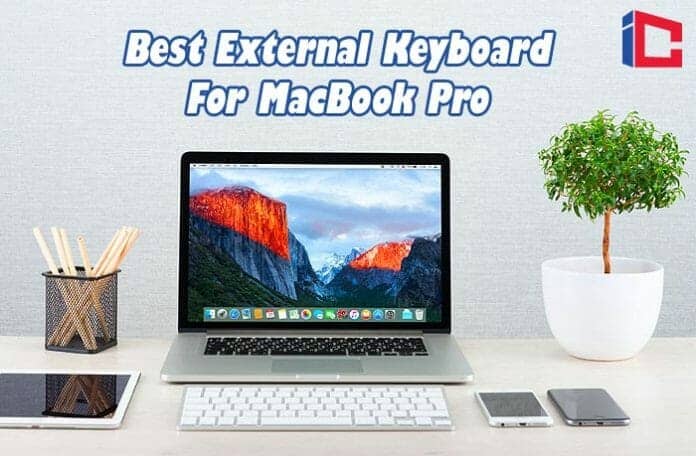 Best External Keyboard For MacBook Pro: Apple MacBook Pro is popular for its slim profile, trackpad, and keyboard. However, if you need to hook them up to an external monitor or place them on a laptop riser, adding an external keyboard makes typing for hours easier.
Sale
Best External Keyboard For MacBook Pro
Our Pick
The Logitech MX Keys Advanced Wireless Keyboard is our top choice for anyone who loves Apple's feel and design. The MX Keys offer more functionality than the Apple Magic keyboard and at a lower price. Best of all, it fits seamlessly into the Apple ecosystem, so Mac enthusiasts don't have a learning curve.
We ♥ honesty! Info Cellar earns a commission through the following hand-picked links at no extra cost to you.
While the Magic Keyboard from Apple is the ubiquitous choice for many (thanks to its seamless connectivity), there are plenty of wireless keyboards compatible with MacBook Pro and offer a handful of additional features besides the physical difference.
Like Apple's Magic Keyboards, these 3rd-party keyboards are also lightweight and easily carried in laptop bags and backpacks. We will look at 5 of the best external keyboard for MacBook Pro on the market and compare them in depth in this roundup.
Best External Keyboard For Macbook Pro – Comparison Table

Should I Buy an External Keyboard for My MacBook Pro?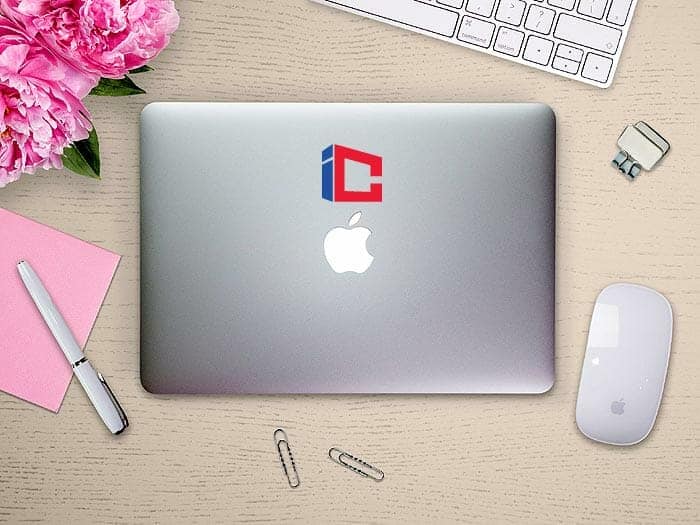 External keyboards can be a great addition to your MacBook Pro setup. They offer a wide range of benefits, such as increased adjustability and freedom of positioning for your screen.
It allows you to sit further away from strong light, which is better for the eyes (and your overall health).
If you eventually plan to sell your MacBook Pro, an external keyboard will prevent the integrated keys from wearing out. This means that your MacBook Pro will get a higher resale value.
Also, you will benefit more from a keyboard if you are someone who uses their MacBook Pro with other papers or devices that take up a lot of desk space.
However, an external keyboard will be less useful if you use your MacBook Pro on the go, in isolation, or if you don't have enough space in your workspace to stretch out.
Plus, those who own the new MacBook Pro with the gorgeous Touch Bar won't have easy access to Apple's latest innovation if they opt to buy an external keyboard.
So, it is not always a good (or a bad) idea to purchase an external keyboard for your MacBook Pro; it all depends on your preferences and goals. If you have decided to buy one, make sure you know the criteria below.
Suggested Reading:

Can I Use an External Keyboard With my MacBook Pro?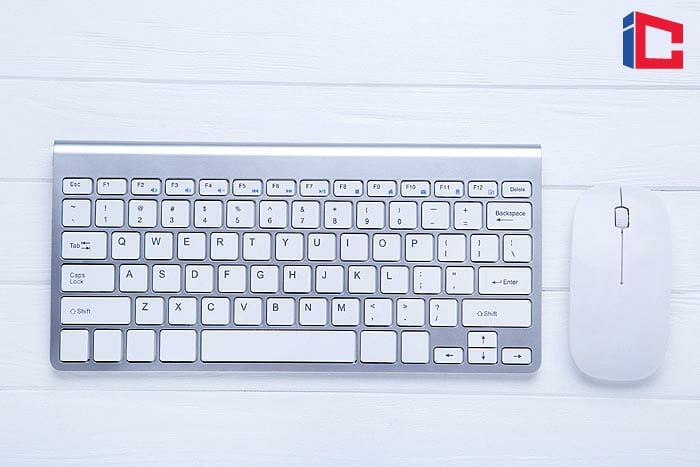 Any Bluetooth or USB keyboard will work with the MacBook Pro – simply plug the external keyboard in and start typing.
However, some keys work differently on MacBooks. A Windows keyboard doesn't include the special function keys you'll find on MacBook-specific keyboards.
If you use keyboard shortcuts frequently, you will learn that while shortcuts in Windows generally include the Control key, OS X shortcuts use the Command key more often.
If you use a Windows-formatted external keyboard with your MacBook Pro, the Windows key functions as the command key.
Likewise, the Alt key functions like the Mac Option key (you can change these assignments by going to the System Preferences of Keyboard pane and clicking Modifier Keys on the Keyboard screen).
Suggested Reading:

How do I Connect an External Keyboard to my MacBook Pro?
Mostly, external keyboards will "plug and play". This means that they should work right out of the box. Keep in mind that most modern MacBook Pro, certainly the ones that have hit the market in recent years, only has USB-C ports. If you use an older USB external keyboard, you may need an adapter, although the process below is the same.
Once you connect your keyboard to the USB port, the keyboard setup wizard will appear.
Click on Continue. Your MacBook Pro will then map the rest of the keyboard, asking you to press the keys next to each Shift key.
The last pop-up window will ask you to choose your preferred keyboard type, and mostly you will be able to choose the default one.
At this point, you are almost done, although you do need to make sure the modifier keys are set correctly.
Suggested Reading:

How to Configure the Modifier Keys?
If you skip this step, you may have problems with the keyboard shortcuts you are used to, for instance, copy and paste keyboard shortcuts.
To get started, go to "System Preferences –> Keyboard ". In this panel, open the "Modifier Keys… " screen in the lower right corner.
Modifier keys on MacBook are Ctrl, Shift, Option (Alt), Caps Lock, and Command. Then, in the following dialog box, select your external keyboard.
Here you can map a Command from the drop-down menu below the Control Key.
You can keep the rest of the default settings or add additional modifier keys as needed. To save your settings, click OK.
After that, you are done. You can disconnect your external keyboard at any time while keeping your settings. However, when you connect a new keyboard, you will be asked to configure your keyboard settings.
Suggested Reading:

What to Look for?
A) Keys
The keys are the most vital thing to consider before buying a new external keyboard for your MacBook Pro.
Of course, they are any keyboard's most essential component. But as you know, they differ a lot between models. For example, laptops use scissor-style key switches, require less key travel, and offer lower profiles.
Desktop keyboards, on the other hand, generally use dome-style key switches. These keys require not only thicker but require more travel.
Today, many desktop-specific keyboards have adopted key mechanisms similar to those on laptops, because in this way, using the same types of keys makes typing easier when switching between a laptop and a desktop computer.

B) Design
Keyboards differ in several ways. Manufacturers sometimes try to differentiate their products through different materials, covers, etc.
As a result, there are many great and unique external keyboards to choose from these days.
However, the most important thing is to look for more ergonomic models since they offer more safety and comfort in long-term use.

C) Functionality
Often, keyboard manufacturers add unique features to increase a keyboard's functionality.
Many keyboards these days are very easy to use and offer basic functionality. However, different types of keyboards have advanced key and macro functions.
If you want an easy-to-use external keyboard for your MacBook Pro, we recommend sticking to the basics.
However, if you want advanced features like hotkeys to quickly launch standard programs or control media playback, you can go for those with unique features.

D) Connection Type
There are just two ways to connect an external keyboard to a Mac – wirelessly or via a USB cable.
Both have their advantages and disadvantages. For example, wireless keyboards can help you get further away from your computer and avoid tangled cables.
However, you will need a specific type of battery, as they do not work with USB.
So, it all depends on how you plan to use your external keyboard.

E) Battery Duration
If you want to use wireless technology, battery life is definitely a factor to consider. Most external keyboards are battery-powered, but some are rechargeable. Whichever you choose, you should continue to check that the charging time is long enough to not inconvenience you.

Best External Keyboards for MacBook Pro
Here are the top 5 best external keyboards for MacBook Pro on the market today:
1. Keychron K4 Wireless Mechanical Keyboard Review
If you are looking for a wireless mechanical keyboard for your MacBook Pro, the Keychron K4 might be the one for you.
This keyboard comes with a 96% layout which means it has a numeric keypad, and it also has all the Mac function keys you need. In our opinion, this is great because it doesn't take up much desk space.
The keys have enough space between them for your fingers to slide naturally. It has a minimalist and sleek design that looks and works flawlessly. The external keyboard has a black aluminum frame with thin bezels.
Also, the keys have a mix of light and dark gray and an orange escape key, which looks nice. The keys not only look great, but the aluminum chassis has a solid feel.
The Keychron K4 has rubber feet that you can adjust for a comfortable typing experience. In addition, it has low-profile switches with a total travel of 2+0.6mm.
It has an RGB lighting option with multiple lighting effects. One of the best things about this keyboard is that it automatically hibernates after 10 minutes of inactivity to save battery life.
The keyboard lasts up to 72 hours of typing or up to 7 days of regular use. Moreover, it has a big 4000mAh battery which is impressive.
If you are looking for an excellent wireless mechanical keyboard for your MacBook Pro, then you should check out the Keychron K4 Wireless Mechanical Keyboard.
Pros
Customizable material so you can select the key switches you want.
An overall well-made product with a high-end feel.
Long battery life
It works via Bluetooth and cable.
It can be paired with up to 3 devices.
The price is quite attractive for a mechanical keyboard.
Cons
The plastic on the keys could be better.
It's pretty high, which can be problematic for some users.
Check Price on Amazon

2. SteelSeries Apex Pro Mechanical Keyboard Review
The SteelSeries Apex Pro is one of the best external keyboards for the MacBook Pro out there. It has a very attractive and solid construction.
The magnetic key switches on this unit are user adjustable, which is fantastic. This is a very quiet mechanical keyboard with a very well-built design, amazingly compatible software, and loads of other cool features that can help gamers a lot in long gaming sessions.
From a design standpoint, the Apex Pro looks terrific. It has a beautiful aluminum frame, and no space is wasted on the sides. Unfortunately, the external keyboard has a palm rest that takes up quite a bit of space. If you take it out, you'll see that it takes up more space than the standard desktop keyboard, which is good.
The key caps on the Apex Pro are made of plastic but still feel pretty solid and classy, unlike that of the Keychron K4.
It has a nice numeric pad, and in addition to the number pad, there is an OLED on-screen media button and a clickable volume wheel. On top of that, it offers unprecedented customization with 16.8 million colors per key.
Beyond that, the removable magnetic soft-touch palm rest provides full palm support and is very comfortable.
This keyboard is a little pricey, but given the keyboards it has to compete with, we think it should be.
We highly recommend the SteelSeries Apex Pro to anyone looking for a great external keyboard with fantastic performance and loads of other cool features.
Pros
Very well-built design
Adjustable pre-travel distance
Full RGB backlighting
Great typing quality
Cons
No dedicated macros keys.
Wrist rest tends to be a dust magnet.
Check Price on Amazon

3. Logitech MX Keys Advanced Wireless Keyboard Review
The Logitech MX Keys Advanced Wireless Keyboard is another excellent external keyboard for MacBook Pro with a sleek design and durable construction.
It offers an amazing typing experience, and there are quite some programmable buttons. Without a doubt, this is one of the best external keyboards out there.
It has a rather attractive design with a clean finish and a white capitalized keycap front. This unit looks very elegant and boasts a robust construction.
The cover plate is made of metal and gives this model an exquisite appearance.
This was designed to compete with other premium MacBook keyboards such as the Apple Magic Keyboard.
Unfortunately, the rubber feet are not included. However, it still works great and is reasonably sufficient for a comfortable typing experience.
Logitech MX Keys sport a similar form factor as the Apple Magic Keyboard. The only difference is that this one has a raised top which makes typing easier.
Furthermore, it has excellent backlight functions. The keys are backlit, and there is a built-in light sensor that can automatically turn on the backlight in the dark.
You should also know that this is a highly versatile external keyboard as it can be operated via Bluetooth or its proprietary unifying receiver.
Also, you can pair it to three devices and easily switch using three buttons. Finally, it has a pretty good battery life and can last up to 10 days. However, if you use it with the backlight off, it can last up to five months.
If you are looking for the best external keyboard for MacBook Pro, you should consider the Logitech MX Keys Advanced Wireless Keyboard and see if it is right for you.
Pros
Smart lighting control senses when your hands are near to illuminate buttons without wasting battery.
Long battery life of up to 10 days with backlight on and 5 months with light off.
It can be paired with up to three devices at the same time. This means that you don't need to pair the keyboard every time you switch devices.
Flat, but still decent key travel, which makes typing enjoyable.
Logitech Options – Control software that comes with the keyboard makes it easy to configure everything.
Cons
Spherical keys may take some getting used to.
Check Price on Amazon

4. Anne Pro 2 Mechanical Keyboard Review
Another excellent external keyboard for MacBook Pro is the Anne Pro 2. It has fantastic software, excellent build quality, a solid Bluetooth connection, and many other cool features.
This external Mac keyboard has an incredible 60% keyboard that feels great and looks great. We like this keyboard most because each key is fully programmable and has fully customizable RGB lighting behind each button.
It is a fantastic keyboard for mixed-use. The ability to reprogram each key with macros makes Anne Pro 2 ideal for programming.
However, it's designed for gaming, which does not mean it's unsuitable for programming or office.
It's a relatively small and compact external keyboard that can take up very little space on your desk. The frame of this keyboard is plastic, but it is very sturdy.
Another thing worth mentioning is that the keycaps are PBT and have a matte finish. In addition, each key is individually backlit, and the Anne Pro 2 has full RGB and brightness settings.
If you are looking for a portable and compact external keyboard for MacBook Pro, the Anne Pro 2 might be the one for you.
It connects via Bluetooth instead of the proprietary receiver, which means you don't need a USB stick.
Also, it has an automatic sleep function to save battery power while you are at it. The battery life of this keyboard can be between 8 hours and 4 weeks of constant power, depending on the use of the LEDs.
Overall, the Anne Pro 2 is a pretty decent keyboard with a friendly, comfortable typing angle.
Pros
Space-saving design
Complete RGB backlit key mapping.
It can be paired with up to four devices simultaneously.
Cons
Does not come with a palm rest.
The tilt adjustment of this keyboard cannot be adjusted.
There are no arrow keys.
Check Price on Amazon

5. Apple Magic Keyboard with Numeric Keypad Review
The Apple Magic Keyboard automatically connects to your MacBook Pro and can work in wired mode too.
It's quiet in operation, looks great on the desk, has a great typing experience, and loads of other cool features that can help you a lot during your workday.
From a design perspective, this keyboard looks very high-quality and is very compact and small.
It measures approximately 17.5 x 5 x 0.79 inches overall and weighs about 13.76 ounces.
Also, we should mention that this external keyboard has excellent construction and can last for years.
The top plate of the Magic Keyboard is crafted from matte aluminum, and the bottom is made from plastic.
It has rubber feet underneath, so it doesn't slide around. It may not be the most comfortable keyboard out there, but it's pretty pleasing to use.
This Mac external keyboard has a slight slope that gives a pretty good typing feel. Plus, it comes with sturdy mechanical scissor keys, and they're super quiet.
Another thing worth mentioning about the keys is that they have almost no movement compared to other high-end desktop keyboards.
It has a non-replaceable and sealed rechargeable lithium-ion battery charged via a Lightning connector on the back. And it can last up to a month, which is impressive.
Pros
The advanced layout offers quick navigation controls.
The keys with a scissor mechanism are responsive and offer an optimized travel experience.
This is Apple's official keyboard, so it should work fine with a Mac.
Compact, small, ultra-minimal design.
Long-lasting battery
Cons
Like all Apple products, it is expensive.
Minimal customization available
Check Price on Amazon

Sale
Top-Rated External Keyboard For MacBook Pro
Our Pick
Our pick for the best external keyboard for MacBook Pro is the Logitech MX Keys Advanced Wireless Keyboard.
The MX Keys is as pretty as an Apple-designed keyboard.
It is available in space gray to match your MacBook Pro and has more features than the Apple Magic keyboard at a lower price.
Not only do the MX Keys offer a superior typing experience with a little more travel than an Apple keyboard, but they also have a built-in switch that allows users to type and even move files between devices seamlessly.
The MX Keys keyboard offers premium features for Mac users who want style, functionality, and a good deal.
Purchasing the best external keyboard for MacBook Pro is an excellent investment if you like versatility in your workspace. It gives you more convenience and helps you be more productive by allowing you to personalize your workspace.