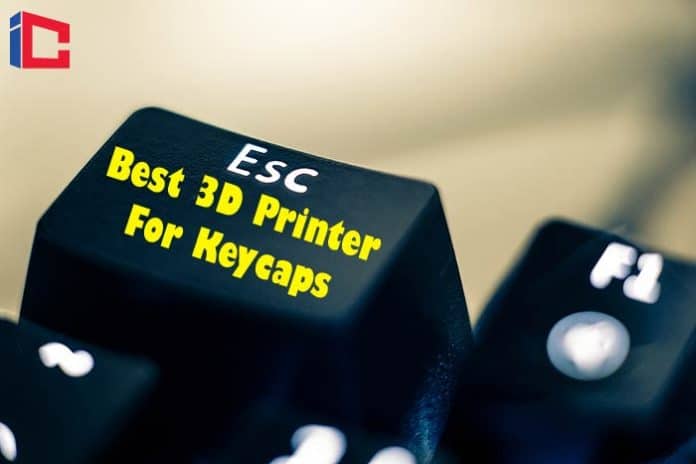 The ability to personalize products to suit your aesthetic tastes and unique needs has always been in great demand. Still, mostly, if you want it, you have to be willing to pay a huge price for it.
Best 3D Printer For Keycaps
Our Pick
The Elegoo Mars 2 Mono MSLA 3D Printer not only produces high-quality prints but is effortless and straightforward in operation, making it our top pick for the best 3D printer for keycaps.
We ♥ honesty! Info Cellar earns a commission through the following hand-picked links at no extra cost to you.
However, modern 3D printing technology has removed the cost barrier to most customizations, creating the opportunity for an ever-growing audience. As new advances are made and technology advances, the entire user experience often changes.
Many advances are changing the user experience too quickly and often resorting to older technologies that they consider higher quality or better.
A typical example is those people who prefer vinyl records to digital records. Another reason is the growing trend to buy mechanical keyboards instead of the standard and cheaper membrane keyboards.
However, many users have missed creating their keycaps and the satisfactory clicking of the keys while using them. For many years, the best way to get new keycaps was to find artists who would sell their creations online, sometimes using traditional casting and sculpting methods to make them.
Recently, designers have started using 3D printers to create superb 3D printed keycaps that can be just as unique. That is why we have compiled this list of the best 3D printers for keycaps.
Best 3D Printer For Keycaps – Comparison Table
Max. Build Volume (inches)

Can You 3D Print Keycaps?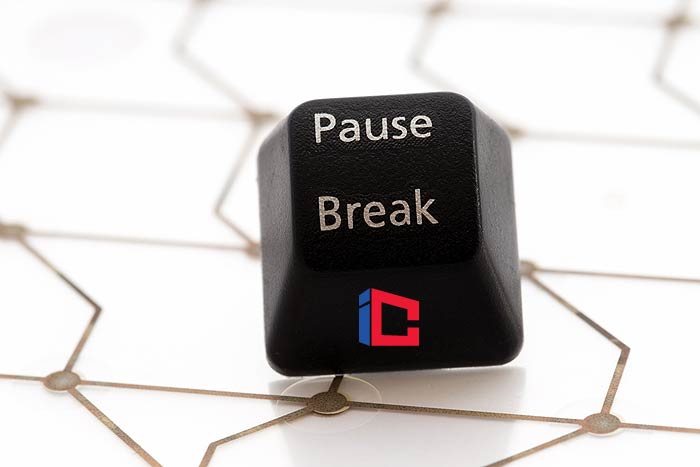 You can 3D print keycaps for a mechanical keyboard on your 3D printer.
DLP (Digital Light Processing) resin printers are more suitable than FDM (Fused Deposition Modeling)filament printers because of their higher resolution and better surface texture.
You can always grind and buff for smoother results. DLP and SLA (Stereolithography) 3D printers are the best options for simple home use, such as keycap printing.
Our buying guide below mainly focuses on the best SLA printers, as these are the most popular resin printers available for home use.

What is the Best Material for Keycaps?
Typically, keycaps are made from one of two (2) types of plastic: Acrylonitrile Butadiene Styrene (ABS) or Polybutylene Terephthalate (PBT).
ABS is more commonly used as it is used by GMK, the dominant manufacturer of keycaps.
However, PBT is gaining popularity as the material of choice with newer keycap profiles such as MT3 and KAT.
ABS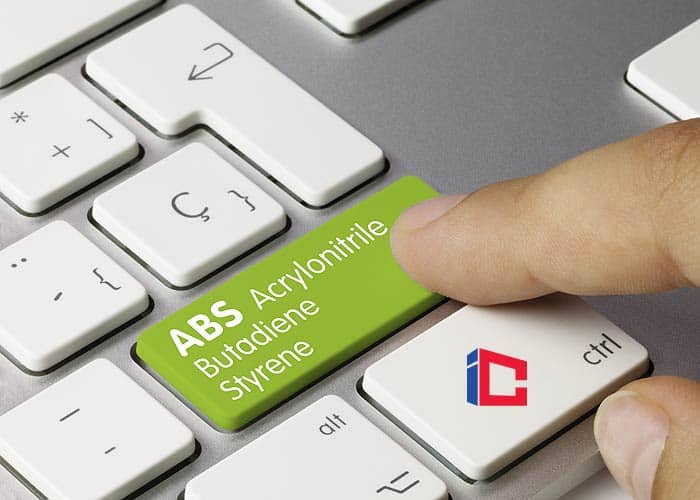 Sharper legends
Preferred for double-line printing.
More variety of colors.
More consistent and straighter keys.
PBT

Does not light up when in use.
Deeper sound profile
Rougher texture
More creative flexibility with images.

DLP vs. FDM for Keycaps Printing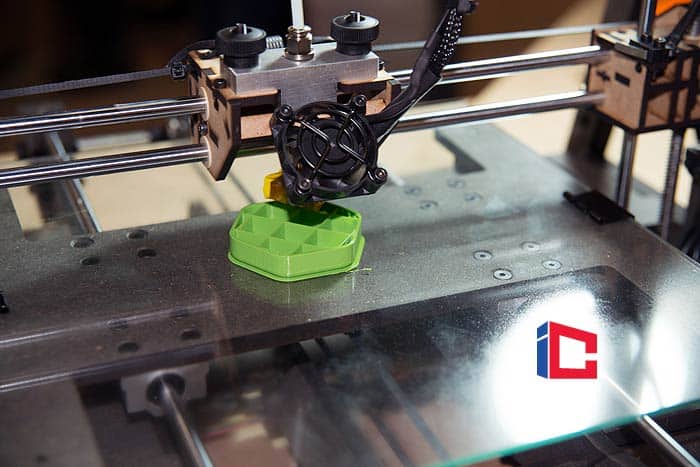 If you are printing keycaps with an FDM printer, layer lines are likely to be visible. If you want to take the time and exert yourself a little, you can sand them down and give the keycaps a smooth finish.
DLP resin 3D printers have a higher resolution, and you can probably print the keycap with minimal cleaning. The added benefit of having a DLP resin 3D printer is that you can print a ton of keys simultaneously, and it won't take long to print than a simple print. This does not apply to FDM filament printers. The more you print, the longer the print time.
You also need to make sure that you are printing at an acceptable resolution regardless of the type of printer. This is less on the surface (which you can paint and sand) than on the stem.
First, make sure the keycap you are printing has the right stem style for your printer. After printing, it is the stem that fits into the keyboard to hold the keycap in place.
It's a pretty tight tolerance, and there isn't much room to file or grind the underside of the keycap to clean it. The cleaner and more precise you are at printing, the easier it will be to set up the new keycap.

Where Can We Find 3D Print Templates for Keycaps?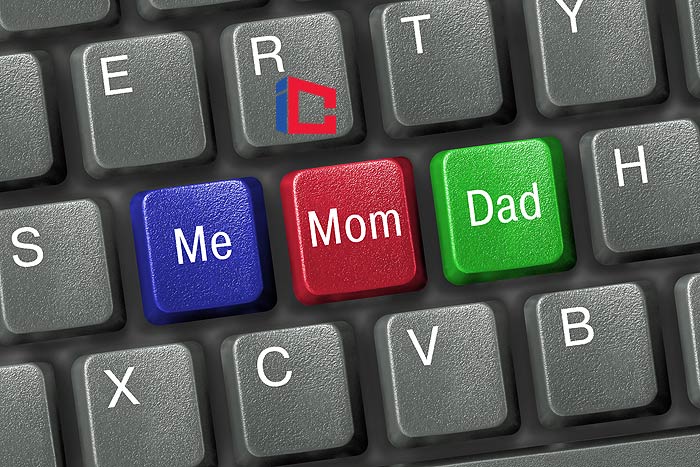 It turns out that keycaps are very popular as patterns for 3D printing. You can design your own with CAD software, but there are several STL files available for download. Find the keycaps (and specify your mechanical keyboard type) on these websites for free:
https://www.yeggi.com
https://www.thingiverse.com
https://3dmdb.com/en/3d-models/keycap/
https://cults3d.com/en/tags/keycap
https://sketchfab.com/tags/keycap
https://stlbase.com/browse/keycap/7/
https://all3dp.com/2/3d-printed-keycaps-10-best-curated-models-to-3d-print/

Do I Need a Keycap Puller for my Mechanical Keyboard?
Yes, you need a keycap puller for your mechanical keyboard. Removing the keycaps with a small screwdriver or pliers can work, but it could just as easily damage the keycap and cause parts to fly off. Puller tools to remove the keycap are inexpensive and can ensure that the keycap is easy to remove.

What Look for?

A) Speed and Volume
If speed is your thing, look for a 3D printer for keycaps that produces a smooth finish. However, DLP 3D printers require post-processing. Also, if you want to print multiple parts at once, choose a printer with a high print volume.

B) High Resolution
3D printer specification sheets show resolution more often than any other feature. The layer thickness that a 3D printer can produce defines the Z resolution. Comparatively, DLP 3D printers have one of the best Z resolutions. Users can generally choose from several layer height options. The best range for high-resolution prints is between 25 and 300 microns.

C) Precision and Accuracy
A variety of factors affect precision and accuracy, including the 3D printing process, software settings, materials, post-processing, and other factors.
DLP 3D printers are typically some of the most precise and accurate 3D printers.
In contrast, entry-level DLP resin printers can use lasers, galvanometers, or standard projectors.
Professional DLP 3D resin printers have a custom optical system. The system is designed to the specifications of customers' professional applications.

D) Leveling
The leveling process is one challenging aspect of using a 3D resin printer.
Manual bed leveling can be a real problem and can lead to all kinds of problems with the printing process.
Manual bed leveling can be a very negative feature, especially for beginners. That is why a self-leveling bed is always preferred. This is typically only the case for the more expensive models.
However, a good alternative is products that use a single point to level the bed, making the process much easier.

E) Connectivity
To use a 3D printer for keycaps, you have to send the 3D files to the printer. Connectivity is generally done through a USB cable. Some models include an SD card slot and space for a flash drive. Make sure you find a connectivity option that meets your needs.

F) Slicing Software
Resin 3D printers must be used with slicing software. Printers are designed to work with specific software options. This can actually limit or improve the use and results of the 3D printer. Before selecting the printer, first, familiarize yourself with the software that your printer supports and what it looks like using that software.

G) Noise
No 3D printer for keycaps is completely silent, but some are much louder than others. This is a factor that many people do not think about, but it is essential to take it into account. The best 3D printer for keycap runs quietly. For home use, in particular, you want a model that is not too noisy.

H) Air Filter
These printers use UV resin, which can be a harmful substance. Resin can generate strong vapors, so the best 3D printers for keycaps have an air filter to make working with the printer more enjoyable and safer.

I) Resin Tank
The resin container that the resin is in makes a big difference to the printer.
First, the resin tank must be deep enough to work optimally with the 3D printer.
Some large 3D printers have a tank that is not deep enough for larger print jobs.
Another consideration is that the resin container should be easy to clean and maintain.
After usage, you should quickly remove any unwanted resin residue to prevent damaging the printer.

5 Best 3D Printer for Keycaps
Here are the top 5 best 3D printers for keycaps printing on the market today:
1. ANYCUBIC Photon Mono 3D Printer Review
The Anycubic Photon Mono is an excellent option for keycaps printing. This unit is another efficient and compact UV-LCD printer.
This printer offers a high level of precision and stability with its 6.08″ 2K monochrome LCD screen. It lasts about 4X longer than an RGB LCD, making it a cheaper model in the long run.
This printer is also very efficient because it sports a resin cure speed of about 1.5 seconds per layer. This 3D resin printer uses parallel matrix light sources with 15-part lamp beads.
This allows a completely uniform exposure, which improves the keycaps' quality. The printer is very stable and eliminates overlapping patterns.
The Photon printing system is one of the best 3D printers for any keycap printing beginner or enthusiast.
The printer is easy to use, accurate, and efficient. If you are looking for an affordable printer to create replacement keycaps, this is one of the best 3D printers on the market.
Pros
Very fast print speeds.
Includes an effective UV resistant top cover.
Straightforward leveling
A well-sealed gasket around the screen.
Cons
The official slicing software is not great.
Check Price on Amazon

2. ELEGOO Mars 2 Mono MSLA 3D Printer Review
Elegoo Mars 2 is one of the best 3D printers for keycaps. This printer is affordable and always delivers high-quality results.
It's a really easy-to-use printer that appeals to beginners, home users, and hobbyists alike. This MSLA 3D printer comes with a 6.08″ monochrome LCD screen.
This screen has a 2K resolution in HD quality. This way, you get precise and detailed printing results for keycaps.
Also, the printer works very quickly. Resin layers cure within two seconds of exposure, making printing very efficient.
The Elegoo Mars 2 is characterized by fast printing and easy maintenance. It's a very easy-to-use 3D printer and comes with very detailed instructions. This makes it an excellent option for beginners.
The printer is also known for its high accuracy and printing precision for smaller and more detailed objects like keycaps.
The printer is also designed to last and has a sandblasted build plate and sturdy aluminum housing.
Pros
Very light and compact design.
Produces precise and accurate results.
Speedy drying time for efficient keycap printing.
Excellent value for money.
Degradable resin tank
Multilingual interface
Excellent heat dissipation performance.
Cons
It's pretty easy to break the print bed.
Check Price on Amazon

3. PHROZEN Sonic Mini 4K Printer Review
This Phrozen 3D Printer is sometimes considered the easiest to use 4K 3D printers on the market.
The printer is a great entry-level model for producing the most detailed and efficient keycaps prints possible.
For creating replacement keycaps at home, this is clearly one of the best options available. Not only is it a very precise printer, but it is also very efficient.
The Phrozen Sonic Mini Printer can cure resin at a remarkable rate of two (2) seconds per layer. This allows users to print at a speed of up to 80mm/hour.
The printer features a monochrome LCD that is guaranteed to work for more than 2000 hours. This makes it an ideal option for handling sizeable 3D print jobs.
The design of this unit is minimal and light. It's very compact and easy to install in all types of spaces, making it an excellent choice for home use.
It's not a big resin 3D printer, of course, but it's great for creating all kinds of small, precise models such as keycaps.
Pros
Fast and efficient keycap printing.
Very easy to use.
Compact and lightweight design.
Offers excellent detail and precision.
Compatible with all LCD resins.
Cons
The build platform contains a lot of resin due to its inclination.
Not the best resin tank.
Check Price on Amazon

4. ANYCUBIC Photon SE 3D Printer Review
The ANYCUBIC Photon SE 3D Printer is a slightly higher quality option for keycaps resin printing jobs.
The 3D printer is effortless to use as it's completely pre-assembled, and leveling is done with just one screw. There are two rails to avoid the wobble problem, which makes the printing more detailed and accurate.
The LED matrix is ​​also impressive, significantly improving the precision and accuracy of keycap printing.
This printer is particularly good at revealing fine textures and model details. Some notable features of this 3D printer are the improved UV module, the easy leveling process, the air filter system, and the linear dual-rail design on the Z-axis.
These are all updated features from previous designs of the Anycubic 3D Printers.
Pros
High-quality LCD screen
Produces excellent precision and detail.
Very easy to configure and use.
High-quality cutting software
Very sensitive touch screen.
Contains additional film screens for the resin container.
Cons
Generates strong resin vapors.
Check Price on Amazon

5. CREALITY LD002R LCD 3D Resin Printer Review
Creality offers a superb entry-level LCD 3D printer with this stereolithographic printer.
This unit is ideal for beginners because of its ease of use and simple, compact design. The printer delivers excellent resolution and precision.
It's not one of the fastest options as it cures the resin at a rate of about 4 seconds each time later.
However, you don't need much more efficient for home use and keycap printing. The Creality LD002R LCD 3D Resin Printer is excellent value for money and is a reasonably straightforward printer.
It's not the model of choice for professional or industrial use. Still, it works wonders for a home 3D printer for keycaps.
It's easy to use, easy to install, and gives effective results.
Pros
Excellent value for money.
Fast leveling system
Very easy to use.
It contains an efficient air filter system.
Cons
Basic Wi-Fi functionality
Check Price on Amazon

Top-Rated 3D Printer For Keycaps
Our Pick
Our pick for the best 3D printer for keycaps is the Elegoo Mars 2 Mono MSLA 3D Printer.
You get a mono LCD that allows for fast cure times, the familiar ease of use that we appreciate the original Mars for, the standard 50-micron resolution on the X and Y axes used for a 5.08 x 3.15 x 6.30 inches build volume.
Native ChiTuBox compatibility, a free and easy-to-use slicing software, and a simple single-bolt printing plate system make the Mars 2 a powerful and straightforward workhorse for printing keycaps.
Its anti-aliasing systems make prints smoother and much less grainy, so you can barely see the layers and create accurate resin patterns with a smooth surface.
All the 3D printers in this guide have been proven to work for keycaps printing, eliminating the need for trial and error in your research.
Whether you just want a new keycap or a complete set optimized for your favorite game, take a look at some of these great options and maybe even try to print out a few today.

Key References
"Can I 3d Print Replacement Keycaps For My Keyboard? – Home 3d Prints". Accessed May 26, 2021. Link.
"Keycaps – Keyboard University". Accessed May 26, 2021. Link.