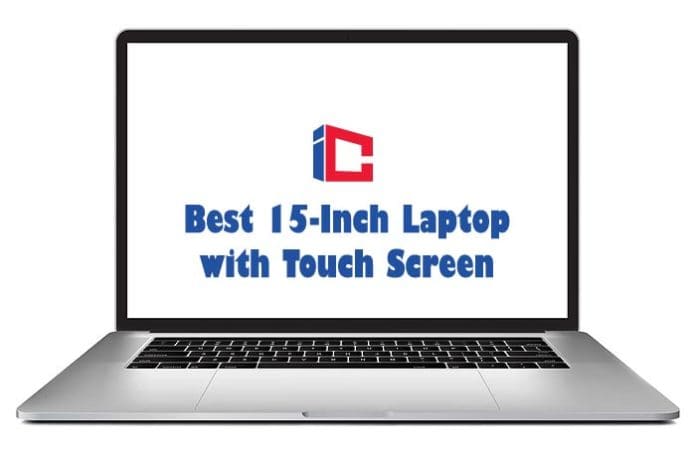 A 15-inch laptop with a touch screen is much more manageable in weight and size than the 17-inch options. At the same time, you are freed from the limitations of your mouse and keyboard so you can fly to the screen and let your creativity run free.
Best 15 Inch Laptop With Touch Screen
Our Pick
For a budget-friendly price, the 4.52lbs HP Envy X360 2-in-1 15.6 inch Touchscreen Laptop packs the sexiness of a metal chassis, the power of an Intel 10th Gen Core CPU, and the convenience of a long-lasting battery - making it our top pick. Also, it has one of the best keyboards out there.
We ♥ honesty! Info Cellar earns a commission through the following hand-picked links at no extra cost to you.
Whether you are taking notes, drawing a masterpiece, or quickly zooming in on a photo, the best 15-inch laptop with a touch screen adds a lot of versatility to your day. If you're ready to jump on the 15-inch laptop with touch screen bandwagon, you've come to the right place.
In this guide, we have compiled a list of the best 15-inch laptops with a touch screen.
Best 15″ Touchscreen Laptops – Comparison Table
Screen Resolution (Pixels)

Advantages of Touch Screen Laptops Over Regular Laptop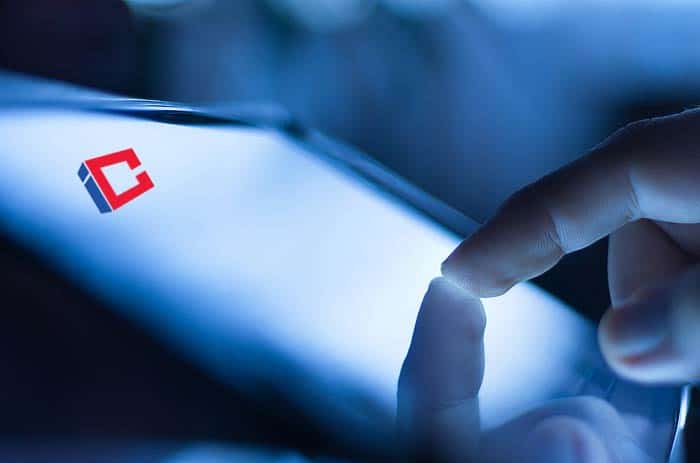 The touch screen function of laptops was primarily developed to make navigation more convenient and more accessible.
This feature allows users to perform many tasks compared to mouse devices and trackpads.
Launching apps and switching from one app to another is also made easier.
If the trackpad is not working correctly, you can use the touch screen feature to carry out your tasks. The same goes for if your keyboard doesn't work.

B) Ideal for Drawing and Note-taking
Graphic designers and artists will find that their laptops' touch screen function offers more convenience for their activities.
There are unique laptop models that come with a touch screen and stylus to create sketches of works of art easily on the go.
A combination of touch screen and stylus is also a practical feature for students. They no longer have to carry several notebooks with them to class.

C) High-Quality and Expressive Displays
Often, touch screen laptops have excellent brightness and better color vibrancy, accuracy, and rendering compared to standard options.
Also, most laptops with this feature have higher resolution screens.
Touch screen displays are usually glossy, so they react to touch much better than matte options.
Because of their excellent brightness and color accuracy, many color users choose touch screen options.
Suggested Readings:

Is Touch Screen Worth it on a Laptop?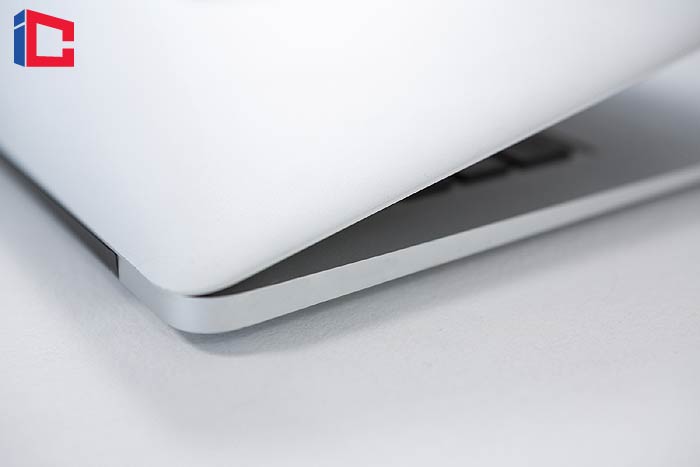 People who use laptops with touch screens mention that the touch screen function makes them more productive as it allows them to work faster.
Touch screen options are very accessible for specific tasks such as taking notes and creative work, from drawings to sketches. Navigating the screen becomes more convenient and faster with one or more fingers.
Beyond that, the touch screen options are aesthetically pleasing and have excellent brightness and color accuracy. It is recommended for people who work with color a lot.
However, these options also have their drawbacks. They are heavier than regular models, pricier, and drain the batteries faster.
When it comes to this feature, the first thing you should do is identify your needs and consider where the benefits of touch screen models match and meet those needs.
Suggested Readings:

Should I Get a 13- or 15-Inch Laptop?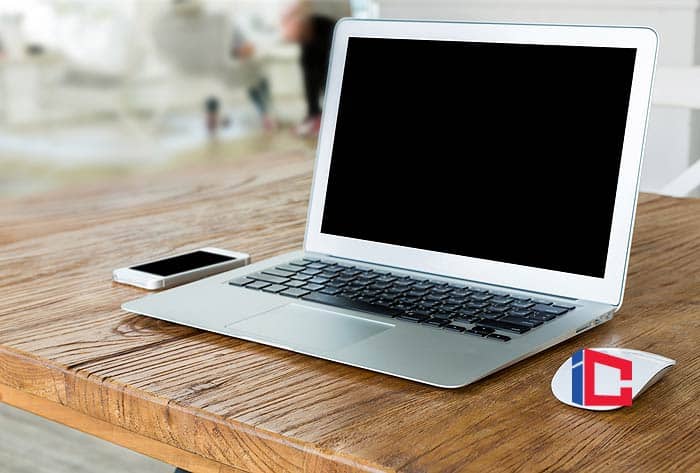 It is no longer just about if you want a larger or smaller laptop when it comes to screen size. The screen size is usually built into other specifications. Therefore, when making a decision, here are what you have to consider.
A) Where and How will you Use your Laptop?
If you go out with your laptop frequently, portability is key which leads mainly to the suggestion that you buy a smaller 13-inch laptop that is lightweight and easy to carry.
Also, think about how you are going to use it. If you are a video editor, you will benefit from a bigger screen.
If you are mostly typing, web browsing or even media consuming, 13-inch size is fine.

B) Dedicated Graphics
Not only gamers want NVIDIA or AMD dedicated graphics in a laptop.
Developers, such as video editors, will also be looking for additional performance in this area.
Although there are 13-inch models with good graphics capabilities, this is traditionally an area where size matters.
A bigger laptop means more space for a GPU and more space for GPU cooling. So, you won't find a 13-inch laptop with a GTX 1060 GPU. We are not at that magic stage yet.

C) 4K Display
Slightly related to graphics consideration, but if you really need a 4K display, a 15-inch laptop is probably better.
There are smaller touchscreen laptops with smaller 4K screens, but you'll generally see many pixels on the larger panels.
At 4K or generally higher HD resolutions, you generally get touch screen displays. Many 1080p models are non-touch.
So, decide if you want to manipulate Windows with touch or not.

D) Ports
The number of ports you can fit on the sides of a laptop is another by-product of physical size.
As laptops get lighter and thinner, the ports on the sides slowly disappear.
Do you want a laptop with a single USB port, or you want your SD, Ethernet, HDMI, and a variety of USB ports? If the latter is the case, 15-inch laptops may be the best deal.

Is 15-Inches Too Big for a Laptop?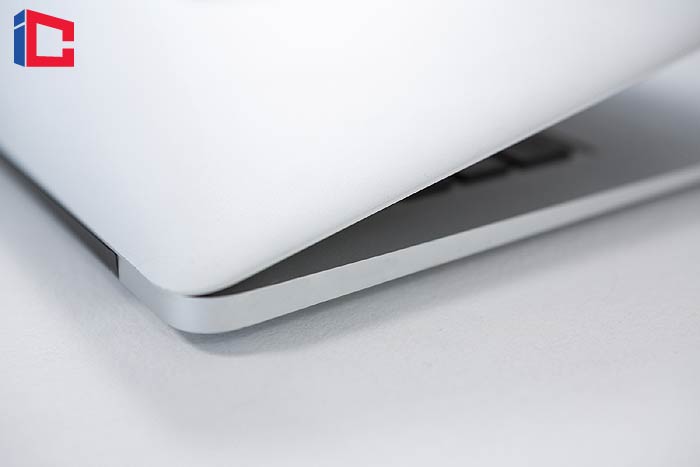 The answer to this question depends on how you would use the laptop.
Many people really need a 15-inch laptop – power-hungry gamers, creative professionals, and business users all need 15-inch laptops because they need the power-hungry components.
Components such as graphics card processors and quad-core processors. These components won't fit in a smaller laptop chassis.
If you are a videographer, professional animator, or engineer, it is worth taking a heavier computer with you to achieve the performance you need and see more of the screen.
You may need to take this 6lbs workstation with you when making a film or looking for oil. If you are not a power user or gamer, consider a 12, 13, or 14-inch laptop.
The difference in battery life and weight between a 15-inch model and a laptop with a smaller screen is the difference between being able to carry your laptop around your house or the world and placing it on a table near an electrical outlet all the time.
Suggested Readings:

Can I Turn off the Touch Screen on a Laptop?
Yes, you can turn off the touch screen on a laptop. If you want to turn off your laptop's touch screen, follow the steps below.
Open Device Manager in Windows.
In the list, click the arrow to the left of User Interface Devices to expand and view the hardware devices in this section.
Find the HID-enabled touchscreen device in the list and right-click on it.
Select Deactivate device from the pop-up menu.

What to Look for?
Here are some aspects of a 15-inch touchscreen laptops to consider besides size and touch screen.
A) Screen Resolution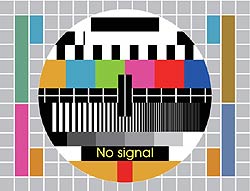 If possible, get a screen with a resolution of 1920 by 1080 (also called 1080p) or higher. Since you spend many hours on your laptop screen, you want a screen that is comfortable to see. A screen resolution of around 1920 by 1080 pixels provides clear and crisp content. For designers and content creators, high-end displays offer 4K resolutions.

B. CPU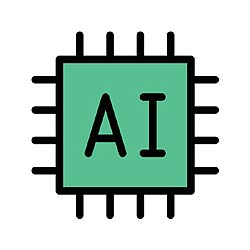 An Intel Core i5 offers good overall performance.
Some budget laptops come with Pentium, Celeron, or Core i3 processors that are ideal for basic tasks but not for heavy-duty multitasking.
Get an Intel Core i7 or i9 for gaming or heavy-duty productivity tasks like 3D modeling and video editing.

C. RAM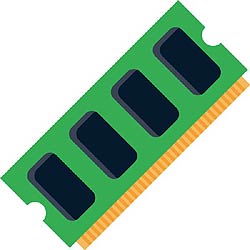 8 GB of RAM is sufficient for optimal performance.
However, if you're an advanced user, consider a laptop with 16GB of RAM.
The advantage of having more RAM is that users can run multiple apps simultaneously.
For video content creators and designers, more RAM promises faster access to large amounts of data.

D) Storage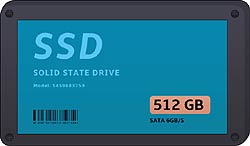 Unless you are a gamer or advanced user, internal storage of 256GB is likely enough. If possible, go for a solid-state drive (SSD) instead of a hard drive as it will make your laptop much faster.

E) Battery Life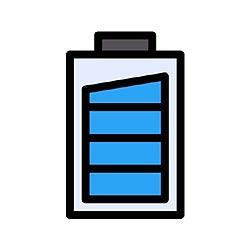 The battery life of a laptop is a factor that cannot be ignored. However, it is essential to note that many other variables can affect battery life.
This includes resolution, wireless connections, screen brightness, and the number of apps running.
Therefore, it is preferred practice to look at battery capacity, which is often expressed in mAh or Wh.
A higher score means longer battery life. A 15-inch touch screen laptop with a battery life of at least 10 hours is a good option.

Best 15 Inch Laptop with Touch Screen
Here are the top 5 best 15″ laptop with the touch screen on the market place today:
1. Lenovo IdeaPad 3 Intel i5-1035G1 15.6-inch Touch Screen Laptop Review
Some budget Chromebooks look very cheap, have questionable build quality and ugly designs. This is not the case with the beautiful Lenovo IdeaPad 3 Intel i5-1035G1 15.6-inch Touch Screen Laptop.
With its 1366 by 768 HD display, 12GB of RAM, and Intel Core i5 processor, this unit delivers extra power when you need it.
The 12GB RAM allows for full-power multitasking to smoothly run your games as well as video and photo editing apps.
Thanks to the 15.6-inch touch screen, you can enjoy convenient control and get the most out of this best touch screen laptop for students.
The keyboard plate and cover have a pretty convincing brushed metal effect. However, both pieces are made of plastic with a modest metallic sheen.
With a decent keyboard, great battery life, and an attractive design, the Lenovo IdeaPad 3 Intel i5-1035G1 15.6-inch Touch Screen Laptop is excellent value for money.
Pros
Integrated MicroSD card reader.
Numerous USB-C ports
Smooth silver exterior
Non-slip keyboard
Long battery life
Cons
The graphics could be better.
Check Price on Amazon

2. HP 15.6″ FHD IPS Touchscreen Laptop Review
If you are looking for a 15-inch laptop with a touch screen and don't want to compromise on the Spectre X360's convertible form factor, the HP 15.6″ FHD IPS Touchscreen Laptop is for you.
This is a step up from the budget 14-inch options we have seen from HP and gives power users a mid-size laptop with all the boxes checked.
Its 15.6-inch FHD touch screen offers users 10-finger multi-touch support. The 16GB DDR4 RAM lets you seamlessly switch between applications in no time.
Also, the 512GB solid-state drive offers ample storage space. Thanks to the energy-saving system architecture, you get up to 7 hours of screen time on a full charge.
Equipped with Intel's latest Core i5 processor, the HP 15.6″ FHD IPS Touchscreen Laptop is excellent value for money.
Pros
Affordable
Compact footprint
Decent performance
Cons
A dedicated GPU is missing.
Check Price on Amazon

3. Microsoft Surface 3 for Business 15″ Touchscreen Laptop Review
With the launch of an AMD Ryzen processor in the Surface Laptop series from Microsoft, the Surface Laptop 3 is accessible to more people than ever, particularly fans of the latest graphics cards and AMD processors.
Unfortunately, this time there are not many new features. For instance, if you need more USB ports, you can ignore this 15 inch touch screen laptop.
However, this latest model is more powerful than ever and offers the most extended range in its class. And of course, it is one of the lightest and thinnest laptops out there.
If portability and longevity are most important to you, this best cheap touch screen laptop is a worthy contender.
While the Surface Laptop series began with a dedication to the Alcantara fabric from Microsoft, the 15-inch unit is only available in the silver or black aluminum finish.
The Microsoft Surface 3 for Business 15″ Touchscreen Laptop is relatively light for its size and weighs only 2.65lbs.
Pros
Nice design
Exciting debut of AMD's flagship.
Excellent battery life
Comfortable keyboard
Cons
Lackluster speakers
Very few ports
Check Price on Amazon

4. Dell Inspiron i3583 15.6-inch HD Touchscreen Laptop Review
The Dell Inspiron i3583 is an affordable 15-inch laptop with a touch screen that lets you get your work done with little effort at a very reasonable cost.
Sure, it's not a speed demon at its price point. Still, it performs better than most of its competitors, offering a full terabyte of storage, plus all the USB ports you would expect.
Also, the touch screen is crystal clear for an inexpensive unit. The laptop is more portable than the clunky Inspiron 17 5000 Series.
The 15.6-inch touchscreen itself has a 1366 x 768 resolution, which is what you would expect at this price.
With these generational upgrades and robust overall design, this unit is our choice for an inexpensive 15-inch laptop with touch screen.
The Dell Inspiron i3583 15.6-inch HD Touchscreen Laptop is a high-performance option with solid specifications, long battery life, and plenty of storage space.
Pros
Reasonably priced
Generous hardware for its price.
Long-lasting battery life
Crisp touch screen
Cons
1366 x 768 screen resolution.
Check Price on Amazon

5. HP Envy X360 2-in-1 15.6″ Touchscreen Laptop Review
If all you need is a slim 15-inch 2-in-1 touch screen laptop to handle your day-to-day computing routine, be it for productivity or surfing and entertainment, you can't go wrong with this laptop.
Not only does this laptop contain the latest AMD mobile processor, but it also comes with a high-end chassis that other laptops in your office will envy.
Best of all, it offers nine hours of video playback on a full charge.
With its chassis made of anodized aluminum, the HP Envy x360 15.5 gives a completely acceptable impression of a real high-end 2-in-1 laptop.
In terms of construction, this unit feels sturdy and solid, with minimal flex in its chassis.
The same applies to the 360° hinge, which enables the switch to tablet mode. You will get the feeling it was built to last.
Overall, the HP Envy X360 2-in-1 15.6″ Touchscreen Laptop weighs just 4.52lbs, making it superbly portable and means you don't have to pay too much of a fine for the 2-in-1 convertible functionality.
Pros
High-quality chassis
Solid-state drive
Slim and elegant for a 2 in 1.
Longer battery life
Check Price on Amazon

Best 15 Inch Laptop With Touch Screen
Our Pick
Our top pick for the best 15-inch laptop with touch screen is the HP Envy X360 2-in-1 15.6 inch Touchscreen Laptop. This unit packs long battery life, strong performance, and an excellent typing experience into an affordable and lightweight package.
The best 15-inch laptop has enough space to pack some high-end internals, such as the best graphic cards and processors, while keeping lightweight and thin. The options on our list are perfect for casual gamers, content creators, and other professionals.
Key References
"NVIDIA vs AMD [Ultimate 2021 GPU Comparison] – GamingScan". Accessed February 09, 2021. Link.
"How to disable touch on a display on Windows 10 | Windows Central". Accessed February 09, 2021. Link.