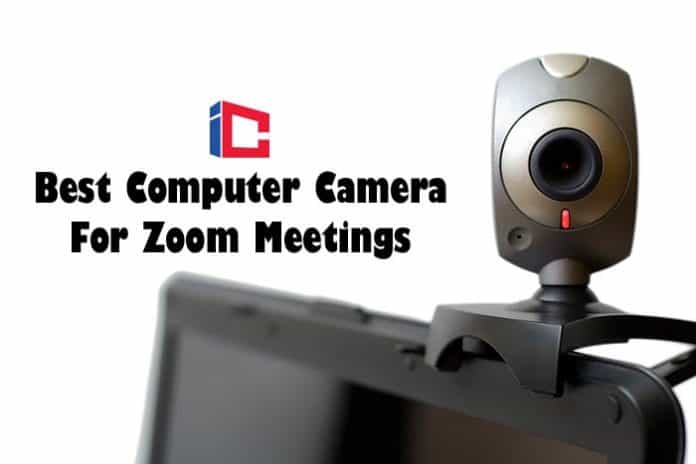 We are still working from home, so investing in one of the best computer cameras for Zoom meetings remains an indispensable tool for any computer setup, regardless of its use case.
Best Computer Camera For Zoom Meetings
Our Pick
The NexiGo 2021 N930P Streaming Business Webcam is our number one pick for the best computer camera for Zoom meetings due to its flexible stand, excellent 1080p image quality, and incredibly security features as it has a privacy lock.
We ♥ honesty! Info Cellar earns a commission through the following hand-picked links at no extra cost to you.
An excellent computer camera puts you present in digital meetings with coworkers, can connect teachers and students for distance learning, and allows content creators to shine on screen.
However, before taking a plunge below, there are a few things to consider before purchasing the best computer camera for Zoom meetings that will meet your needs.
Best Computer Camera For Zoom Meetings – Comparison Table

Do I Have a Camera on my Computer?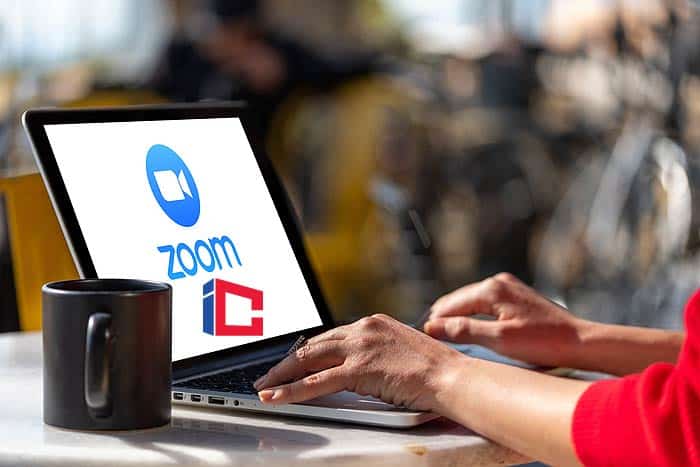 Not all laptops have a built-in webcam. Primarily, you can quickly determine if a webcam is installed on your laptop by visually inspecting its case.
For instance, a laptop's webcam is typically located on the bezel at the top of the laptop's screen. To confirm that a webcam is installed on your laptop, open the laptop's Device Manager utility, which will show a list of all the internal and external devices on your device.
Your laptop's webcam must be correctly installed and connected for it to appear in the Device Manager devices list.

How to check the Camera Settings?
Device Manager can be accessed by right-clicking the Windows Start button and then clicking on Device Manager from the context menu.
Double click on "Audio Inputs and Outputs " to show the internal microphone.
Double-click on Imaging Devices to reveal the built-in webcam.
Double-click the device name to view the details of your webcam and open the properties window.
In the Properties window, click the appropriate tab to view details about the device.

Do I Need a Camera on my Computer for a Zoom Meeting?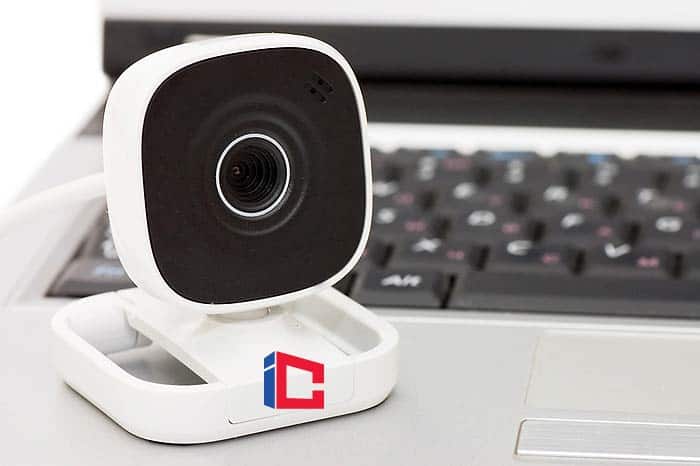 If you desire to look your best on Zoom meetings, the tiny camera on your laptop doesn't cut it.
Right now, video chat on Zoom is big. Everyone is on a conference call. The COVID-19 pandemic has led many companies to entirely rethink their attitudes towards working from home.
You always want to look good in a video conference, which goes beyond just bathing and dressing up.
What you really need is the best computer camera for Zoom meetings.
You have a webcam already if you have a laptop. However, it's probably not very good. Grainy indoor video, awkward lighting, distorted colors, and small lenses are just a few of the problems encountered with inexpensive built-in webcams.
A high-quality dedicated computer camera solves these problems. It gives you the flexibility to show where you want without struggling with your laptop.
It is a worthwhile investment if you want to spend a lot of time video chatting, vlogging, or the likes.
Suggested Reading:

How Can I Improve Video Calling Quality For Zoom Meetings?
In addition to using one of the best computer cameras for Zoom meetings listed below, there are a few tips to improve your Zoom meeting video calls quality.
Light – Ensure you don't have a background light source as this will make your footage darker. It really distorts the quality of the video.
Distance – Stay close to the microphone as distance degrades the sound quality.
External Microphone – Although some webcams have an integrated microphone, they can't compete with a dedicated microphone for sound quality.
Suggested Reading:

Do Webcams Need Special Software?
Yes, some webcams require special software. For others, just installing the drivers would be enough. This particular software is usually provided with the package. They can also be downloaded from the manufacturer's website. With this software, you can set many parameters on the webcam.

How Many Webcams Can You See on Zoom?
You can use 2 USB webcams or pair a computer camera with a video camera for desktop computers. To connect a video camera as a second camera, you need a device to connect the video camera to a USB port on a computer.

Where Should I Put the Zoom Camera?
Your best bet is to ensure the Zoom camera is at or a bit above your eye level so that you can look up slightly and into the camera.
Positioning your camera so that it is facing down is a common mistake. Many Zoom users tend to sit at a desk with a laptop on it.
Ideally, you want the camera to be straight or slightly above you and pointing down for the most flattering angle.
When the camera is pointed at you, show off your nose, hair, and plenty of chin.

How Can I Look Better in Zoom Meetings?
Even the priciest webcam can look awful if you ignore your surroundings. Lighting can make an inexpensive 720p webcam look virtually high definition, and it doesn't have to damage your wallet.
Photographers consider natural light to be better than most pricey studio lights. If possible, try recording in front of your window.
Not only does this illuminates your features, but it will also illuminate background noise, the static blur effect that occurs when webcams try to shoot in low light conditions.
Also, you can recreate this with studio lights when working outside a window in a darker environment.
You can also use inexpensive desk lamps in a pinch by pointing them against the wall to reduce distracting lighting and create a diffuse look.

What to Look for?
A) Webcam Resolution and Frame Rate
It's pretty obvious. A computer camera can only get as sharp as its sensors can resolve the pixels.1080p is the standard resolution for an average webcam.
However, if you want to improve your image's quality, you need a 4K webcam. Also, the frame rate affects the smoothness of your video.
A 60 frames per second (FPS) webcam gives you a more natural and realistic video streaming than a 30fps model.
Therefore, please pay close attention to the technical data before purchasing.
Suggested Reading:

B) Webcam Lenses and Exposure
A webcam lens is just as essential as the sensor, and generally, the bigger, the better.
The lens of a webcam determines the amount of light that reaches the camera's sensor.
It affects how you will look when you don't have sufficient lighting. This is called the aperture size and is measured as f/(number).
A smaller number means a wider aperture and more light getting in. Typically, webcam lenses range from f/2.0 – f/2.8.

C) Webcam Autofocus
Inexpensive webcams have a fixed focus. This means that the lenses do not move to adjust the image and are simply set to capture the user within a wide enough distance range that it can be seen clearly.
They work well when you are a few feet away from the front of the camera. Still, it is easy to get out of that soft focus and get out of focus (especially when showing something up close).
Pricier webcams usually have automatic focus. This means that the lenses are adjusted to ensure that it is clear at any distance from the camera.
This is preferable, of course, since there is no need to worry about being at the correct distance.

D) Webcam Microphones
You want a high-quality microphone with your webcam.
The best computer cameras have integrated stereo microphones to make your voice more natural.
Usually, you can identify microphones on computer cameras as tiny speaker-like extensions or grilles on each side of the lens.
However, this is not always the case; some computer cameras have stereo microphones hidden behind the webcam's front panel.
You can also get the best sound quality by using a separate mic. A dedicated USB microphone almost always gives you more precise, more natural sound than a webcam microphone.

Best Computer Cameras for Zoom Meetings
Here are the top 6 best computer cameras for Zoom calls on the market today.
1. NexiGo N930AF AutoFocus 1080p Webcam Review
The NexiGo N930AF AutoFocus Webcam transmits at 1080p and 30fps and a 3.6mm focus lens to deliver sharper images.
The integrated noise-canceling microphone attenuates background noise so your voice can be heard clearly.
This unit is one of the best computer cameras on the market for Zoom meetings in a room with many other people.
The N930AF connects to your computer through a USB 2.0 port and works on macOS and Windows. The stand is taller than most webcams and is more stable when hung from the back of your monitor.
It has stereo microphones that can be seen through 2 small holes on its back.
The NexiGo N930AF AutoFocus Webcam has a well-designed monitor clip as it unfolds with an additional foot to stabilize the camera when mounting it on a monitor. It also has a threaded tripod mount.
Pros
Easy to set up.
1080p resolution
Streams at 30FPS
Noise-canceling headphones
Cons
Auto color correction can result in some preference issues.
Check Price on Amazon

2. NexiGo StreamCam N930E 1080p Webcam Review
The NexiGo StreamCam N930E is the direct competition of the pricier Razer Kiyo Webcam.
Both options have 1080p 30 frames per second video and an omnidirectional microphone, and, more importantly, an integrated ring light to help you out in darker environments.
While an integrated ring light will never replace proper lighting (be it studio lighting or natural light from your window), it is still an excellent option if you travel a lot and are in hotels that don't have the ideal lighting.
The integrated ring light is as portable as the webcam itself, so you always have light regardless of how quickly you need to set it up.
Pros
Works well in low light.
Accurately captures images
Rotatable clip
Check Price on Amazon

3. NexiGo 2021 N680 AutoFocus 1080p Webcam Review
The NexiGo N680 AutoFocus Webcam offers the same functionality as the Nexigo N60, but with a few minor design and hardware changes.
This best budget webcam has an integrated privacy screen cover that can be operated by pulling it off. The Field of View of 80° is the ideal setting for you as an individual in front of the webcam while you get much more of your background environment.
It has a noise-canceling stereo microphone, fixed focus lens, tripod, and monitor that can be mounted with a 360° rotation and plug-and-play through the USB 2.0 port.
The N680 is also compatible with the YUY2 encoder, which allows it to be used with the Xbox X series.
Therefore, the NexiGo N680 webcam is a very affordable webcam with some solid features for Zoom meetings.
Pros
Works well with Zoom and other video calling apps.
Automatic low light correction.
A built-in privacy screen cover.
80° field of view.
Cons
Tripod stand is sold separately.
Check Price on Amazon

4. JIGA Streaming Webcam Review
The JIGA Streaming Webcam is among the most popular computer cameras out there for a reason.
It supports 1080p 30 frames per second streaming. It has autofocus and light correction technology that adapts your video to your room conditions on the fly.
It is excellent for Zoom meetings, live streaming, video conferencing, webinars, and many more.
The integrated noise-canceling microphone minimizes ambient noise to improve the sound quality of Zoom meetings.
This webcam is designed for business and offers 1080p video streaming. Also, it is equipped with low-light correction technology that automatically controls exposure for more colorful and brighter videos.
This unit is equipped with a 4.3-inch metal bracket that can be adjusted in angle and height.
It can be placed on the desk and can meet clients' needs in meetings, live broadcasts, and games.
Pros
Vibrant and crystal clear videos.
Low-light correction
1080 pixel resolution
Built-in noise-canceling mic
Cons
Autofocus often make images blurry.
Check Price on Amazon

5. NexiGo 2021 N930P 1080p Streaming Business Webcam Review
The NexiGo N930P Streaming Business Webcam offers superior quality videos that will make you look like a pro at Zoom meetings.
It allows users to connect with anyone on Zoom in full high definition 1080p at 30fps.
The 84 degrees wide viewing angle with this unit does not allow for any optical distortion.
With the auto low-light correction function, you can clearly see your subject even in low light.
The privacy cover covers the lens when not in use, making it perfect for protecting everyone.
Also, it helps protect the lens from debris and dirt, ensuring your video stays clear at all times.
With this computer camera for Zoom meetings, you don't have to turn your laptop to record what you want. Simply rotate your webcam.
Thanks to the integrated 360° rotation to the left and right, you can move the camera easily to the desired angle.
Thanks to the technology built into the NexiGo N930P Streaming Business Webcam, it can be used in various applications.
Pros
The camera supports Full HD video quality.
With 84° FOV and automatic color correction.
Decent dual microphones
Clips conveniently
Check Price on Amazon

6. Samiadat Webcam Review
The Samiadat Webcam is a computer camera for Zoom meetings with an integrated microphone.
It can record at 1080p and up to 30 frames per second and is designed for video chat. It is compatible with Windows, macOS, Chrome OS, and Linux.
The camera allows you to adjust the lens focus by rotating it, a nice feature. However, you probably won't have to touch it for typical webcam content.
The built-in microphone records well are omnidirectional and feature noise-canceling features.
Depending on how you use the webcam, you may prefer a dedicated microphone that allows you to make more personalized settings, for instance, if you are a professional streamer.
The Samiadat Webcam offers a lot for a reasonable price, and it does have a few drawbacks.
The security is not the best – you have to unplug the entire USB port to shut it down.
Pros
Noise Canceling Microphones
Full HD quality video.
Auto light correction
Adjustable focus lens
Cons
You have to unplug the entire USB port to shut it down.
Check Price on Amazon

Top-Rated Computer Camera For Zoom Meetings
Our Pick
Our pick for the best computer camera for Zoom meetings is the NexiGo 2021 N930P Streaming Business Webcam.
It has a built-in microphone and a ring light that offers a clear image in any lighting environment.
This computer camera for Zoom meetings is compatible with many operating systems and offers the best quality image quality.
When searching for the best computer camera for Zoom meetings, your specific needs and budget come first. We hope this list helps you find the best one for your needs. We wish you the best in your subsequent Zoom meetings.

Key References
"Zoom: Do I need a webcam? | [email protected] | The people behind the technology". Accessed March 28, 2021. Link.
"6 Zoom Tips to Improve Video Conference Calls | The Blueprint". Accessed March 28, 2021. Link.