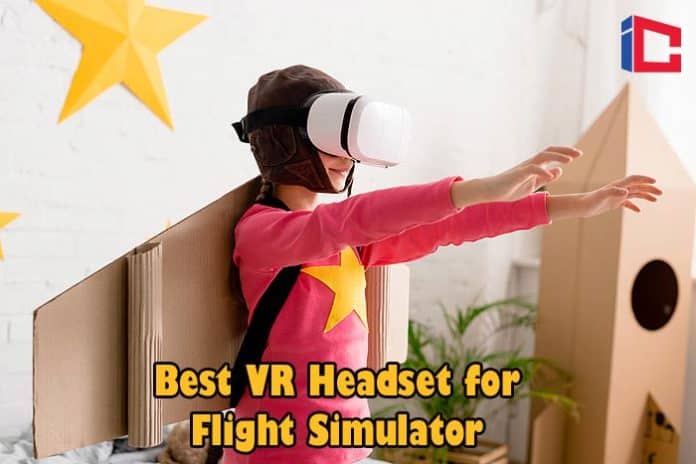 Often, a simple computer or television screen is not enough to immerse you in the world of flight simulators. That is why we have compiled a list of the best VR headsets available to combine with flight simulation games to bring you a unique experience.
Sale
Best VR Headset For Flight Simulator
Our Pick
From the simple setup of the experience to the minor additions (like easy strap adjustment and a front flap), you may find that the whole flight simulator experience is easy, simple, and enjoyable with the HTC Vive Cosmos Elite Virtual Reality System making it our pick.
We ♥ honesty! Info Cellar earns a commission through the following hand-picked links at no extra cost to you.
Best Vr Headset For Flight Simulator – Comparison Table

What are the Minimum Requirements for VR Flight Sim?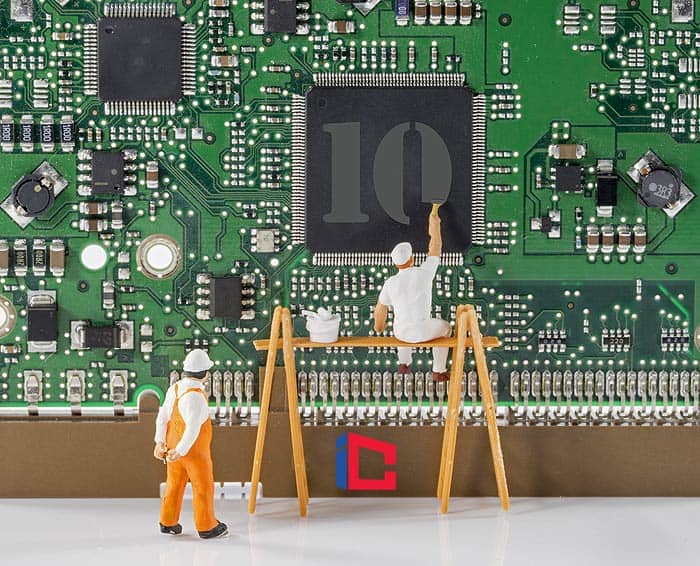 Microsoft VR Flight Simulator requires at least a Windows 10 computer with:
An AMD Ryzen 3 1200 or Intel i5-4460 CPU,.
AMD Radeon RX 570 or Nvidia GTX 770 graphics card.
8GB of RAM
2GB of VRAM
A download speed of 20Mbps, and.
150GB of hard drive storage as well as DirectX 11 support.
You also need a decent internet connection as Bing's map updates are sizeable.

Is Flight Simulator VR Compatible?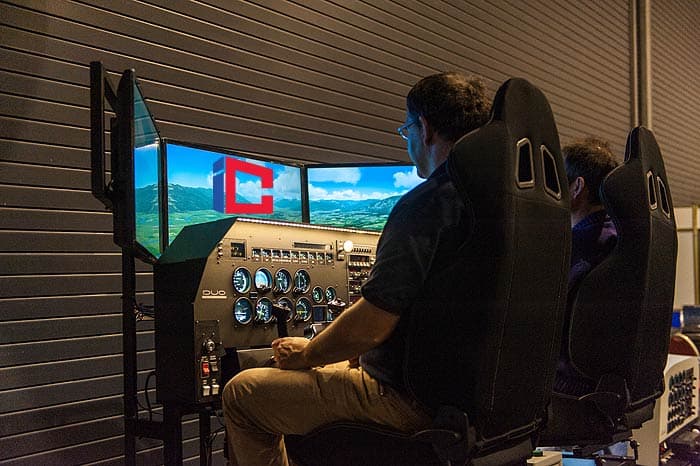 Towards the end of the year 2019, Microsoft Flight Simulator was updated to make it compatible with the most common VR headsets.
Microsoft Flight Simulator is compatible with OpenXR VR headsets, such as Oculus Quest, HP Reverb G2, Oculus Rift S, and Valve Index.
Previously, you could only sign up for a VR beta program where you could seemingly wear any VR headset.
However, you need at least an AMD Ryzen 5 1500X or Intel Core i5-8400 CPU, an Nvidia GTX 1080 or equivalent graphics card, and at least 16GB of RAM. But, the recent update opens up the flight simulator to several other virtual reality headsets.
So, with HTC, Valve, and Oculus, even Windows Mixed Reality Headsets, you can now experience the simulator from a whole new perspective.

Does Oculus Have a Flight Simulator?
Yes! If you already have an Oculus VR headset, all you need is the latest Flight Simulator update to play with a whole new level of immersion.

How do I use Microsoft Flight Simulator in VR?
To use Microsoft Flight Simulator in VR, follow the steps below.
Launch your virtual reality headset (OpenXR) application.
Start Microsoft Flight Simulator.
Put the headset on.
Enter the command to switch to VR (check your connections for VR on the VR Mode tab under Options > General) or click the VR Mode tab button under Options > General.
Suggested Reading:

Is VR Bad for your Eyes?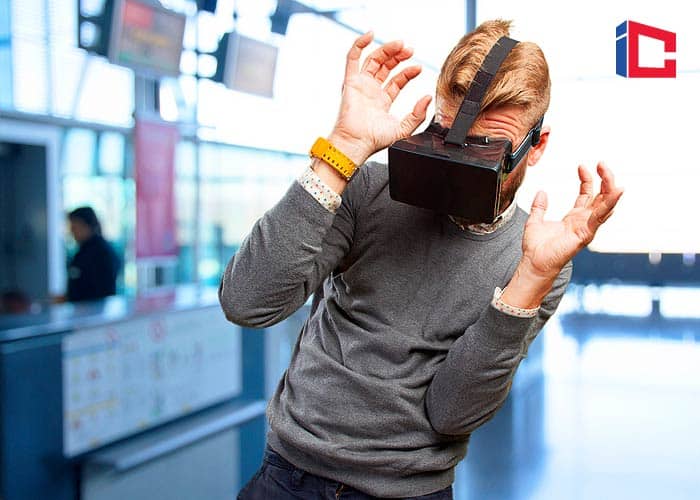 Virtual reality headsets are becoming more and more common these days. Their ability to create an unsettling experience and take us elsewhere makes them captivating.
However, not much is known about the effects of these headsets on our eyes and vision. Most virtual reality headsets contain 2 small LCD monitors, each projected onto one eye.
This creates a stereoscopic effect that gives the user an illusion of depth. These monitors are placed very close to our eyes.
They have led experts to worry about the possible adverse effects, mainly when used for long periods.
Experts' concerns are real because eyestrain is likely to occur when you focus on an object for an extended time, such as watching a long movie or staring at your smartphone or computer all day.
However, it is not all bad news. When used as directed by an optometrist, some virtual reality headsets help develop and improve eyesight.
Manufacturers have developed systems to enhance visual acuity and improve eye coordination, reaction time, depth perception, and hand-eye coordination.
Virtual reality is constantly evolving, and new applications and technologies emerge regularly.
Right now, the best thing you can do is watch out for the warnings that come with virtual reality headsets, limit the time you spend in the virtual world, and make sure all users regularly have comprehensive eye exams with an optometrist to guarantee eye health.

Does Xbox Have VR?
The Xbox from Microsoft has been markedly absent from the VR space.
However, Sony pushed the PlayStation VR on the previous generation of consoles.
Unfortunately, Xbox does not have VR. There are currently no plans to add virtual reality to Xbox Series S or Series X. At least officially.

What to Look for?
A) Resolution Per Eyes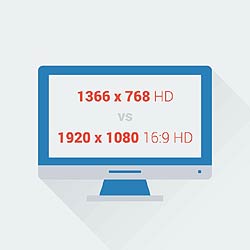 Resolution is critical to the viewing experience when using a VR headset. A pixel is the smallest displayable unit of a digital image.
Multiple pixels are combined to form complete graphics, text, and images. The resolution per eye is the count of pixels that a virtual reality headset can display.
It is expressed as the number of pixel width by pixel height-for instance, 1440 by 1700.
A lower resolution offers less crisp image edges. If the resolution is too low, the viewer will experience a screen door effect or pixelation.
This is because the gaps between the pixels are visible, creating a grainy, less sharp screen if the resolution per eye is not high enough.

B) Pixels Per Degree (PPD)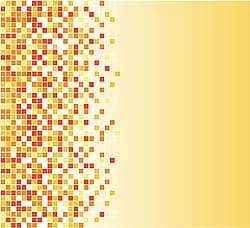 This is another way for virtual reality headsets to indicate the quality of the image being displayed. PPD is the count of pixels per viewing angle.
This gives the viewer a measure of the VR headset's pixel density and the number of pixels per degree it offers to the eye.
You can find this number by dividing the number of horizontal pixels by the lens's horizontal field of view.
The primary goal of a VR headset is to achieve retinal resolution. It is the concept that at a specific density of pixels, the human eye cannot see more details, even for a person with perfect vision.
Realistically modern VR headsets, however, achieve a specific resolution per eye. A higher resolution per eye offers a better-quality viewing experience.

C) Field of View (FOV)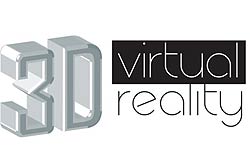 Another essential factor to consider when shopping for the best VR headset for a flight simulator is its FOV.
This parameter helps measure the extent of the environment that is observable at all times.
A wider field of view offers a more impressive visual experience. The viewer feels very present in the VR environment.
Most high-quality virtual reality headsets have a FOV between 100 degrees and 110 degrees.

D) Refresh Rate
The refresh rate is another fundamental factor to consider for an immersive virtual reality experience.
The refresh rate describes the speed at which the headset displays FPS images (frames per second).
A faster refresh rate offers a smoother VR experience. A slow refresh rate will result in more latency between frames, making it feel more jerky than smooth.
With computer games, for instance, this latency may not be a problem. Still, in a VR environment, it will prevent the experience from being immersive enough.

E) Display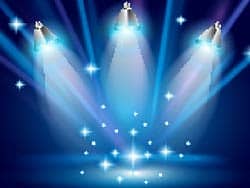 Generally, all virtual reality headsets have the same function, but they achieve it in different ways. They all incorporate a type of display technology, which affects the quality of the final image and, therefore, the virtual reality experience for the headset's wearer. The primary types of display technology include:
Suggested Reading:

F) Positional Tracking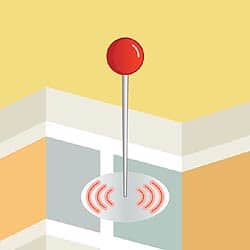 The more accurate the tracking of a VR headset, the more intense the VR experience.
The technology behind position tracking enables a headset to estimate its position about its surroundings.
In virtual reality technology, this is essential because the headset user feels they are moving in the virtual realm.
As with the refresh rate, this will be affected by any lag. High-quality virtual reality headsets offer true 1: 1 position tracking.
Also, the type of positional tracking a VR headset uses can affect its performance.

Best VR Headset for Flight Simulator
Here are the top 4 best VR headsets for Flight simulator on the market today:
1. Oculus Quest 2 Virtual Reality Headset Review
Following up on Oculus Quest wasn't an easy task, but Oculus Quest 2 improves its successor in every way.
With a sleeker, better resolution, faster performance, and more intuitive design, the Oculus Quest 2 offers the best virtual reality experience you can have without a powerful PC or lots of cables.
Although it is not the cheapest VR headset on the market, you get an all-in-one VR system capable of delivering room-scale virtual reality across a massive library of applications and games.
Also, it is a better-crafted headset than the previous Quest. It gets rid of the solid black of its predecessor and is 10 percent lighter.
A black front strap complements the light gray design of the Quest 2.A quartet of camera sensors makes flight simulation easy, fun, and attractive all at the same time.
Overall specs and improved audio make the VR package even better. Simply connect this unit to a computer and use it with a virtual reality flight simulator.
In summary, the Oculus Quest 2 is the best entry point into virtual reality for flight simulation because of its price and overall ease of use.
Pros
Trouble-free all-in-one virtual reality system.
Can connect to the PC.
VR-compatible on a room-scale.
Large library of applications.
Cons
Controllers are not rechargeable.
Requires a Facebook account.
Check Price on Amazon

2. Oculus Rift S VR Headset Review
A lower price does not mean poor quality. The Oculus Rift S continues to lead the virtual reality world because of its high fidelity, high resolution of 2560 x 1440, ergonomic design, and superb controls.
It has a field of view of 115 degrees, but some users found it closer to 100 degrees, sometimes even a little less.
However, the Rift S remains an excellent choice for anyone looking to step into the magical world of virtual reality flight simulators.
You will be wholly immersed in the experience, feeling like a whole new and strange experience (in the best possible way), and you will be thrilled with your purchase.
Pros
Integrated positional tracking
Huge library of games.
Touch controller included
Check Price on Amazon

3. HTC Vive Cosmos Elite Virtual Reality System Review
The Cosmos Elite is HTC's latest addition to its Vive VR line of headsets. What sets it apart from many other headsets is the screen.
This VR headset is equipped with HTC's highest resolution ever.2880 by 1700 screen has 88 percent more pixels than the Vive Pro.
Another unique feature of this VR headset is a new type of tracking for HTC headsets known as Inside-Out.
Inside-out tracking does not use external sensors or lighthouses to position itself in space.
The full positional tracking of the headset and the controllers occurs via the 6 wide-angle cameras on the internal sensors and the front of the headset.
You still get the 6° of freedom you would expect from an expensive VR headset. As with other VR headsets, you'll need some sort of tracking sensor to position your headset for flight simulation.
There are no Lighthouses on the HTC Cosmos Elite. This makes configuring the entire VR experience very easy.
Put on the headset, set your limits, and voila, you are good to go.
Pros
Precision movements from all angles.
Engineered for comfort
Crystal clear audio
Lighthouse tracking for an immersive flight simulation experience.
Check Price on Amazon

4. HTC Vive Pro Virtual Reality System Review
Following Oculus Rift's footsteps, the HTC Vive Pro showed what a gaming company – Valve-can collaborate with a technology company.
The result was an exceptional virtual reality headset that provided a VR experience where you really had to move rather than just sitting in a place and looking around.
The Lightroom technology from Valve lets you designate a room to walk, tiptoe, or crawl through.
Additionally, the Chaperone makes sure you don't hit a wall or trip over your beloved pet.
The controllers are a highlight and provide a more revolutionary feeling of literally hitting something when you pull a trigger than reaching with your hands.
The virtual flight simulator experience is still impressive. However, other virtual reality headsets are catching up with the HTC Vive Pro.
The only thing to keep in mind here is that it requires a powerful PC, external tracking sensors, and a good setup and space level.
Pros
Smooth, low-latency graphics
Highly adaptable and easy to use touch controllers.
Huge library of games.
Cons
Requires a lot of space and plugs.
No onboard audio
Check Price on Amazon

Sale
Top-Rated VR Headset For Flight Simulator
Our Pick
Our pick for the best VR headset for flight simulator is the HTC Vive Cosmos Elite Virtual Reality System.
While most high-quality VR headsets achieve very similar levels of tracking, immersion, and image quality, you are paying for the user experience, and Vive Cosmos Elite only offers a benefit and price that's hard to beat.
Everything is designed for an immersive flight simulation experience that we have not seen in any other headset.
To run your flight simulation in virtual reality, we recommend running it stably at 4K 90 FPS.4K resolution because it roughly matches the resolution of two viewing angles in virtual reality and 90 FPS because the VR headsets work so fast.
If it falls below this FPS, you will experience dropped frames and stuttering. Most people are disoriented and cause dizziness. You can lower the sliders at any time for better performance.

Key References
"Hands-on Video: Microsoft Flight Simulator 2020 In VR Is A Mind Blowing Experience – OnMSFT.com". Accessed April 03, 2021. Link.
"Ocular effects of virtual reality headset wear in young adults". Accessed April 03, 2021. Link.