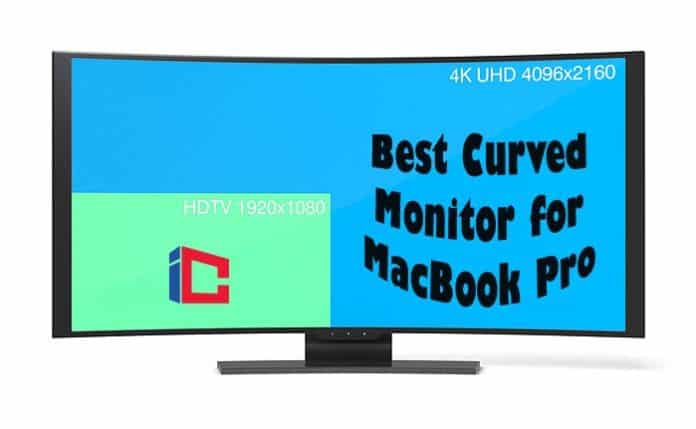 The screen on Apple's MacBook Pro is excellent. Still, laptops can never measure up to the size and functionality of working or viewing media on a curved and large desktop screen. If you're a graphic designer, data analyst, or web developer, the best-curved monitor for MacBook Pro is the perfect accessory to get the job done.
Sale
Best Curved Monitor For Macbook Pro
Our Pick
The Samsung Business CH890 Series 34-inch UltraWide Curved Monitor is our top choice for MacBook Pro due to its brilliant 4K IPS (In-plane Switching) display and versatility in both professional and entertainment applications.
We ♥ honesty! Info Cellar earns a commission through the following hand-picked links at no extra cost to you.
Curved monitors offer you a higher level of immersion while gaming than regular flat monitors. Curved screen angles change how you view displayed content, making images appear closer to real-life based on visual perception.
These monitors also offer higher performance when it comes to displaying technology. Many are designed to meet the higher demands of the most demanding games. This guide will compare the 5 best curved monitors for MacBook Pro designed for different types of users.
Best Curved Monitor For MacBook Pro – Comparison Table

Why do I Need a Curved Monitor for my MacBook Pro?
A curved monitor maintains the best field of view while maintaining color accuracy and consistency on a large screen. Hence, they help expand your screen area, especially if you need to use a large display with your MacBook Pro.
It offers optimal pixel density. The image quality remains consistent and precise for better performance even when you're closer to the big screen.
Suggested Reading:

Advantages of Curved Monitor Over Regular Monitor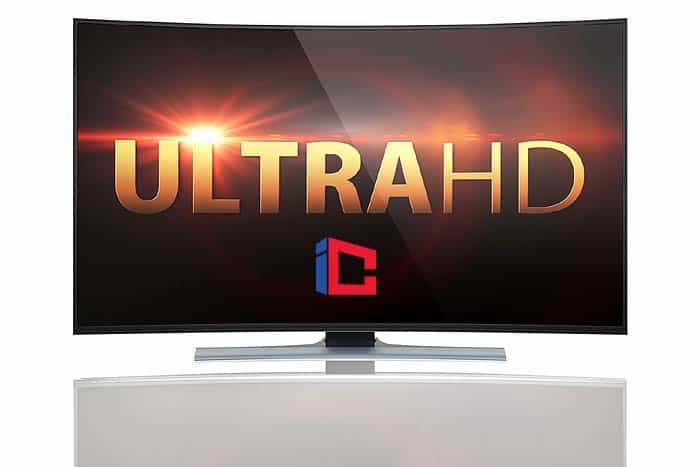 Here's why curved monitors are better than regular monitors:
A) Uniform Image Quality
No matter what the monitor looks like, you need to get as close to it for the best view possible. This means that the screen's edges will not show up well as the screens keep getting bigger. However, with a curved screen, all areas of the screen are virtually equidistant to you. So, the image quality is more uniform.

B) Immersive Experience
Curved monitors make the screen appear larger than it actually is. They typically cover a wide field of view, which of course, feels good.

Does Macbook Pro Support Ultrawide Monitor?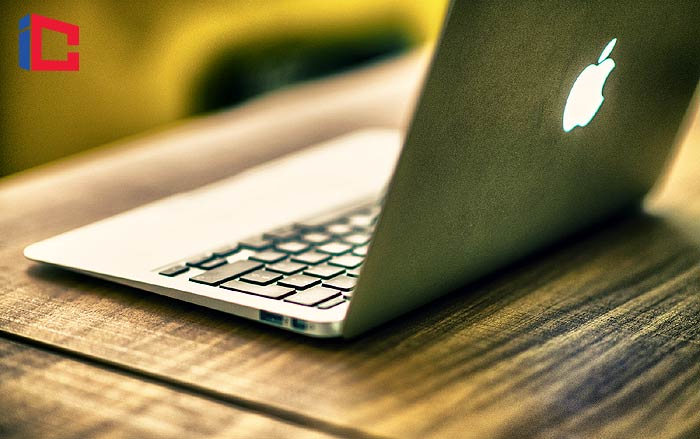 The latest MacBook Pro models shouldn't have any issues with 34- and 38-inch ultra-wide monitors.
However, you need to check that your MacBook Pro laptop supports a 49-inch super ultra-wide monitor.
If your Mac laptop uses 2 external displays, you probably won't have any problems with a 49-inch monitor.
And even if the laptop does not support this by default, you can connect it with HDMI cables or 2 USB-C, and your monitor will do the rest.
Suggested Reading:

Do all Monitors Work with Macbook Pro?
Yes, all monitors can work with MacBook Pro. All you need to do is connect a second screen to your laptop. Here is how to use a second display with your MacBook Pro.
Identify the Apple Cable and Adapter that you need to connect your Mac and monitor by following the instructions below.
Plug it in.
Open System Preferences, then select Displays.
Click the Layout tab.
Leave the Show Mirroring check box unchecked (unless you want the same content to appear on the second screen as the original screen).
Drag the displayed screens into the desired layout. A white menu appears on the main screen. Drag that white bar on the screen you want to be dominant.

How Many Monitors Can a MacBook Pro Support?
For MacBook Pro with Thunderbolt, Thunderbolt 2, or Mini DisplayPort: users can connect up to 2 monitors. If the monitors themselves have Thunderbolt ports, users can connect 1 monitor to another and then connect 1 of the monitors to the Thunderbolt port on their MacBook Pro.

How Do I Turn Off my MacBook When Using an External Monitor?
When you are done using your external monitor, your MacBook can be disconnected by putting the Mac to sleep first. Simply navigate to the Apple menu and choose Sleep. Once your laptop is asleep, you can now unplug your external monitor, and that's it.

Can the MacBook Pro Run Two 4K monitors?
You can run up to four 4K monitors using the 4 Thunderbolt 3 ports on your Mac Pro. You can connect up to 4 screens in these configurations:
2 6K monitors with 6016 x 3384 resolutions at 60 Hz.
Dual 5K displays with 5120 x 2880 resolutions at 60 Hz.
Four 4K monitors with 4096 x 2304 resolutions @ 60 Hz.
One 5K monitor at a resolution of 5120 x 2880 @ 60Hz and up to 3 4K monitors at 4096 x 2304 resolutions @ 60Hz.

What to Look for?
Choosing a curved monitor can be quite overwhelming as there are many variables to consider before choosing one. When looking for the best curved monitor for MacBook Pro, keep the following points in mind:
A) Aspect Ratio and Screen Size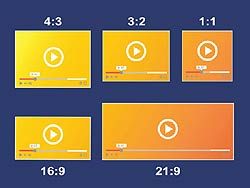 While monitor screen size can go up to 49-inch, there are two standard options: 24-inch and 27-inch.
The 27-inch monitors are more common with power users and gamers. Also, they offer users more space.
Beyond that, most standard monitors have a 16:9 aspect ratio. However, there are also ultra-wide monitor screens with an aspect ratio of 21:9 and super ultra-wide screens with an aspect ratio of 32:9.

B) Design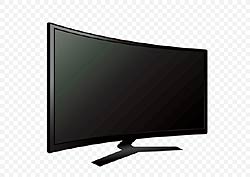 Yes, you also need to think about how the curved monitor will look on your desktop.
The layout is typical of most monitors, but more expensive options are designed beautifully.
Some models are adjustable, reclining, and rotating, while others have limited movement.
The stand is the most essential part of the design, so ensure you carefully read the specifications.

C) Screen Resolution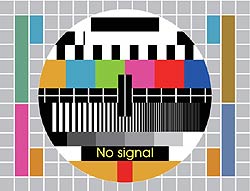 The resolution of a monitor refers to the number of vertical and horizontal pixels on a screen.
A higher resolution offers a sharper image. Most 24-inch monitors have a resolution of 1920 x 1080 pixels, also known as Full HD.
The 27-inch monitors can have the exact resolution. However, the number of pixels is spread over a large area, resulting in a more blurry image.
Therefore, it is better to go for a higher resolution, such as 2560 x 1440 pixels, called Quad HD. They may be more expensive, but they look so much better.
So, what about 4K resolutions? 4K displays have a 3840 x 2160 resolution, making them especially suitable for professionals and graphic designers, as they provide a sharp, detailed image.

D) Refresh Rate
The refresh rate of a monitor indicates how often the screen image is refreshed per second. A higher refresh rate offers smoother on-screen movement. If you're a gamer, you should go for a higher refresh rate.
Suggested Reading:

Best Curved Monitors for MacBook Pro
Here are the top 5 best curved monitors for MacBook Pro on the market today:
1. LG 34WN80C-B 34-inch Curved UltraWide Monitor Review
The LG 34WN80C-B 34-inch Curved UltraWide Monitor has a 34-inch screen that offers users more horizontal space than a regular 21: 9 monitor.
This best budget monitor for MacBook Pro is ideal for multitasking or displaying the timeline while editing videos. The curved screen has great viewing angles, so images stay sharp around the edges and from the side.
It cannot be rotated in portrait orientation because of its ultrawide format but allows for tilt, height, and pan adjustments.
Content creators would be pleased that it has excellent Adobe RGB coverage and full sRGB. The color accuracy is immediately ready for use, it processes color gradients perfectly, and there is no color bleeding.
It has a refresh rate of 144 Hz and a remarkably low input lag to offer a responsive experience. The backlight is flicker-free, and there is a blue light filter to minimize eyestrain.
If you're looking to game on one side, it has remarkable response times. It supports a variable refresh rate to reduce screen tearing.
Overall, the LG 34WN80C-B is a versatile and feature-rich ultra-wide monitor suitable for gaming, work, and media consumption.
Pros
Great viewing angles
Remarkable response time
Gets very light
High resolution
Check Price on Amazon

2. SAMSUNG LC34J791WTNXZA 34-Inch UltraWide Curved Monitor Review
Perfectly designed for versatile use, the Samsung LC34J791WTNXZA is an ultra-wide 34-inch model with an aspect ratio of 21:9.
This curved monitor is equipped with Samsung's Quantum Dot Technology (QLED), allowing for an immersive experience as it delivers different realistic color shades.
Thanks to its High Dynamic Range (HDR) support, you don't have to worry about eye strain as dark areas are darker and light areas are lighter.
The large screen enhances not only the viewing experience, but the 1800R curved panel also provides a cinematic display of various contents.
The SAMSUNG LC34J791WTNXZA is compatible with the latest AMD Radeon FreeSync 2 tech, besides its 1ms response time and 100Hz refresh rate, which quickly eliminates ghosting blurring.
Finally, this MacBook Pro curved monitor has an adjustable stand for an improved ergonomic position for greater comfort.
Pros
Exceptional viewing experience
HDR experience
Low input delay
High contrast ratio
Check Price on Amazon

3. ViewSonic VP3881 38-inch WQHD4 UltraWide Curved Monitor Review
The ViewSonic VP3881 is a professional option for video editors, photographers, and other creatives who need crisp colors.
Hence, this best USB-c monitor for MacBook Pro has a huge, ultra-wide display that is pre-calibrated to accommodate several color spaces.
The panel is a 38″ monster with a moderate curve, designed as a unique immersive display for graphic design professionals.
We recommend looking at this panel in terms of minimalism and pure display quality without relying on built-in audio or putting too much emphasis on HDR support.
This MacBook Pro monitor's design is conservative and simple, with a narrow, almost invisible bezel that keeps your focus on the big screen.
This curved monitor has several good connectors, including a DisplayPort input, a USB Type-C port, 2 HDMI inputs, 3 USB 3.0 downstream ports, and 1 USB 3.0 upstream port, as well as 2 3.5 mm connectors.
Designed for photography, video, and graphic design professionals, the ViewSonic VP3881 is a monitor with a stylish 38-inch screen that beautifully renders colors in videos and photos.
Pros
Wide and sizeable curved screen.
Minimal bevel
Nice colors in videos and photos.
Pre-calibrated in different color spaces.
Corrected for an even shine.
Cons
Complicated OSD controls
Modest HDR effect
Check Price on Amazon

4. Samsung Business CH890 Series 34-inch UltraWide Curved Monitor Review
The Samsung Business CH890 offers an impressive curved VA display with a resolution of 3440 x 1440 and a refresh rate of 100Hz while also delivering an improved backlight technology.
This best 4k monitor for MacBook Pro is almost similar to the Samsung C34F791 except for advancements like updated aesthetics and USB-C.
The CH890 is marketed as a professional monitor, but its impressive specifications practically beg for non-stop entertainment and gaming.
The Samsung CH890 has a remarkably refined exterior, forgoing the blue or white exterior and returning to a clean matte black.
The streamlined exterior makes this unit look like it was designed for an office desk. Still, many users prefer a minimalist design to the flashy one.
The display is frameless except for the bottom. However, we're sure the narrow edges of the control panel are still visible.
The Samsung C34H890 is a versatile and attractive monitor for business and gaming.
The ultra-wide 100Hz panel is ideal for immersive gaming and multitasking thanks to its features and beautiful 1800r curve.
Pros
Ultra-wide resolution for great videos and photos.
Ultra-thin bezel and attractive design.
VESA compatibility
Adjustable stand
Cons
The monitor's blur capabilities can be better.
Check Price on Amazon

5. LG 34WK650-W 34″ UltraWide Monitor Review
If you need an inexpensive monitor that still comes with the necessary features, the LG 34WK650-W LG is a top choice.
The curved monitor features a 34-inch 21:9 ultra-wide aspect ratio display with a 144Hz refresh rate, allowing you to enjoy smooth gaming.
Additionally, this unit features AMD FreeSync technology with 14ms/5ms response time and a blur reduction of 1ms motion.
This curved monitor model also has several additional features, including the crosshair that improves accuracy, particularly in FPS games.
The advanced features of this unit allow players to game the way they want. The LG 34WK650-W is also more suitable for MacBook Pro users due to its compatibility with any operating system.
With so much going on, the LG 34WK650-W 34″ UltraWide Monitor certainly deserves a spot on our list of best curved monitors for MacBook Pro.
Pros
Extended game functions with crosshair.
Very suitable for gamers.
AMD FreeSync Technology
Check Price on Amazon

Sale
Top-Rated Curved Monitor For Macbook Pro
Our Pick
Our pick for the best curved monitor for MacBook Pro is the Samsung Business CH890 Series 34-inch UltraWide Curved Monitor.
It offers a fantastic curved VA display with a resolution of 3440 x 1440 and a refresh rate of 100Hz while also delivering an improved backlight technology.
This curved monitor is a versatile and attractive monitor for business and gaming.
Our eyes are precious and need special care. These monitors' smooth curves are really comfortable to look at because they provide a better perception viewing. This ensures that the image pixels aren't blurry. The image quality is good enough, giving the viewer maximum comfort.
With so many varieties of curved monitors for MacBook Pro on the market, choosing the best model can be a challenge. In this guide, the points outlined above can help you choose the best curved monitor for MacBook Pro.

Key References
"How to use a second screen with a Mac, connect a monitor to your MacBook – Macworld UK". Accessed February 28, 2021. Link.
"Use multiple displays with your Mac – Apple Support". Accessed February 28, 2021. Link.