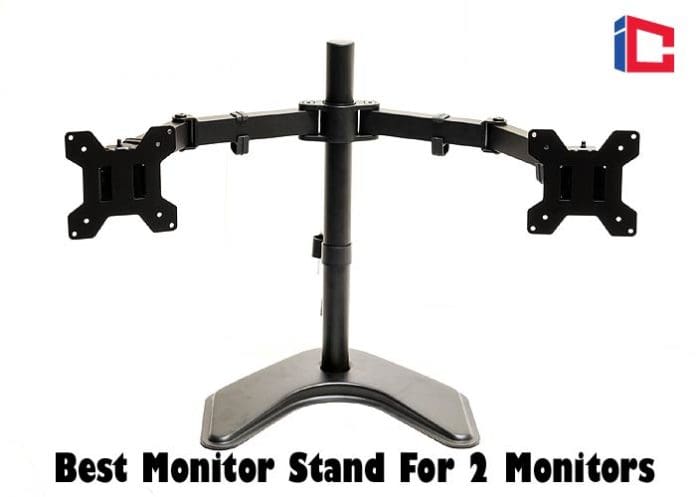 People always look for an optimized method when it comes to additional monitors. The only drawback is that the extra monitors will clutter your office space. The best solution for this task is to purchase the best monitor stand for 2 monitors for a productive business environment. It is a solution that offers you a lot of extra space to work with.
Best Monitor Stand For 2 Monitors
Our Pick
With its weight capacity and brilliant features, the Huanuo Gas Spring Dual Monitor Stand is a clear winner. It is one of the most robust monitors stands for 2 monitors on the market.
We ♥ honesty! Info Cellar earns a commission through the following hand-picked links at no extra cost to you.
So, if you're interested in making a purchase, we have reviewed some of the best on the market.
Best Monitor Stand For 2 Monitors – Comparison Table

What is a Monitor Arm?
A monitor arm or stand provides a solid, semi-permanent position. It usually has articulating links or arms that allow for a larger area of ​​monitor placement. Also, they rotate quickly for collaboration and to create valuable office space. They are available as one arm, dual arm, or even multiple arms, depending on your preference use.

Is a Dual Monitor Stand Worth it?
According to an article by the NCBI (National Center for Biotechnology Information), over 80 percent of people who sit at their computers for over 4 hours daily complain of back pain. And this is because of bad posture.
Poor placement of computer monitors tends to put a strain on your back and neck. This is one of the main reasons you should buy a dual monitor stand.
Regardless of the employee's needs, connecting an extra monitor means there is no need to switch between applications on one monitor.
The best monitor stand for 2 monitors helps to position multiple monitors at the optimal viewing height. At the same time, your office space is less cluttered and better organized.
Suggested Reading:

What Cords do I Need for Dual Monitors?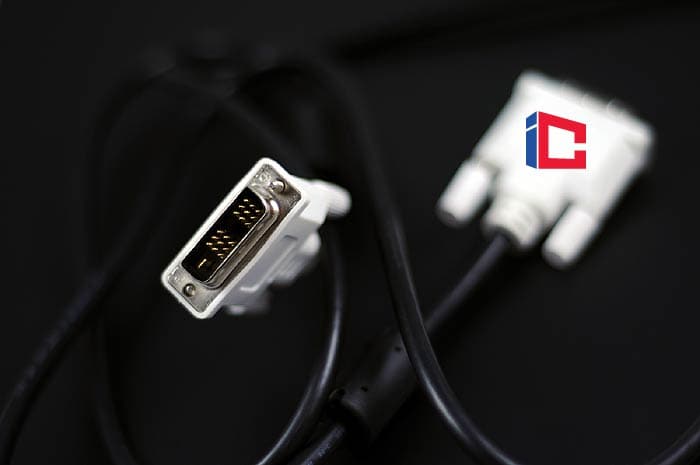 The dual monitors may come with DVI or VGA cables, but HDMI is the standard connection for most two-monitor desktop setups. The VGA cable can efficiently work with a laptop-monitor connection, notably a Macbook.
Suggested Reading:

What Kind of Adapter do I Need for Dual Monitors?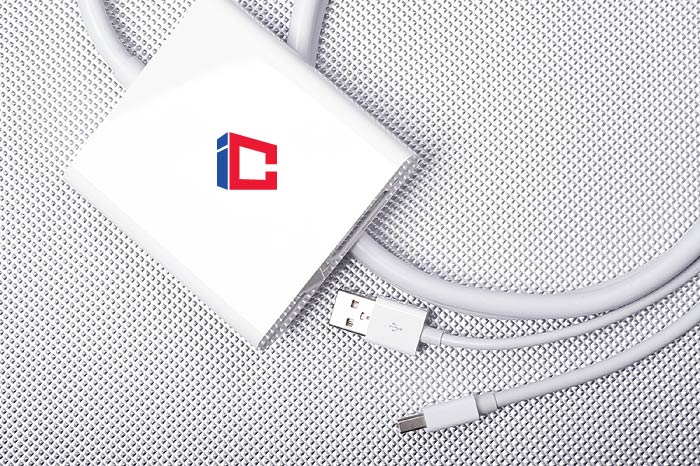 For a total of two video cables, you need a separate video cable from the back of the PC to each monitor.
If you have an NVidia card, the first monitor should be connected to the card on monitor 2 and not to one of the built-in video ports. This card will likely have an HDMI connector and possibly DisplayPort and/or VGA or DVI.
The first connection must therefore be HDMI on the graphics card to HDMI on monitor number 1.
The second connection can be DisplayPort on the graphics card (if available) to DP on monitor number 2.This means you would need two different types of cables.
You can also connect the built-in HDMI port to the HDMI port on monitor number 2.
However, first, you have to search for the Intel Multi-Display option in the BIOS setup and activate it.
If you are using HDMI on the graphics card and HDMI onboard, you will need two identical cables.
Suggested Reading:

Do Monitor Stands Work with all Monitors?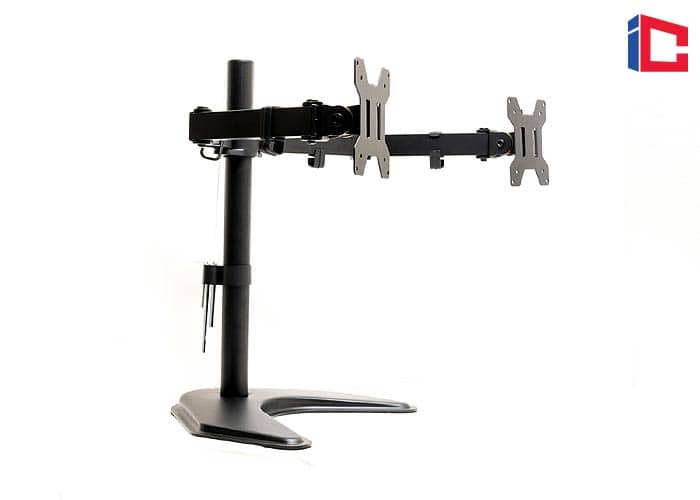 No, it's not all monitor stands that are suitable for all monitors. Learn about the monitor's VESA measurements first and then ensure the monitor stand supports those measurements. Most monitors are suitable for most monitor stands, but older models may not be compatible.

Do Monitor Arms Save Space?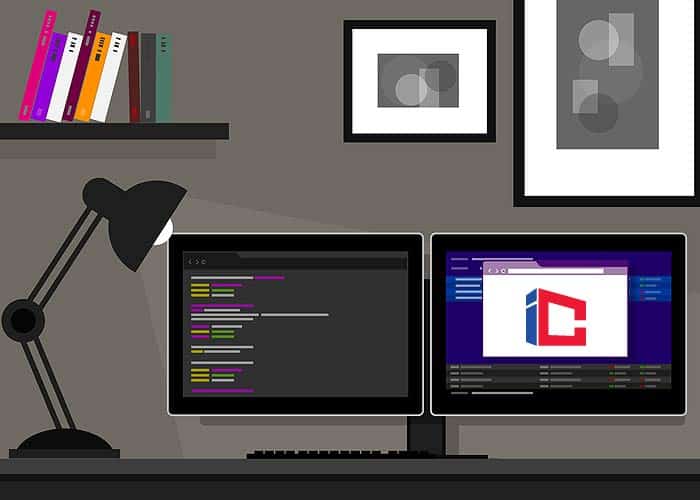 Besides the health benefits, the monitor arms help create extra desk space by removing the often bulky and oversized monitor stand from your work area.
Many monitor arms also integrate cable management solutions into their design to eliminate what can sometimes cause cable clutter in dual-monitor setups.
Also, it looks fantastic with your monitor floating right there, waiting for what you want to do, work or play next.

How do you Set up Dual Monitors Ergonomically?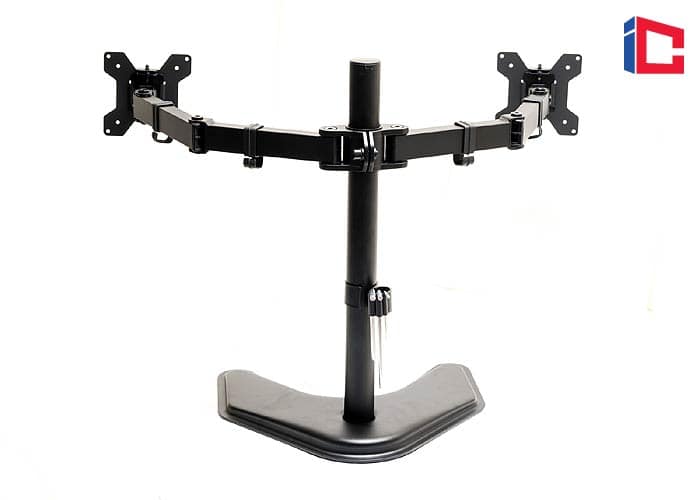 The most common way to set up dual monitors ergonomically is to secure the bracket mounting plate to the back of the monitor with the screws usually included with the bracket's purchase. Next, slide the mounting plate over a quick-release plate on the stand's arm.

What to Look for in Best Monitor Stand for Dual Monitors?
A) Mount Type
There are several ways to mount a pair of desktop monitors. Most dual monitor mounts come in 4 basic types: wall-mounted, desk riser, desk-mounted, and freestanding, each with its advantages.
Depending on your desk's size and monitor, some mount types are better than others for various situations.
Note that a monitor stand is not a substitute for a standing desk that lifts the monitor and the work surface.

B) Material
Except for desk risers mount type, most monitor mounts come with stand attachments and metal arms to securely hold the monitors.
Adjustable arms allow you to tilt and move the monitors at the perfect angle and may require a bit of assembly.
Wall-mounted monitor stands require more detailed installation and assembly. The user must locate the wall studs to securely attach the monitor stand to the wall.

C) Capacity
While there is a wide range of mounts available, almost all dual monitor mounts have a capacity limit which is the maximum size and weight they can safely carry.
Many manufacturers give the maximum weight for each monitor arm between 15 and 30 pounds.
The monitor's maximum dimension is measured diagonally from one corner of the monitor screen to another, excluding the frame.
The maximum size of a monitor that a stand can hold is typically 20 to 35 inches.
Before purchasing, it helps weigh and measure each of your monitors to make sure a stand supports them.

D) Range of Movement and Adjustability
Wall-mounted and desk-mounted often come with extendable arms that make it easy to move the monitors to an optimal position.
Depending on the model, the arms can extend up to 8 to 20 inches to the sides or forward.
The further apart the arms are, the more stable the support and base arm must support the weight.
The arms can also tilt the monitors up, down, in, or out, sometimes up to 45°.
The monitors on some desk-mounted monitor stands can also be rotated up to 360°. Anyone behind the monitor can see the screen.

E) Cable Management
Cables used to connect monitors to a power source and the computer are essential. Still, they can make a desk look cluttered or disorganized.
The best monitor stand for 2 monitors will likely have at least four cables visible.
Cable organizers are available to help keep cables tidy.
Cable-managed monitor mounts are the easiest way to hide cables.
These dual monitor mounts have channels or clips along the arms that allow users to move monitor cables out of sight.

Best Monitor Stand for 2 Monitors
Here are the top 6 best monitor stands for dual monitors on the market today:
1. AVLT Dual 32″ Monitor Freestanding Desk Stand
If you're an avid gamer who needs two screens, the AVLT Dual 32″ Monitor Stand is a pleasure to have for a smooth experience.
We loved the device's fully adjustable capacity. It can be adjusted in either direction within ± 90 degrees, which means that the screens can be held at any angle.
Besides, the swivel angle of ± 180 degrees is ideal for a clear view. It promotes easy readability and is very useful for gamers and digital developers. Also, the swivel contributes significantly to the maintenance of health.
Anyone who spends long hours in front of screens can easily experience muscle and joint pain when they have health problems.
However, it reduces the load significantly as you can adjust the angle and spacing depending on your sitting position.
Beyond that, we have found that this superior product works well for large screens up to 32 inches. This ability sets it apart from most of the other options on our list.
Plus, it can accommodate a lot of weight without you having to worry about them falling.
Pros
Uses a premium gas spring.
Equipped with a stable aluminum base.
Versatile setting
± 90 degrees tilt and pan capability and ± 180 degrees screen rotation.
Check Price on Amazon

2. AM Alphamount Dual Monitor Mount Stand
The AM Alphamount Dual Monitor Mount Stand is designed to allow users to position their display easily for optimal productivity.
Additionally, the gas spring arm allows you to adjust the monitor easily to the most convenient position, helping to reduce strains on your eyes, shoulders, and necks.
The adjustable monitor arm enables smooth movement and endless monitor adjustment in different directions.
This dual monitor stand can work with flat and curved screen monitors up to 35 inches and a weight capacity of 26.4 pounds. Its space-saving design makes it perfect for home or office.
Thanks to the grommet base and clamp base, you can quickly lower and raise the screen height with just a touch of a finger.
The AM Alphamount Dual Monitor Mount Stand comes with integrated cable management that helps you control clutter to keep your workspace tidy and neat.
Pros
180 degrees swiveling feature.
Sturdy build quality
Integrated cable management
Easy installation
Check Price on Amazon

3. Huanuo Gas Spring Dual Monitor Stand
The Huanuo Gas Spring Dual Monitor Stand allows users to move any monitor forward or backward, up or down, and to almost any angle for the best positional visualization.
The support arms extend up to 26.18 inches and allow the user to pull one monitor forward, push the other back, pull the two apart, or keep them very close.
This free standing dual monitor stand features a one-piece gas spring arm that simplifies the assembly that you need to do. Simply choose the appropriate mounting base and mount your monitors.
Setup can be completed in a maximum of 10 minutes. Its stand allows your monitor to rotate, tilt, and rotate.
The sturdy construction and the stable gourmet base offer a secure and stable grip for the monitors.
Each supports a 17- to a 32-inch monitor, weighing up to 19.18lbs each. The monitor's mounting plates are VESA compliant and accept monitors with mounting holes of 75mm x 75mm or 100mm x 100mm.
The Huanuo Gas Spring Dual Monitor Stand can be securely attached to a desk or table and has a built-in cable management system to prevent cables from affecting the look of your workspace.
Pros
Easy to install
Efficient gas spring arms.
Allows each arm to move independently.
Supports 75mm and 100mm VESA mounts.
Comes with cable clips.
Cons
C-clamp could be more convenient.
Check Price on Amazon

4. VIVO Dual LCD Monitor Desk Mount Stand
The VIVO Dual LCD Monitor Desk Mount Stand attaches to a tabletop or the back of a desk with a sturdy grommet clamp. It provides most users with a stable and secure monitor base.
This VIVO dual monitor stand can hold 2 flat-screen monitors ranging from 13 to 27 inches and up to 22lbs each. The mounting plates can be rotated to hold monitors in landscape or portrait orientation.
This 2-monitor stand comes with universal VESA mounting plates that can hold monitors with either 100 x 100mm or 75 x 75mm mounting holes.
Users can reduce cable clutter by using the included clips to secure cables to the sides of the monitor stand's arms.
The VIVO monitor stand allows full articulation of the two monitors, including the ability to swivel and tilt to meet personal viewing needs.
Besides coming with full mounting instructions, the dual monitor stand vertical is equipped with the necessary tools to mount the monitors. This best dual monitor mount for 27-inch makes it one of the most versatile monitors stands for 2 monitors on our list.
Pros
Removable mounting plates
Fully adjustable for perfect ergonomics.
Includes mounting options for Basic C-Clamp and Grommet Desk.
Align the monitors perfectly together.
Can be used while sitting and standing.
Cons
Monitors can only be vertically adjusted as a unit.
Check Price on Amazon

5. Amazon Basics Premium Dual Monitor Stand
Known as an exceptional product, this unit offers users easy readability along with a robust body. Also, it impressed us with its remarkable ability to stay robust while adding more desk space.
First, the monitor stand arms can extend and retract the monitors to ensure a perfect viewing angle. The screen can be extended up to 25 inches outward.
This dual monitor stand makes it easy to see the angle you choose. Depending on your convenience, you can choose landscape or portrait mode.
Additionally, each arm has a 20-pound weighing capacity. With these great features, the device ensures less strain on your shoulders, neck, and hands.
It even reduces eyestrain as the viewing angle can be fixed. We loved how easy it was to use! You can even move the stand with a single movement of your hand.
Additionally, the cable management system keeps all monitor cables under the arm for safe use and a neat appearance.
Pros
Solid construction material
VESA compliant
Relatively easy to set up.
Mount considerably large monitors.
Check Price on Amazon

6. Hunano Height Adjustable Dual Monitor Stand
Do you need a device for good viewing angles? The Hunano Height Adjustable Dual Monitor Stand will satisfy you with incredible flexibility and impressive specifications. It's a well-known choice among professionals because it is easy to work in any direction.
This stand comes with top-notch features and works great. It has a gas spring system which makes it much easier to extend to a certain height.
Do you have back and neck pain from long hours at work? This will give you relief and help ease your pain. The tilt and swivel also help it adjust to your height.
You can sit and work or stand up and present to an audience from the monitors. It shows incredible smoothness of movement.
We have also found that it works with all types of monitors regardless of brand.
Plus, the stand is super easy to install and has hidden cable management features for a minimal and orderly look.
Pros
Known for improving posture and efficiency.
Easy height and tilt adjustment.
Easy to assemble
Save a lot of space.
Cons
Grommet mount can be more effective.
Check Price on Amazon

Top-Rated Monitor Stand For 2 Monitors
Our Pick
Our pick for the best monitor stand for 2 monitors is the Huanuo Gas Spring Dual Monitor Stand.
The gas springs on this unit are sturdier than mechanical spring arms.
It can sustain the two monitors at the set height effortlessly for an extended period.
Also, the arms allow tilting angles and full circle rotation for excellent viewing angles.
If you're using two monitors, it can be quite hard to organize them in a parallel configuration. However, using any of the best monitors stands for 2 monitors on our list, you can play around with the setup until they're perfectly aligned.
Key References
"Management of low back pain in computer users: A multidisciplinary approach". Accessed March 15, 2021. Link.
"VESA norm / standard – What does the standard mean?". Accessed March 15, 2021. Link.