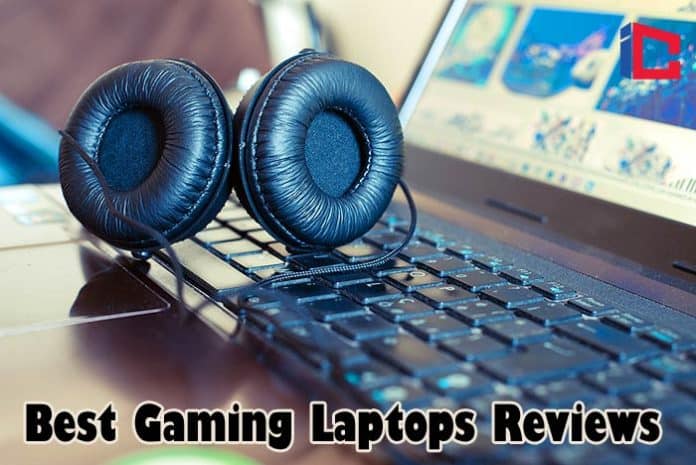 With powerful graphics, beautiful displays, and excellent audio quality, the best gaming laptops offer an immersive gaming experience in a compact package. Many also offer sleek designs, high-end keyboards, and the option of using premium VR headsets.
Sale
Best Gaming Laptops
Our Pick
The Razer Blade 15 Base Gaming Laptop pairs some of the most powerful components you can find on a gaming laptop with a sleek all-metal chassis, making it our top choice for the best gaming laptops.
We ♥ honesty! Info Cellar earns a commission through the following hand-picked links at no extra cost to you.
Most importantly, gaming laptops are ideal for dedicated gamers who have a mobile lifestyle or want to save more space than a desktop computer could. Regardless of the uses you have planned for your computer, there are many subtleties in mobile laptop gaming, so it is essential to conduct your research.
However, with so many laptops, it can get quite tricky. To help you choose your perfect gaming laptop, we have compiled a list of the best gaming laptops on the market.
Best Gaming Laptops – Comparison Table

Gaming Laptop – Budget or High-End?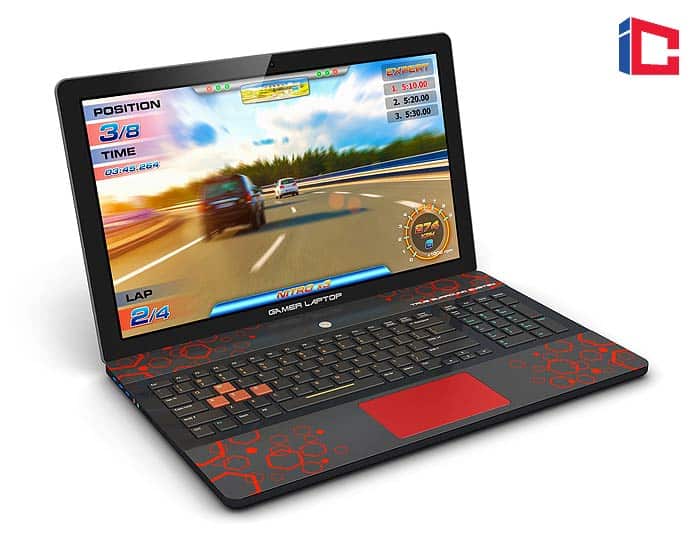 If you don't want to go broke paying for a gaming laptop, an inexpensive gaming machine like the Acer Nitro 5 might be for you.
It won't run the latest games at the best frame rates, but it will be more than capable of playing decently at 1080p.
However, if you want a true gaming laptop monster that seamlessly plays the most demanding games, then a laptop like the MSI GF63 THIN 9SCX-005 is worth checking out, but be prepared to pay a bit more for a high-end gaming laptop.

How Much Should You Spend on a Gaming Laptop?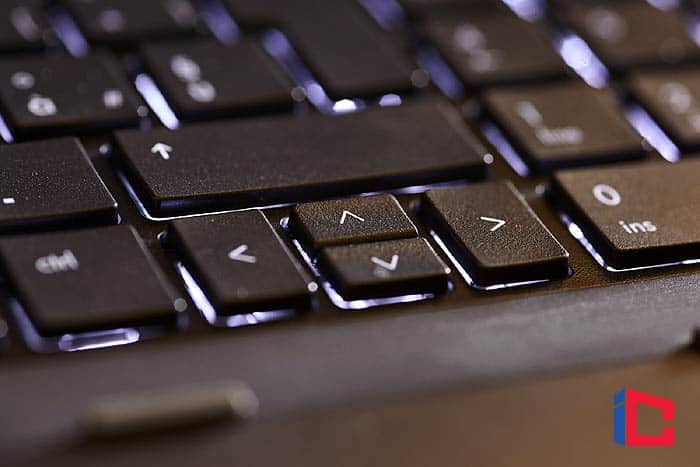 Gaming laptops have higher-end components than regular consumer laptops. Therefore, their prices will be higher, but the range in this category is vast – from under $1, 000 to $5, 000 and upwards.
Inexpensive gaming laptops start at around $700 and can go up to around $1300.In return, you get a system that can play games in Full HD (1080p) resolution. The lowest setting is reduced in most titles or at the highest quality setting in the simplest games. Storage can be a low-capacity hard drive or a solid-state drive (SSD).
Do you want something better? Mid-range gaming systems provide smoother gaming at high or max settings on a higher-quality 1080p screen (often alongside a dedicated high-refresh display) and should include support for VR headsets. These gaming laptops cost between $1, 350 and $2,000.
On the other hand, high-end gaming systems should guarantee smooth 1080p gameplay and maximum graphic detail, often with a highly-refreshed display. These options can even play at 4K resolution if the screen resolution supports it.
A high-end gaming laptop should also power a VR headset while also supporting extra external monitors. These machines generally come with fast storage components like PCI Express SSD and cost more than $ 2,000.
Suggested Reading:

Should I go for Intel or AMD?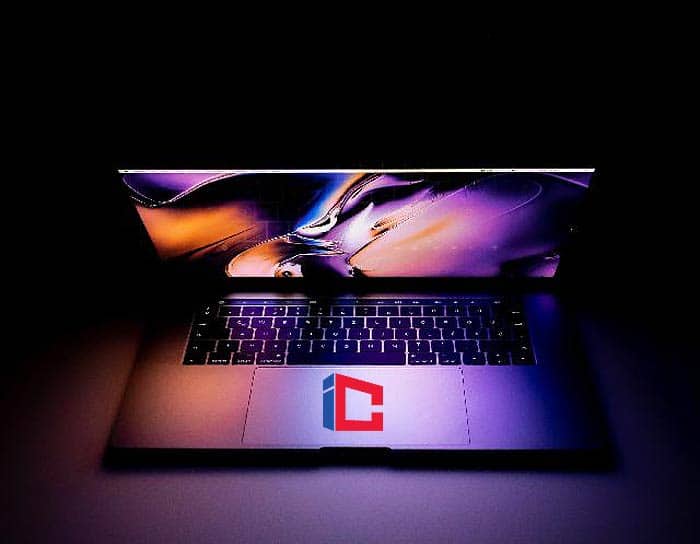 A few years ago, the answer to this question would undoubtedly have been Intel.
However, AMD has made a quick comeback with its new Ryzen processors that offer excellent overall performance.
Thanks to the architecture of the Ryzen chips, they are very energy efficient without affecting productivity.
Not to be outdone, the 10th Gen Intel chips are no reason to sneeze.
Additionally, if you choose an HK processor, you can overclock it for even more performance. So, your choice will depend mainly on your requirement.
Suggested Reading:

What is the Best Graphics Card for Laptop Gaming?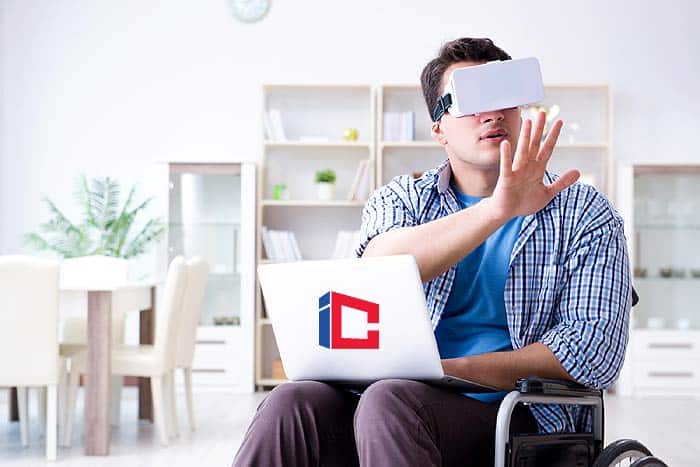 Entry-level gaming
If you are not playing at the highest settings, you can opt for an RX 5500M or GTX 1650 graphics card, which will allow gamers to play most games even at medium settings. A GTX 1660 Ti gives you a bit more power, and overall, we think it's remarkable and worth the money.

Mainstream Gaming
The GeForce RTX 2060 from Nvidia is a sound mezzanine card that will allow gamers to play most games at high settings. Also, it's considered the minimum standard for VR (virtual reality), making it the lowest standard you should choose for your HTC Vive or Oculus Rift. Regarding AMD, the RX 5600M isn't quite as powerful as a performer, but it will get the job done.

The Highest Settings and VR
With an RTX 2070, you can play almost anything at high settings. The RTX 2080 or RTX 2080 Ti are the most powerful cards in the 20 series, allowing special effects and smoother VR. However, the new RTX series allows you to play ray-traced games and get quicker frame rates.

Is RTX 2060 Laptop Future Proof?
No, the RTX 2060 graphics card is not future-proof, as it is only powerful enough to keep up with video games for years to come and cannot be upgraded. For someone who wants to play at 1080p resolution and does not want to spend a lot on a new graphics card, the RTX 2060 is the perfect option. It supports DLSS and ray tracing as well as Full HD gaming.

Are Gaming Laptops Long Lasting?
A new gaming laptop will maintain gaming performance for about 2 years, with no fear that the hardware will be obsolete in less than 5 years. However, a well-maintained gaming laptop can last over 10 years physically. Still, of course, the technology will be so advanced by then that it will barely be powerful enough to play titles released this far into the future.
Suggested Reading:

Should I Get a Gaming Laptop or PC?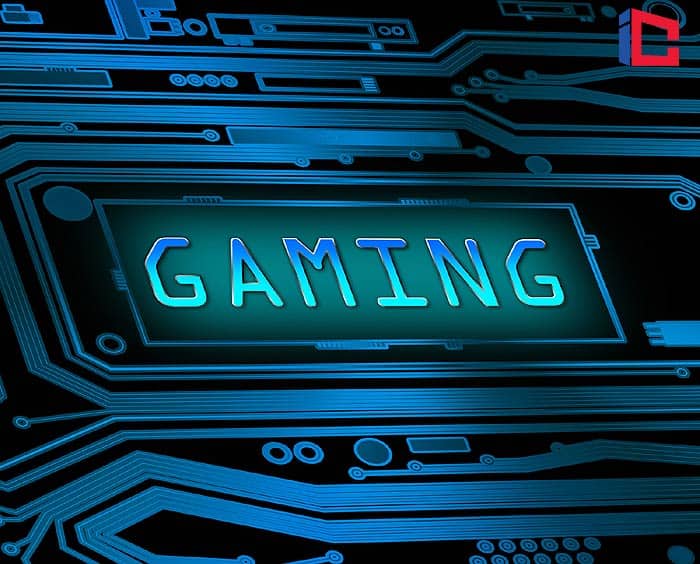 Purists will argue that to play games, you need a PC, especially if you like to push graphics quality beyond a simple game console's potential.
The Gaming PC remains king in this regard, especially regarding the type of components and performance needed to run smooth 4K games and support VR setups.
However, if you need something you can carry around your house or over to a friend's place, the best gaming laptop is for you.
These laptops are for various people, from college students who want to play games anywhere on campus to business owners who want to play games on a train ride.

What to Look for?
A) Display
There are a plethora of screen options for gaming laptops these days.
You can go for a regular 60Hz 1080p screen with built-in screen protectors like Nvidia's G-Sync.
However, if you are willing to spend more, you can opt for gaming laptops with high refresh rate screens (often 144Hz).
High refresh rate screens are ideal for people who play demanding games like Counter-Strike or Overwatch.
Suggested Reading:

B) Battery Life
When not plugged in, the gaming laptop battery is very short, particularly when gaming. However, the battery life of the gaming laptop has increased over the years. So much so that anything below 4.5 hours is considered under average.

C) Screen Size
You rarely find 13-inch or 14-inch gaming laptops these days, as lighter frames and smaller bezels have paved the way for very thin and light gaming systems.
This means those days when large 15.6-inch laptops weighed you down are (almost) over. From there, you have the 17.3-inch desk replacement parts that, like their smaller counterparts, get super slim.
However, there are still great monsters that don't skimp on specs. However, weighing in at over 8 pounds, these big guys are made for your home play station.
Suggested Reading:

D) CPU
For first-person shooter (FPS) games, in particular, you need a CPU that is as robust as the non-scopes ones. This is a great way to ensure that your processor has enough memory to function at its best. Today, all Intel processors on Intel i5 are suitable for most games. However, we recommend you limit your budget to an Intel i7 if possible.

E) Graphics Card (GPU)
Besides CPU, your GPU is the most vital piece of hardware to consider when shopping for the best gaming laptops. Put simply, a high-end graphics card offers better visuals and performance. Nvidia's 2020 RTX is currently in the upper price segment. However, Nvidia's GTX 1660 and 1660 Ti graphics cards are also sufficient for smooth gaming.
Suggested Reading:

F) RAM
For RAM, the absolute minimum for games should be 8GB. However, if you expand that volume to 16GB, you will be satisfied. While RAM doesn't necessarily affect your FPS directly, your RAM's speed can affect your gaming experience. Also, you should always pair high-quality RAM with a high-quality gaming router like the Asus RT-AC68U or the Asus ROG Rapture GT-AC5300.

Best Gaming Laptops Reviews
Here are the top 6 best gaming laptops on the market today:
1. HP Pavilion 15.6-inch Gaming Laptop Review
The HP Pavilion 15.6-inch Gaming Laptop combines the quality of AMD's Ryzen processors with the GeForce GTX graphics card's performance from NVidia.
The overall design is pretty minimal, and the build quality is robust. When you open the laptop cover, you will see a 15.6-inch screen with a resolution of 1920 x 1080 pixels.
You get a 79% screen-to-body ratio and an excellent 144Hz refresh rate. Furthermore, the screen quality is excellent – images are vibrant and bright with vivid colors.
Thanks to its Intel Core i5 9th Gen 9300 H, the HP Pavilion 15.6-inch can run most graphically intensive games like PUBG, Apex Legends, Battlefield 5, etc., with no problem.
Whether you're a gamer or a content creator, the HP Pavilion 15.6-inch Gaming Laptop can handle anything you throw at it.
Pros
Good performance for gaming and mixed-use.
Easy to upgrade storage and memory.
Many connections/ports, including SD card slot and Wi-Fi 6.
1080p gaming with high picture quality settings.
Decent battery life
Cons
The screen is not particularly bright.
Check Price on Amazon

2. Acer Nitro 5 Gaming Laptop Review
The Acer Nitro 5 Gaming Laptop offers remarkable performance at a really reasonable price for regular gamers.
This gaming laptop can handle most modern games at maximum settings with frame rates close to the magic bar of 60fps and a tiny fraction of other gaming laptops' prices on our list.
For laptop games that are only compatible with AMD, the Nitro 5 also presents the unusual opportunity to shelve Intel and Nvidia altogether.
Whether you are a frugal buyer looking for good value for its technology or an avid AMD fan who refuses to join the opposition, the Acer Nitro 5 Gaming Laptop has something for you.
Pros
Affordable
Stays cool while gaming.
Offers an AMD option.
Check Price on Amazon

3. Lenovo Ideapad L340 81LK01MSUS Gaming Laptop Review
The latest generation of the flagship Lenovo IdeaPad L340 is smaller, more powerful, and more affordable than before and a perfect candidate to take on the role of a gamer's most important tool on a budget.
Lenovo has clad this unit in a brushed black body with dominant blue keyboard lighting and build quality that's acceptable for the money.
Besides its 1080p resolution perfect for gaming thanks to the GeForce GTX 1650, games come to life thanks to the colorful and bright picture, a glare-free surface, and good viewing angles.
The IPS display has a 60Hz refresh rate, not the refresh rate you'll find in high-end gaming laptops, but that's not a deal-breaker at this price point.
When it comes to productivity, the 9th Generation Intel Core i5-9300H processor, combined with 512GB NVMe SSD and 8GB RAM, ensures smooth operation for everyday computing tasks.
The Lenovo IdeaPad L340 meets all the requirements for an affordable entry-level gaming laptop.
Pros
Excellent 1080p gaming performance.
Comfortable keyboard
Good battery life
Reasonably priced
Cons
Clicks on the R and L keys on the trackpad are not solid.
Check Price on Amazon

4. MSI GF63 THIN 9SCX-005 15.6″ FHD Gaming Laptop Review
The MSI GF63 Thin 9SCX-005 aims to deliver excellent value for money because it masks the intention to deliver both function and form in a slim body.
On the one hand, it looks like MSI's better-quality GS65 Stealth Thin with sleek, slim bezels, a brushed aluminum finish, and a backlit keyboard.
Conversely, its components are a little more docile than its appearance seems to suggest. You get an Intel Core i5 processor, 256GB of SSD storage, 8GB of RAM, and Nvidia GeForce GTX 1650 graphics.
This best gaming laptop under $1000 has a modest IPS display with a narrow bezel designed from edge to edge for better visualization.
In terms of connectivity, the GF63 offers plenty of options, including 3 USB 3.1 ports, 1 USB C port, 1 Ethernet port, a separate microphone, and headphone ports, as well as an HDMI port for a secondary display.
Overall, the MSI GF63 Thin 9SCX-005 is a decent gaming laptop for people looking for solid performance and a GPU dedicated to casual gaming.
Pros
Sleek design for a gaming machine.
IPS panel with a high contrast ratio.
Impressive graphics card
Cons
Poor battery life
The display is quite dim.
Check Price on Amazon

5. ASUS TUF FX505GT-AB73 Gaming Laptop Review
The Asus TUF FX505GT-AB73 is a master class that combines affordability with a sleek form factor.
This best gaming laptop under $1500 packs a punch in a chassis that doesn't weigh you down when you want to go somewhere. And it does not hurt that it has one of the most durable batteries in a gaming system today.
This unit can run games with a higher frame rate thanks to a refresh rate of 120Hz. An AMD Ryzen 5 processor powers this high-end gaming laptop at an affordable price.
Also, this best laptop for work and gaming has an IPS display which means better picture quality and better brightness.
The TUF FX505GT-AB73 has a combo audio jack, 1 USB 2.0 Type-A port, 2 USB 3.1 ports, 1 LAN port, and 1 HDMI 2.0 port is roughly what you would find on a laptop at this special price.
Pros
Powerful gaming performance
Long battery life
Super light and thin.
Cons
The Keyboard backlight color cannot be changed.
No webcam
Check Price on Amazon

6. Razer Blade 15 Base Gaming Laptop Review
The Razer Blade is one of the lightest gaming systems out there, offering solid performance and more than six hours of battery life.
This best affordable gaming laptop is also the first in the Blade range to offer dual storage. And if that isn't enough for you, Razer also offers the laptop in a breathtaking Mercury White aluminum casing that is sure to keep everyone's eyes on you while making the winning play.
But where this unit really mimics other 15-inch gaming laptops is in size.
The 8.7lbs, 14 by 9.3 by 0.7-inch Razer Blade 15 Gaming Laptop is one of the most compact 15-inch gaming laptops on the market.
The Razer Blade 15 is equipped with artificial intelligence and ray-tracing capabilities thanks to its Nvidia RTX GPU from a performance perspective.
This premium gaming laptop is ready in no time for gaming, video editing, and more.
Pros
Unrivaled build quality
Excellent design that attracts attention.
Solid battery life
Powerful graphics as well as overall performance.
Check Price on Amazon

Sale
Top-Rated Gaming Laptops
Our Pick
Our pick for the best gaming laptops is the Razer Blade 15 Base Gaming Laptop.
This gaming laptop offers long battery life, powerful performance, and stunning design.
Backed by advanced technologies like NVIDIA GeForce RTX 2070 graphics card, Intel Core i7-10750H processor, ray tracing, and DLSS, gamers are assured butter-smooth playability.
Whether you are searching for a badass gaming machine with all the attractive but extra features, a solid mid-range system that can play games at decent frame rates, or a budget gaming laptop that can play most game titles, you will find an option that suits your preference on our list.
Key References
"AMD vs Intel 2020: Which Should Be Your First Gaming CPU?". Accessed March 11, 2021. Link.
"5 Reasons To Buy a Gaming Laptop for Work- Even If You Don't Game". Accessed March 11, 2021. Link.