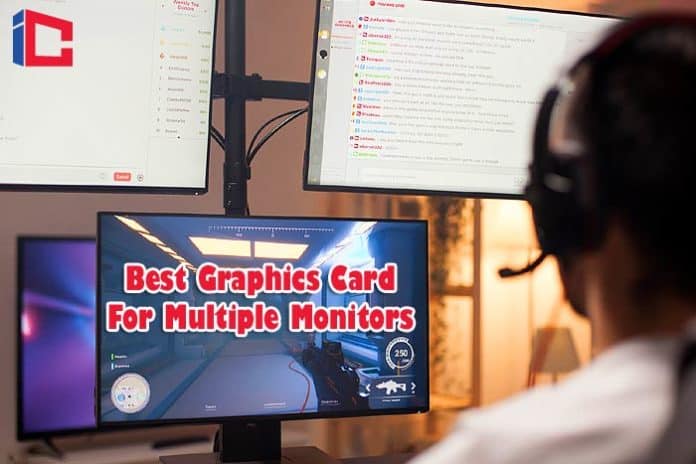 Creating a multi-monitor setup isn't as simple as buying multiple monitors and hooking up all the monitors to your computer. One way to get a reliable and quiet, multiple display monitor is to purchase the best graphics card for multiple monitors.
Sale
Best Graphics Card For Multiple Monitors
Our Pick
The MSI Gaming GeForce GTX 1660 Graphics Card is outstanding at doing what it is designed to do, making it our top pick. It delivers a moderate-cost graphic card to professionals and gamers looking for high frame rates in 1080p.
We ♥ honesty! Info Cellar earns a commission through the following hand-picked links at no extra cost to you.
Whether you need a secondary screen to read your Discord stream during a raid in Destiny 2, multiple displays where each list various stock market streams, or just more desk space as you work, a multiple monitor setup is the best option.
In this guide, we will help you purchase the best graphics cards for multiple monitor setups.
Best Graphics Card For Multiple Monitors – Comparison Table
Display Outputs
1x HDMI, 1x VGA, 1x DL-DVI
1x DP, 1x VGA, 1x 1x DL-DVI-D

How Many Monitors Can One Graphics Card Support?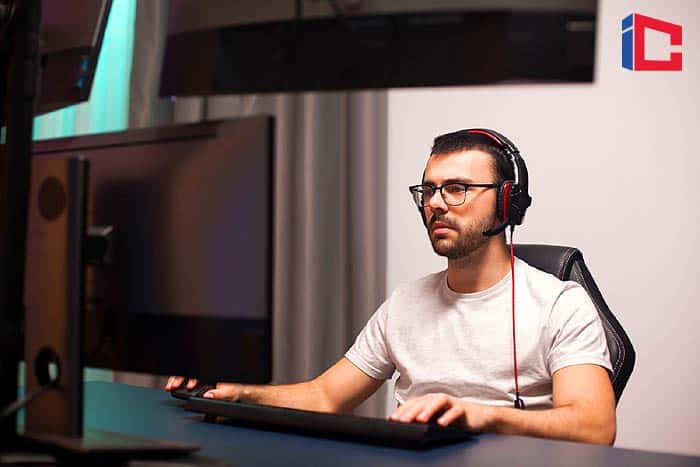 Graphics cards traditionally only had one monitor output and only supported one display.
These days, it's hard to find one that does not have at least 2 or 3, typically a mix of VGA, DVI, and HDMI outputs to accommodate different kinds of monitors.
Many graphics cards can have 3 or 4 monitor ports, but this does not automatically mean that they can support a display on each port simultaneously.
If you plug in too many monitors frequently, you end up with a black and white screen or one of the other monitor's cloned copy, which is what we don't want.
Suggested Reading:

How Do I Run Two Monitors Using Dedicated GPU and Integrated Graphics?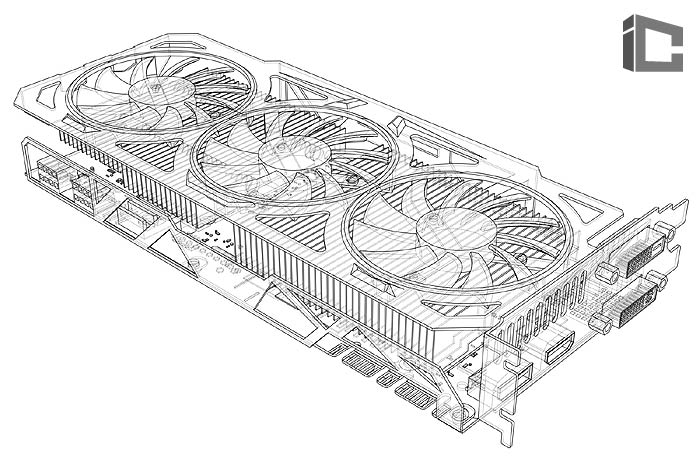 In most cases, a dedicated GPU will disable the integrated graphics provided by the CPU.
Undoubtedly, if your graphics card has 2 outputs and supports 2 monitors, which is almost always the case, you can connect both to the GPU.
In games, you would only use one monitor instead of using multiple monitors.

Why Do Gamers Use 3 Monitors?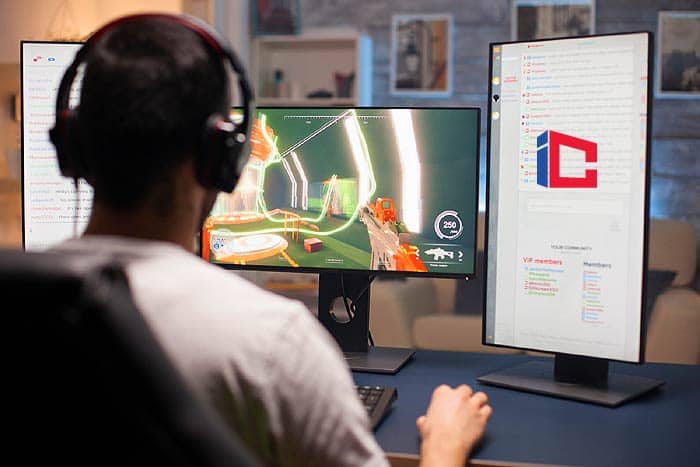 It's okay to connect one monitor to your PC, but a multiple monitor setup is better. When you run a 3-monitor setup, you can experience games like never before. How cool is Red Dead Redemption 2 when run in an ultra-wide 3-screen setup?
An additional screen is also great for situations when no games are running.
An extra screen is useful for reading guides when playing single-player games or browsing the internet while waiting for your clan to join an MMO game.
You can also chat with friends on Steam or Discord while playing or controlling a Spotify stream without hitting the Alt key if you don't like a particular song.
Suggested Reading:

Can a 3-monitor setup affect GPU performance?
Yes, a 3-monitor setup can affect GPU performance. However, it depends on the GPU, the resolution of other monitors, and how you work with them.
Just viewing the desktop on top of the other and playing on the first shouldn't bother you too much. However, if you play two separate games on each monitor, the graphics quality will decrease.
Suggested Reading:

How to Setup 3 Monitors Windows 10?
To set up 3 monitors on your Windows 10, follow these steps:
Press Windows + P on your keyboard to determine how you want to use your display in Windows 10.Select a new screen mode from the available options:
PC display only – use the main monitor only.
Duplicate – Windows displays the same image on all monitors.
Expand – Multiple monitors are combined to create an expanded desktop.
Second monitor only – Only the second monitor is used.
You must choose the Expand option if you are using 3 monitors.
Then configure your displays in Windows 10.
Navigate to Settings and then click on System.
Go to Display
Click Identify to drag and drop screens so Windows can understand the physical location of your screens.
Choose between portrait and landscape to change the selected screen orientation.
Click on Apply to save changes.
Note: If Windows did not detect all 3 monitors, click the Detect button
Suggested Reading:

What to Look for?
A) Compatibility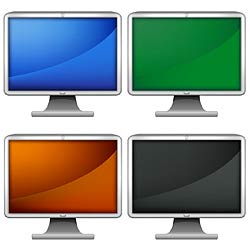 There's nothing more frustrating than enthusiastically opening your case to install your graphics card, only to find it an inch longer.
Before buying a graphics card for multiple monitors, do your research and find out how much space your case can hold.
Also, note the power supply and the number of 6- and 8-pin PCIe slots. Compare this information with the graphics card you want to purchase.
If your computer can't handle this, you should look for a graphics card that uses less power or consider a power supply upgrade.

B) Platform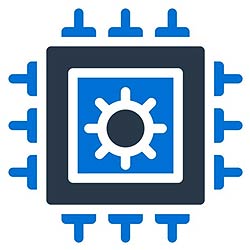 Your System determines the type of graphics card to buy. Knowing the limitations of your System can save you headaches and money.
For instance, if you are using an older dual-core processor, such as Celeron or Pentium, it cannot compete with high-end graphics cards.
In cases like this, opt for mid-range graphics cards and save some money. Also, essential to consider is your screen.
1440p is a popular resolution for gaming monitors. If you want to run 3 1080p monitors in surround sound, you won't get adequate frame rates with a mid-range graphics card in modern 3D games.

C) Memory and Bandwidth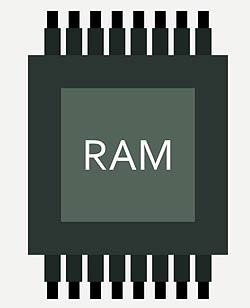 Many will tell you that the more memory there is on the graphics card, the better its performance.
However, this often differs. Unless you are using it at ultra-high resolutions or with multiple surround monitors, the RAM size doesn't really matter.
Also, by default, most high-end cards come with high memory. You should also take into account the bandwidth.
The data that can be processed by the graphics card is typically stored in the card's dedicated memory known as GDDR3, GDDR5, or GDDR6.
Note that the GDDR5 memory offers twice the bandwidth of GDDR3 at the same frequency.

D) Stream Processors (AMD) or CUDA Cores (Nvidia)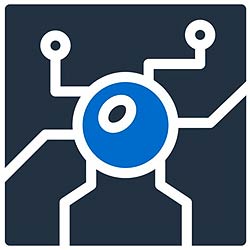 Although the CUDA cores say little about performance, they're highly important, particularly when gaming.
CUDA is the proprietary parallel computing language of Nvidia that allows the GPU to be used in specific ways to perform tasks with greater precision.
A CUDA core corresponds to AMD's Nvidia stream processors.
The more stream processors or CUDA cores there are, the better the graphics card can reproduce exceptional graphics.
This is quite important for graphics-intensive tasks or for games where high frame rates are important.

E) TDP Values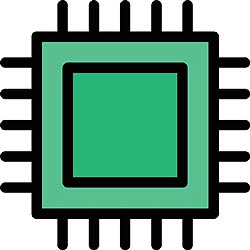 Like the CPU, the graphics card generates heat for any processing work indicated by its TDP value.
The TDP values ​​indicate the performance required to keep the graphics card at a satisfactory temperature.
The more power the GPU needs, the more heat it generates. Therefore, always choose the GPU with the lowest TDP value.

Best Graphics Card for Multiple Monitors
Here are the best graphics cards for multiple monitors on the market today:
1. VisionTek Radeon 7750 Graphics Card Review
If you are looking for the best 6 monitor graphics card, the VisionTek Radeon 7750 is a great choice.
This 6 monitor video card is an excellent option for gamers looking for an inexpensive, reliable, and robust solution for a multi-monitor setup.
This graphics card can process 6 monitors simultaneously, each with independent resolutions that support individual screen outputs.
Each display can be operated at high resolution without having to share the bandwidth.
This gives this unit a clear advantage over other graphics cards that use an MST hub or daisy-chained configuration.
The graphics card has six Mini-DisplayPort outputs with which displays can be easily connected and configured.
You can convert the Mini-DisplayPort to DisplayPort with the included adapters. One cool feature is combining multiple displays to act like one big screen using "screen grouping".
This is a simple configuration function that spreads Windows across the screens.
The VisionTek Radeon 7750 Graphics Card uses AMD Eyefinity technology, which has frame compensation that creates a more continuous picture between screens.
Pros
Easy installation
No bandwidth sharing – maintain high-resolution screens.
Display grouping with AMD Eyefinity technology.
Reasonably priced
Cons
Lower frame rate performance than high-end gaming GPUs.
Check Price on Amazon

2. PNY NVIDIA NVS 510 Video Card Review
The PNY NVIDIA NVS 510 Video Card offers multi-display management capabilities along with the latest display support and graphics in a low-profile form factor, making it perfect for professionals.
The 2GB DDR3 memory, 192 CUDA cores, and DisplayPort features such as stream and MST cloning facilitate multiple displays.
This multiple graphics cards for multiple monitors come with the appropriate cables, adapters, brackets, software documentation, and installation disc to ensure a successful and quick installation.
The PNY NVIDIA NVS 510 Video Card delivers impressive display connectivity, enterprise management capabilities, and cost-effective scalability that make it perfect for multiple monitors' setup.
However, the GPU is not designed for games. It isn't powerful enough to do many basic things while driving 4 monitors. That includes video decoding, encoding, and specific 3D boosts.
Pros
4 monitor support
Quiet operation
Easy installation
Comes with mini-DP adapters.
Check Price on Amazon

3. Zotac GeForce GT 730 Graphics Card Review
The best graphics card for multiple monitors is easy to find when you need it for productivity or gaming purposes.
Just buy an inexpensive graphics card that matches your monitors' video inputs, whether it's a dual DisplayPort card, a dual HDMI card, or a dual DVI card.
The Zotac GT 730 is inexpensive, supports up to three displays, and works fine as long as you're not gaming.
You can easily find display adapters (if your monitors don't support the video outputs on these graphics cards) for little money if you need them.
This graphics card offers high-definition performance and visuals. It packs abundant amounts of memory and powerful NVIDIA CUDA cores that deliver performance punch in 3D applications and games.
This graphics card with multiple hdmi ports has a low-profile design and comes equipped with a full-height bracket. Thanks to its passive cooling solution enable a quiet and efficient noise commuting experience.
Graphics cards that support 3 monitors at the same time are easy to find today. In fact, the Zotac GT 730 is a great three monitor GPU in case you're not playing video games.
Therefore, the recommendation remains even if you need a 3-screen graphics card.
Pros
Powerful performance
Offers high-definition visuals
Comes with 2 low profile brackets for easy integration.
Noiseless operation
Check Price on Amazon

4. MSI GeForce GTX 1050 Ti Graphics Card Review
The MSI GeForce GTX 1050 Ti fit comfortably between the GeForce GTX 1050 and the GTX 1060 from the Nvidia range.
Since this unit is similar in clock speed except for a slight overclock, it has all the standard specifications of a GTX 1050 Ti, including 768 CUDA cores and 4GB GDDR5 memory.
It has a cooling apparatus that only uses one fan. The card occupies two PCI Express slots because of the air cooler's width.
However, the graphics card is quite short, which makes it ideal for a small form factor if you can't afford it.
The MSI GeForce GTX 1050 Ti is only 7 inches long and can be easily installed in an even narrower desktop case.
It not requiring a PCI Express power connector to install is even more convenient because you can get all the juice you need from the PCI Express slot it is plugged into.
Despite the GeForce GTX 1050 Ti entry-level status, it supports the most essential functions of the latest GeForce graphics cards, including G-Sync from Nvidia, DirectX 12, and 8K output.
Pros
Good base map for 1080p gaming.
Quiet and cool operation.
No PCIe power connection needed, and a 300W power supply required.
Cons
Auto Boost is fine but does not overclock much beyond the standard OC.
Check Price on Amazon

5. MSI Gaming GeForce GTX 1660 Graphics Card Review
If you're building a multiple monitor setup with a 4K monitor, whether it's for 4K gaming or productivity, check out the top-of-the-line GeForce RTX 1660 Graphics Card.
It is a powerful graphics card that easily supports up to 4 monitors.
The graphics card features factory overclocking, a tougher power supply, and the Twin Frozr thermal design to keep the System cool.
The memory employs a 192-bit bus with 6 32-bit memory controllers. Its 6GB capacity makes it perfect for 1080p gaming.
The power is delivered through a single eight-pin connector and is full size (9.7 inches long), but it should fit most versions.
The MSI GeForce RTX 1660 comprises high-quality parts and has an excellent cooling system with a three-fan design.
It remains relatively quiet even under heavy loads, which is a significant advantage for many people.
This unit comes with good software and has a great lighting system. There are 3 DisplayPorts, a USB-C connection, and an HDMI connection available for output.
The MSI GeForce RTX 1660 is a powerful 1440p and 1080p performer.
Pros
Excellent overall performance
Compatible with "G-Sync" Monitors.
Reaches 60 fps at 1440p Medium/1080p Ultra for most titles.
Efficient and silent cooling system.
Idle fan-stop
Cons
Expensive compared to most GTX 1660 Super Cards.
Check Price on Amazon

Sale
Top-Rated Graphics Card For Multiple Monitors
Our Pick
Our pick for the best graphics card for multiple monitors is the MSI Gaming GeForce GTX 1660 Graphics Card.
It is a powerful graphics card that easily supports up to 4 monitors.
For cinematic experiences and extremely smooth gameplay, it features NVIDIA game works technologies.
Evidently, there are many things to consider when shopping for the best graphics card for multiple monitors. You must consider your panel type, graphics card, screen size, and resolution of each monitor in the configuration.
Also, you must decide if you need a multiple monitor stand. While creating a multi-monitor setup can be tricky due to several factors. It is just as rewarding as building your first PC.

Key References
"What Is PCI Express? (Definition of PCIe/PCI-E)". Accessed February 21, 2021. Link.
"Dedicated GPU vs. Integrated Graphics: Which is Better?". Accessed February 21, 2021. Link.
"Specs Dictionary – CUDA Cores | GamersNexus – Gaming PC Builds & Hardware Benchmarks". Accessed February 21, 2021. Link.