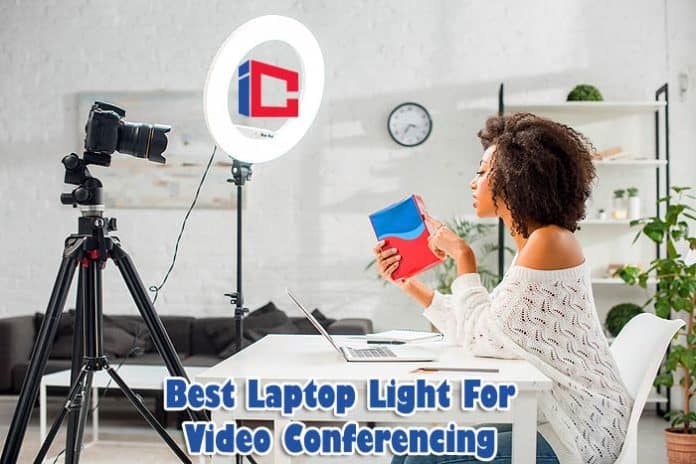 Given the number of people working from home for a long time to come, it is safe to say that video conferencing is going nowhere. When you work remotely or from home, there are endless video calls.
Sale
Best Laptop Light For Video Conferencing
Our Pick
The best laptop light for video conferencing should be adjustable, compact, easy to mount on your laptop, and flattering to you. The Lume Cube Broadcast Lighting Kit checks all these boxes. It is small and can be easily mounted on your laptop. Also, they offer color temperature and adjustable brightness, which can enhance the overall picture quality.
We ♥ honesty! Info Cellar earns a commission through the following hand-picked links at no extra cost to you.
How you appear on these calls is quite important. Looking professional is essential, and this is where the best laptop light for video conferencing comes in. It's a surefire way to look your best in any video call.
Best Laptop Lights For Video Calls – Comparison Table

Different Types of Lighting Option for Video Calls
A) LED Lamps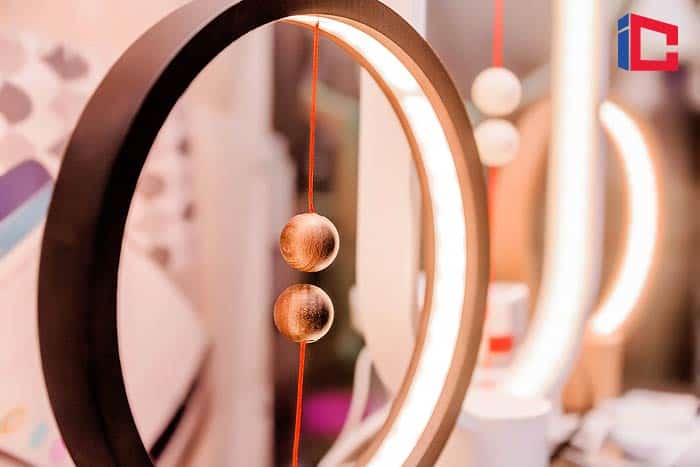 If you find it hard to sit by a window, or if the sunlight isn't shining through the window, there is a way to recreate this scenario.
You can install LED lights into your desk lamp to recreate this scenario. When using LED lamps, you can quickly point the lamp at the wall in front of you.
The lamplight reflects off the wall and creates a larger source than if the lamp were aimed directly at your face.
This setting also softens the light a bit and distributes it evenly on your face for a flattering look.

B) Paper Lanterns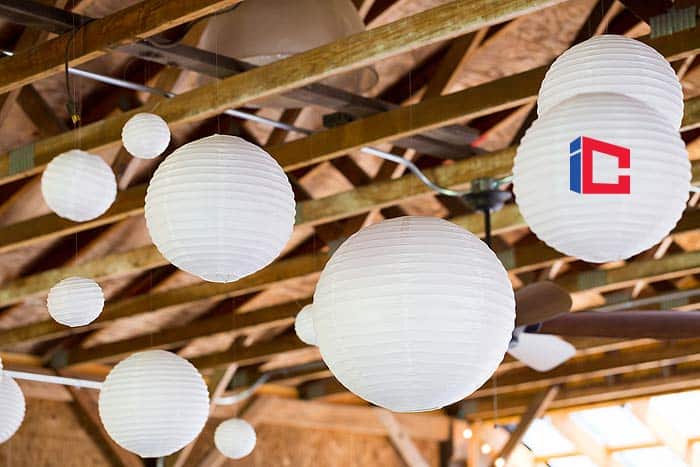 You may not have a desk lamp. If so, you can also swap a paper lantern for the overhead lamp that is currently in your work area for soft, diffused light.
Naturally, a paper lantern softens the light and makes you look beautiful even up closely.
If you don't have a ceiling light to hang a lantern, all you need to do is attach a regular lightbulb to a hanging wire, place the lantern on top of the lightbulb, and then hang it from your ceiling.

C) Ring Light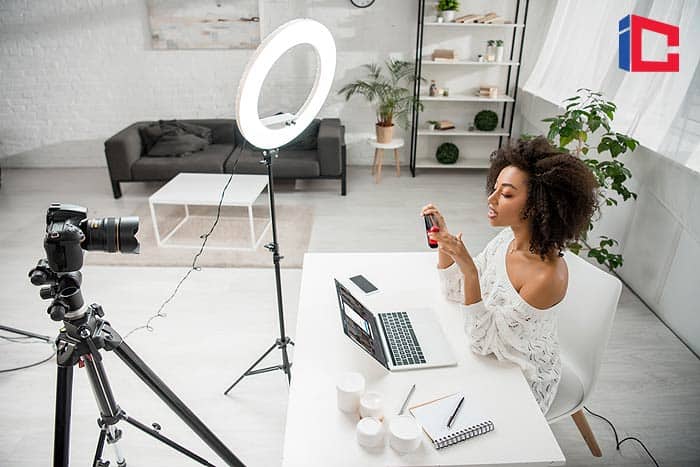 A ring light is a tool popularly associated with beauty videos and TikTok that can also be a great and affordable option so far. It has a high color rendering index (CRI).
The best ring light for Zoom calls on laptop has a 96 CRI rating and is dimmable, so it can be easily adjusted when the sun goes down.
The ring light is two-tone, which means you can set the color temperature from warm to cold, making it easier to combine it with bright daylight or traditional indoor lamp lighting.

D) LED Panel Light
If you are looking for a more professional option, we recommend the LED panel light.
When you are close to a blank wall, you can let the light bounce off the wall and get a pretty and flattering soft light.
The light consists of 290 LED pearls and has a 96 CRI rating and an adjustable brightness.
Since it is an RGB LED, you can adjust the light's tones to create different colors.

Why Choose the Best LED Lights for Video Conferencing?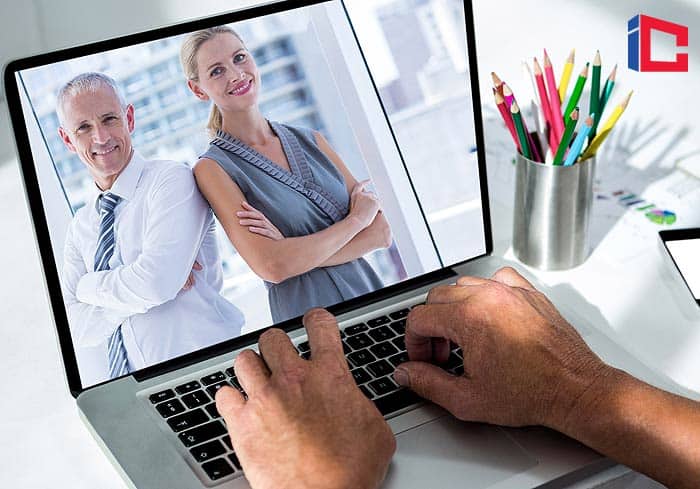 LED technology is the latest in lighting and offers several key advantages over incandescent lamps.
LED lights are smaller, more robust, have a longer lifespan, are more efficient, use much less power, and can operate at lower voltages.
All these features make them perfect ingredients for compact lamps for video conferencing. They are adjustable (both in color and brightness), bright. They can run on battery power for hours without generating a lot of heat.
Because they are relatively light, small, and powerful, they can easily be connected to your laptop.
They can alternatively be mounted on a table stand that takes up minimal desk space.

Does a Ring Light Make a Difference?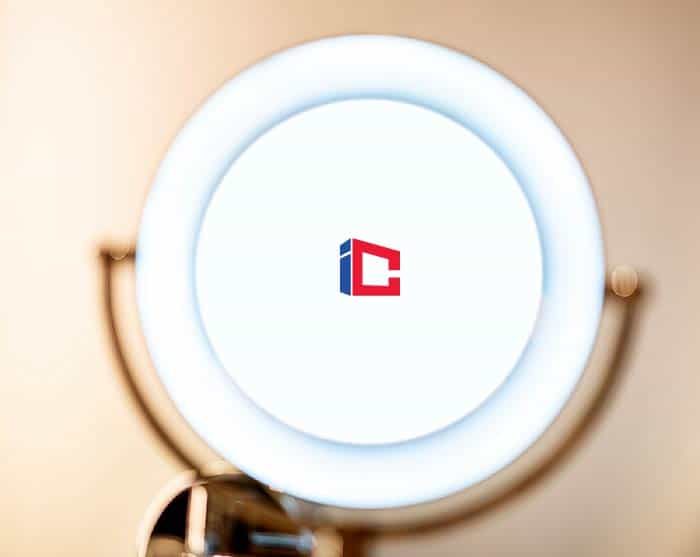 The primary function of a ring light is to give you light during a video call.
The best ring light for Zoom on laptop removes background shadows and can help ensure that there is enough light available, so your webcam is not pixelated.
It basically improves your video's overall quality with no glare or other annoying issues, so people can focus on what you are saying rather than your video output's quality.
Suggested Readings:

How do I Get Better Lighting for Video Conferencing?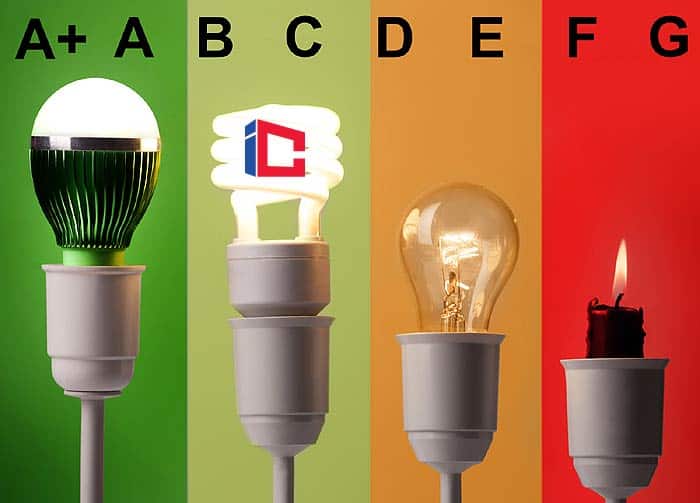 Is your workstation close to a window? If so, which way is the window pointing? Do you spend half the day in the shade?
Moving your workspace to a good light source can make all the difference during a video conferencing, whether you are sitting in a room with natural light or right under a window. However, whatever you do, don't sit outside the window; it will turn off the lights and darken your figure.
If your workspace is placed permanently enough in your room, regulating the natural light and relying on lighting in your room can avoid a confusing visual effect when you are on the phone.
If your room can be upgraded, you can always carry a desk on wheels so you can move around your house during the day and make sure you are seated in the best possible light.

Do Ring Lights Hurt your Eyes?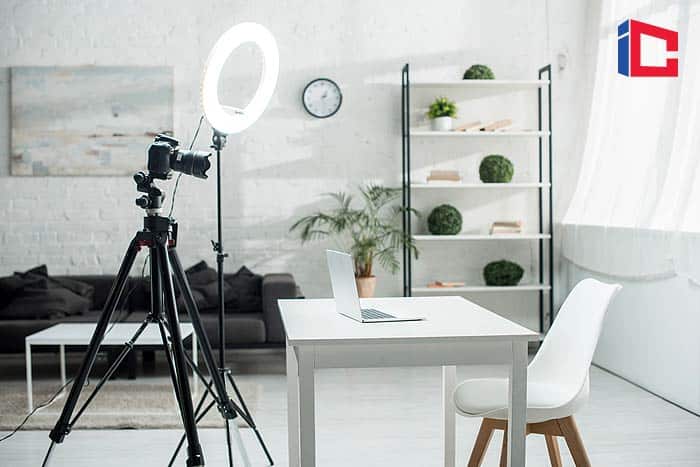 There's no evidence that ring lights can hurt the eyes. As a regular user of popular beauty tools, we can confirm that the rings' light is relatively safe for the eyes.
They're no different from other lights in your home. However, if the light causes any strain in your eyes, look away for some minutes before looking again.

Where Should the Light Be When Using A Laptop?
To properly illuminate yourself, the lights need to be placed just above and behind your laptop. Look for lighting that you can adjust. Placing this light on top of your laptop allows it to fully illuminate your camera's field of view, allowing it to provide a more uniform brightness.

What to Look for?
A) Size Matters
Wider lights create a softer light. So, when everything is equal, broader ring lights are better for your video conferencing. Standard sizes include are 12″, 14", and 18", and they all work well. The 12-inch option is best when all you want is a headshot. If you are on a budget, you can get an 18-inch model because it gives users more flexibility in use.

B) Dimmable
When your light is dimmable, you have more control over the amount of light you cast on your face. If there's no dimmer, the only way to adjust the light level is to move the light away from your face. The best laptop light for video conferencing should offer a wider dimming range.

C) Adjustable Color Temperature
Do you want a ring light that allows you to adjust the color temperature? In this case, look for a laptop light with this feature.

D) High CRI (Color Rendering Index)
The higher the color rendering index rating of your laptop light, the more vivid and natural the colors appear. When shopping for the best laptop light for video conferencing, look for CRI values ​​of 90 to 96. If the CRI value is not mentioned in the listing, it may be because the luminaires use inferior LEDs or lamps.

E) Power Options
Having energy options can be good for you. If your device uses rechargeable batteries, that is one less cord to trip over, or your device can be taken out safely when you are on the go.

Best Laptop Light for Video Conferencing
Here are the top 6 best laptop light for video conferencing on the market place:
1. XOM-SHOT Selfie Ring Light
The XOM-SHOT Selfie Ring Light is an affordable kit that comes with a dimmable ring light with 3 colors, an adjustable tripod, and a wireless remote.
With its adjustable brightness, this best ring light for video conferencing offers enough light to brighten up your skin during video conferencing.
Additionally, the 120 degrees beam angle of this best ring light for laptop video conferencing eliminates all unflattering shadows. The rotatable ring light platform means you can adjust the ring light easily to any angle you want.
You can also adjust the height from 17.5 to 54 inches to meet your requirement.
Just set the tripod on the floor or your desk, and you are ready to make video calls with the XOM-SHOT Selfie Ring Light.
Pros
Three color lighting modes.
11 adjustable brightness levels.
Sturdy tripod stand
Longer cable for easier and farther connection.
Cons
No instructions on how to set it up.

2. Lume Cube Broadcast Lighting Kit
The Lume Cube Broadcast Lighting Kit is a rechargeable and powerful laptop light similar in size to the GoPro.
Not only can it deliver a large amount of light for its size, but it is water-resistant to 100 feet.
Additionally, this unit can be controlled from the phone app of the company. This Lume cube video conference lighting kit contains the two-tone GO LED lighting with 112 LED lights.
This best light for Zoom meetings is enough to light up video conferencing or streaming sessions, even if the panel lighting is only a mobile phone size.
The front light lens is matte to improve the soft light capabilities of the device. If you didn't already know, a soft light would help soften shadows and hide blemishes.
This video conference lighting for remote working makes it a desirable feature for anyone concerned about how they appear on video calls.
Pros
Long-life rechargeable battery
Can be powered through the USB-C port.
Adjustable brightness
Various mounting options
Adjustable color temperature
Compact configuration
Cons
More expensive than other options.
Check Price on Amazon

3. HumanCentric Video Conferencing Light
The HumanCentric Video Conferencing Light has a well-designed stand that hangs over the edge of the laptop and is supported by leaning against the screen's back.
The video conferencing light is adjustable to offer you the best angle for lighting during video calls.
You can adjust the color temperature and brightness to get the perfect lighting for your skin tone and wherever you are working.
Not only are the controls intuitive, but they are also easy to use. The light panel can be mounted on a webcam stand and is easy to set up and take down, so you don't have to worry about the light falling.
This laptop light kit comes with a preinstalled diffuser that offers a soft light for a natural appearance and glows.
Pros
Adjustable light preferences
Easy to mount and takedown.
Soft light offers a natural glow.
Cons
The monitor clip is a bit loose.
Check Price on Amazon

4. Taotuo Store Video Conferencing Lighting Kit
The Taotuo Store Video Conferencing Lighting Kit offers users 360 degrees rotation ball head that allows you to adjust the light angle, offering proper position lighting.
Thanks to its adjustable brightness and color temperature, you can control your lighting from 1% to 100% to get the ideal brightness for your setup.
You can adjust it from warm light to a cool light to get the perfect skin tone while also matching your environment.
The built-in 2, 000mAh battery offers many hours of illumination.
The Taotuo Store Video Conferencing Lighting Kit has a built-in frosted lens that offers users the flexibility to soften the light to get a professional glow.
Pros
Portable design
Adjustable brightness and color temperature.
Long battery life
Adjustable ball head
Cons
The suction cup does not hold up well.
Check Price on Amazon

5. USKEYVISION Video Zoom Light Kit
The USKEYVISION Video Zoom Light Kit comes with a suction cup and two pieces of stickers that allows you to quickly mount it on your laptop.
With an adjustable color temperature and brightness, you can control your video lightning to match your scenarios and get your perfect skin tones.
It comes with an integrated frosted lens that offers you the flexibility to soften your light to get a professional glow.
You can also plug the light into the laptop's USB port for extended video broadcasting.
The USKEYVISION Video Zoom Light Kit can be used on any laptop or flat surface desktop.
Pros
Easy to mount
Different light settings for a perfect skin tone.
The frosted lens softens your light for a natural glow.
Cons
The battery could last longer.
Check Price on Amazon

6. Fansrock Video Conference Lighting
The Fansrock Video Conference Lighting is light in weight, small in size, and easy to carry when you are on the go.
Compared to the unstable suction cup, this unit is equipped with a small clip that only needs to be clamped to the edge of your laptop screen, which is quite solid won't loosen off.
The video conference light is adjustable and easy to use to offer the perfect brightness for any usage environment.
This unit makes supplementary lighting and not dazzling to protect your eyes thanks to the soft light board.
With a built-in rechargeable battery, you can use the light for up to 20 hours, depending on the brightness.
The angle adjustment allows you to adjust the light up to 180 degrees, offering proper position lighting.
Pros
Sturdy clip
Three light modes
Impressive battery life
Portable and flexible
Cons
Gets hot at 100 percent brightness.
Check Price on Amazon

Sale
Top-Rated Laptop Light For Video Conferencing
Our Pick
Our pick for the best laptop light for video conferencing is the Lume Cube Broadcast Lighting Kit.
This unit will flatter your next video conferencing, helping you look your best.
It is compatible with laptops and desktops.
This compact LED light offers soft, professional-quality lighting with adjustable controls.
Its intuitive LCD screen gives you all the information you require, including battery life and variable color temperature.
Regardless of what kind of requirements you have for your laptop light, there is likely an option on our list that's perfect for you.
Also, they are very versatile – if you are not using them for video conferencing, they can be used for taking pictures, live streaming, or just as a reading light.
The best laptop light for video conferencing is very adaptable and gives you dozens of ways to brighten any room.

Key References
"Color Rendering Index – What Is CRI? | Lighting CRI Explained at Lumens.com". Accessed February 10, 2021. Link.
"Are LED Lights Damaging Your Retina? – Health Essentials from Cleveland Clinic". Accessed February 10, 2021. Link.