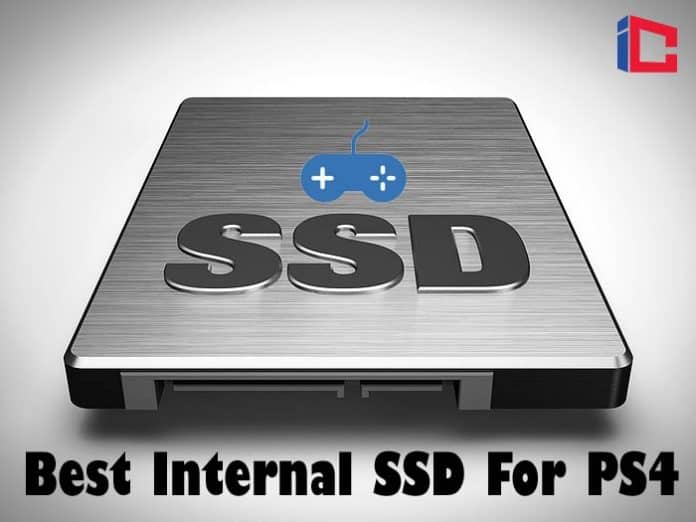 Despite the arrival of the Play Station 5 (PS5) with its great features and exceptional performance, many gamers still use the PS4. They are not considering upgrading to the fifth generation any sooner, especially if they've already upgraded their internal hard drive to an SSD (Solid State Drive).
Sale
Best Internal SSD For PS4
Our Pick
The Western Digital 2TB WD Blue 3D NAND Internal PC SSD is the best bang for the buck, making it our recommendation for the best internal SSD for PS4.It is one of the fastest SATA solid-state drives you can buy and offers a great combination of capacity, performance, price, and endurance.
We ♥ honesty! Info Cellar earns a commission through the following hand-picked links at no extra cost to you.
In fact, the PS4 remains an excellent game console. With a simple tweak like upgrading the PS4's internal HDD (Hard Disk Drive) to a more reliable and faster option, you can save money and wait some time before deciding to purchase the PS5.
Best Internal SSD For PS4 – Comparison Table

Is it Worth Putting an SSD in a PS4?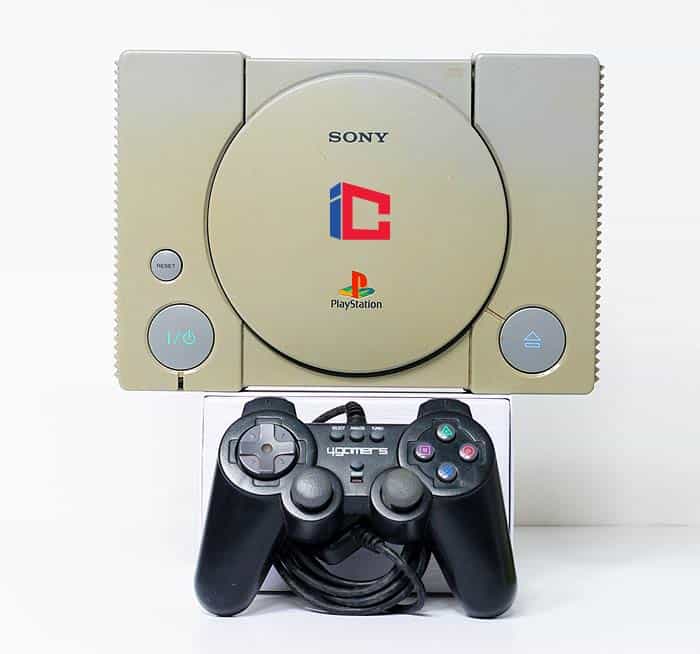 By upgrading your PS4's hard drive to SSD, you no longer have to worry about storage errors caused by the stock HDD.
It improves gaming on PS4 and offers you additional security for your data, thanks to the solid reliability of the SSD.
It also loads your games, applications, and operating system significantly faster.
Imagine if it takes about one minute to load a game with HDD; it only takes about 30 seconds with an SSD.
Suggested Reading:

Benefits of Using Internal SSD for PS4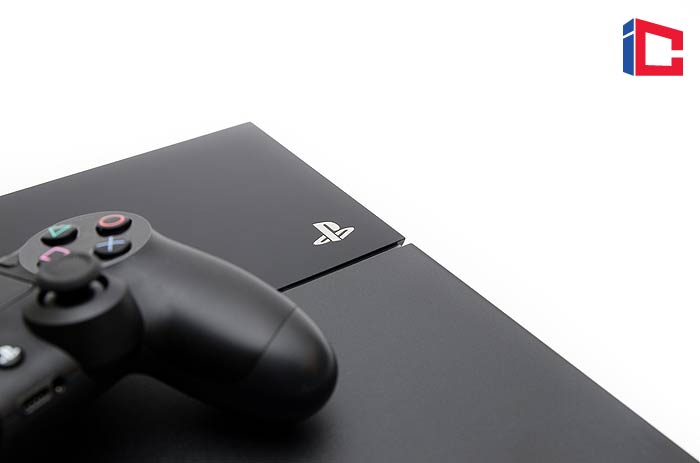 SSDs offer several important advantages for PS4.
Solid reliability that can last for many years without fail. SSDs are very reliable because they can last too long (5+ years) without a single failure. This is a significant benefit that attracts serious gamers who are overly concerned about their data after a sudden outage. On the other hand, however, you should be aware that a very low failure rate does not mean that failure is impossible. It just means that it is infrequent.
Huge speed improvement of up to 60% compared to PS4 stock hard drive. It's pretty impressive. The PS4 operating system loads remarkably faster, apps and games take much less time to load, and the data transfer between the external storage device and SSD is much higher, particularly if you have an external SSD.
SSDs offer a smoother online gaming experience. When other gamers have SSDs in their game consoles, everyone can benefit from a smoother and improved online gaming experience. Otherwise, this problem is unlikely to be remembered if one player still has the stock HDD.
SSDs offer up to 4TB of storage that fits perfectly in the PS4 drive cage. You can only upgrade the PS4's internal storage to 2TB with a standard hard drive.

Can I Replace the PS4 Hard Drive with SSD?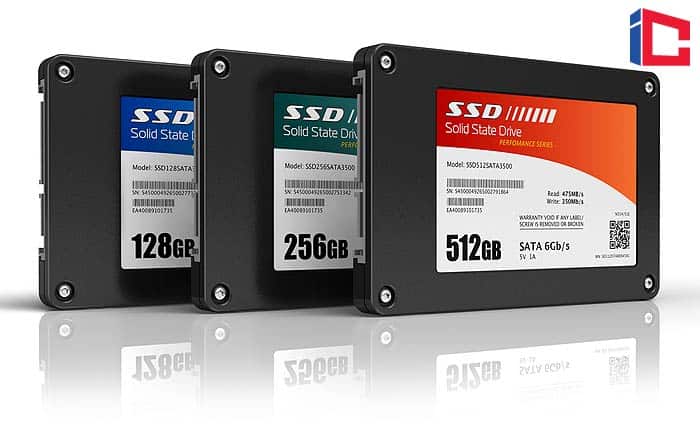 Once you have decided to replace your PS4's hard drive with an SSD, be sure to check out the following content on how to save game data and replace the hard drive.
Here is a tutorial on how to save game data and replace your PS4 HDD:
Step One: Prepare a storage drive large enough to hold all the original PS4 hard drive contents. Then connect the player to your computer.
Step Two: Format the partition on your drive to the exFAT or FAT 32 file system so that PS4 can recognize it.
Step Three: Connect the formatted storage drive to the PS4 console and then back up your entire internal PS4 HDD with all games, applications, themes, captures, and saved data.

On the PS4 home screen, go to Settings > System > Backup & Restore.
Choose Backup PS4.
Confirm the data you want to back up, then click Next. If you uncheck Apps at this step, you will have to reinstall or download them later.
Click the Backup button. Then the PS4 will restart, and the backup process will end.

Step Four: Unplug the drive, shut down the PS4, and remove the HDD cover. Then replace the old HDD with the new SSD.
Step Five: Install the PS4's system software on the new internal HDD. To do this, you need to download the PS4 system software to a flash drive and then select Safe Mode to initiate the PS4 SSD. After that, plug in the memory stick and update the PS4 system.
Step Six: Recover data from the drive containing the backed-up data. To do this, you need to connect the backup drive to your PS4 and go to Backup & Restore to select the Restore PS4 option. Now select the backup file to restore.
Suggested Reading:

Does SSD Increase FPS?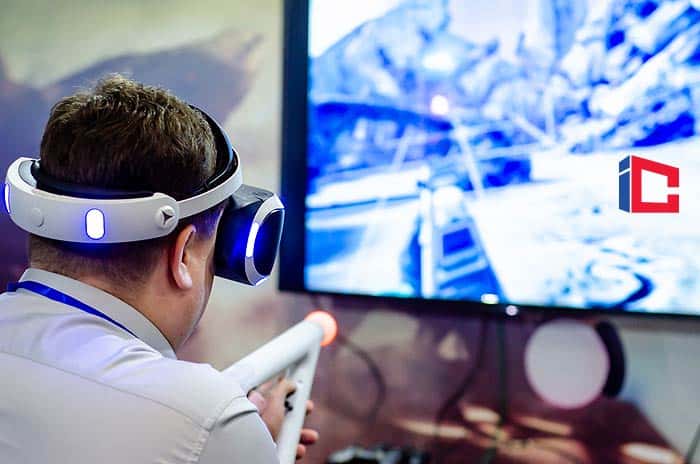 FPS stands for Frames Per Second. While the increased loading screen speed is evident for an SSD, the other side of the coin is just as important.
In some games, everything you need to see will load on your screen simultaneously during one of these loading screens. Then you don't need to worry about the game trying to find something else on your SSD while you are playing. However, for other games, data must be loaded during operation.
Two of these games are Microsoft Flight Simulator (MSFS) and Star Citizen (SC), some of the biggest games (in size) out there. There is so much to see in these games that even if you were using an SSD, it would take a long time to load them all at once. Instead, games like this load data like landmarks and buildings in MSFS or planets and ships in SC. As it hovers in the sky, the game extracts data from your storage drive to fill the world you need to see. If your storage drive is not fast enough or outdated in games like this, a "hitch" may occur. When this happens, your game will crash at random intervals, so all of this new data may take as long as it needs to load.
Hitch can show up at such a low FPS as it might seem like you're blowing 10 FPS while the game has issues loading. However, unlike most FPS issues, this deficiency is not found in your graphics card. Instead, there is a problem with the storage drive.
If you are playing a big game like Star Citizen or Flight Simulator, you might need a fast SSD to avoid issues.

How to Format Internal SSD for PS4?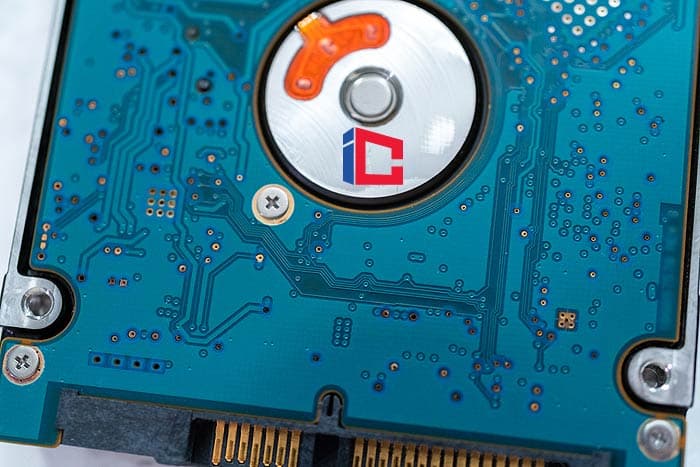 There are two (2) ways to format the internal hard drive of the PS4.In either case, you will inevitably have to remove the standard hard drive from the drive case and connect it to your computer. These two options are:
Place the PS4 HDD in an external USB hard drive cage and connect it to a computer using a USB connection. Once your PC recognizes the drive and automatically installs the necessary driver files, you can format it like any external HDD.
If you have an unused/free data cable and an extra power cable, you can connect the PS4 hard drive directly to your computer's motherboard. However, this requires you to shut down your computer during this process.
After that, the system will recognize the storage drive, and you can format it just like you would with an internal hard drive.

Can I Use the External and Internal Hard Drive at the Same Time on my PS4?
As long as it is formatted for use on PS4, this shouldn't be a problem. In general, the system doesn't need to access both the external and internal hard drive simultaneously. Still, you can load your game in internally saved games, and access saved games on external drives. So you should be able to do this in reverse order as well.

How to Dispose of the Old PS4 Hard Drive?
How do you dispose of the old PS4 hard drive after upgrading it to SSD? You can use it as an external storage device to back up your PC. The problem is that the PS4 is using a format that Windows does not recognize.
When you plug the old internal PS4 drive into the computer and open Disk Management, the PS4 drive shows weird partitions. If this issue is not resolved, the drive will not appear in Windows Explorer, and you will not be able to use it.
To solve this issue, you can use MiniTool Partition Assistant. See the following steps:
Step One: Download MiniTool Partition Wizard for free. Launch it and go to its main GUI. Then right-click on the PS4 drive and select the Erase All Partitions option.
Step Two: Right-click on the unallocated space and select Create. Then follow the wizard to create a new partition.
Step Three: Click the Apply button to implement the above pending operations.
Now Windows can recognize the old PS4 HDD and use it to save important data.

What to Look for?
A) Capacity
The minimum SSD size we would recommend for PS4 is 250GB, as that gives you plenty of room for some great games and other programs that you might need.
However, if you plan to install many games at once, we recommend increasing it to about 500GB.
The last thing you want to do is purchase an SSD and then upgrade it soon after. So, try to use an SSD with as much storage space as your wallet allows.
In the long run, it really pays to buy as much as you can afford.

B) SSD Form Factors: 2.5-inch Drives vs. M.2 Drives
Solid-state drives come in many sizes and shapes, but the two (2) most common types include 2.5-inch drives and M.2 drives.
Each has its advantages: rubber-shaped M.2 drives plug directly into your PS4's motherboard, and some types are typically faster than 2.5-inch drives.
The rectangular 2.5-inch drives which fit into a PS4 like a traditional storage drive tend to be cheaper.
So, which should you choose? It depends on your budget size, performance needs, and building parameters.

C) SSD Speed: NVMe vs. SATA
Basically, when you refer to an SSD as an NVMe (Non-Volatile Memory Express) or SATA (Serial ATA) drive, you hear an abbreviation for the speed range users can expect from the drive.
SSDs differ in the digital interface used to transfer data. Some continue to use SATA, while newer options use NVMe over PCIe (PCI Express).
SATA is older, and it's no surprise that SATA drives are slower than the NVMe variant. The interface limits the speed of data transfer to and from an SSD. Still, SATA models are a significant improvement over an HDD.
Their average sequential speeds are up to 500MB/s, which is 3 to 6 times faster than a hard drive.

D) NAND (Flash Memory) Types
Interface types act as the primary speed indicator on a solid-state drive. Still, the specific variant of NAND used in SSDs and the inclusion of dynamic RAM cache (DRAM) also play a role. However, a thorough analysis of these aspects is unnecessary for most people.
The most important thing is the performance of the drive-in various types of file transfers. The NAND memory types include the following:
Single Level Cell (SLC) – SLC is the fastest NAND flash (to date) and has up to 90, 000 to 100, 000 Read/Write (R/W) cycles before it fails. There is just one bit per cell.
Triple-Level Cell (TLC) – A TLC has the fewest R/W cycles, between 3000 and 5000 cycles, before failing. Also, TLC is the slowest of the ones mentioned here. There are three bits per cell.
Multi-Level Cells (MLC) – MLC has an average speed and can withstand 8, 000 to 10, 000 R/W cycles before failing. They have two bits per cell.
enterprise Multi-Level Cells (eMLC) – eMLCs are designed for use in data servers, so they cost more than MLCs and have between 20, 000 and 30, 000 R/W cycles before they fail. eMLCs have two bits per cell as well.

Best Internal SSD for PS4
Here are the top 6 best internal SSD for PS4 on the market today:
1. SanDisk – SDSSDH3-1TOO-G25 1TB Internal SSD
The SanDisk – SDSSDH3-1TOO-G25 1TB Internal SSD was developed especially for gamers on the go.
It's incredibly compact in shape, allowing you to slip it into your backpack or pocket when you take your game library to a friend's house or on vacation.
The metal plate on the chassis makes the device look superb and sturdy and protects it from accidental damage.
This slimmed-down SATA drive offers real-world performance similar to the Samsung 860 QVO at a significantly lower price.
It has a capacity of 1TB, which means you can store up to 25 games before you have to think about freeing up space.
You don't have to wait for games to load, thanks to the data transfer speeds of up to 560MB/s. This unit is plug-and-play for PS4 and PS4 Pro, so you don't have to worry about compatibility.
Its drive is optimized for games and gives you good in-game load times, and more efficient data recovery for faster game and app start times.
Pros
Compact design
Fast data transfer
Long-lasting and efficient power consumption.
Compatible with PS4 or PS4 Pro.
Cons
No data recovery service.
Check Price on Amazon

2. LEVEN SSD 2TB 3D NAND DC SATAIII Internal SSD
If you are looking for the best-protected SSD to keep the drive safe, SanDisk Extreme Portable is for you.
It can withstand all types of accidents and is the perfect candidate for those who are accident-prone or prefer to have more confidence that their equipment is protected.
This SSD for PS4 Slim is not only robust but also dust and water-resistant and has an impact-resistant core for increased durability.
It works great, too – its read speeds can be a challenge for Samsung's 860 QVO. It is small enough to tuck away behind your PS4 console yet sleek enough to remain open to view.
The LEVEN SSD is strong enough and undoubtedly reliable enough to be one of the best internal SSD for PS4 out there.
Pros
Impact/weather/crush resistance
Offers fast game load times.
Up to 2TB storage drive.
Cons
Transfer speeds slow under load.
Check Price on Amazon

3. Seagate FireCuda 1TB Solid State Hybrid Drive
The Seagate FireCuda Hybrid Drive is your best choice for storage expansion if you want to conveniently upgrade your PS4 and swap out your hard drive.
It uses a combination of physical hard drives and advanced flash storage to give you the reliability and speed of a solid-state drive and the capacity of a conventional hard disk drive.
With the 1TB model, you can store more than 40 games. So, you can install your entire library of indie and triple-A titles and download digital copies of future games without running out of space.
This internal SSD for PS4 uses adaptive memory and tiered caching technologies to reduce loading times for your favorite games.
With data transfer speeds of about 140MB/s, you can quickly move your entire library to the new storage drive and play virtually lag-free games.
Pros
A hybrid storage drive offers reliability.
Easy to install
Designed for gaming
Cons
The data recovery plan costs more.
Check Price on Amazon

4. Crucial BX500 2TB 3D NAND SATA Internal SSD
The Crucial BX500 2TB SSD gives you enough storage space to store your entire game library.
The improved flash storage system and 3D NAND technology enable extremely fast read and write speeds of about 560 MB/s and 510 MB/s, respectively.
This means you don't have to wait hours to migrate your games, and your games load much faster.
With built-in immunity to power outages, you no longer have to worry about losing your game library if your PS4 dies or your home loses power in the middle of a game.
It also has 256-bit AES encryption to protect your data. The BX500 comes with comprehensive instructions to set up the drive easier for gamers of different skill levels.
Pros
Offers improved overall system responsiveness.
Fast read and write speeds.
Data encryption and power failure immunity.
Cons
No data recovery service available.
Check Price on Amazon

5. Western Digital WD Blue 3D NAND Internal PC SSD
Gaming can be a costly hobby, and purchasing additional storage for your PS4 can significantly cost.
The Western Digital 2TB WD Blue 3D NAND Internal PC SSD is an excellent option for even the most cost-conscious gamer.
With this unit, you can add up to 4TB of storage to your PS4's storage without breaking your bank account too much.
The drive frame is made of aluminum parts to prevent corrosion damage and provide strength while remaining light.
The read head uses WD's no-touch architecture to drastically reduce wear and tear by never physically touching the drive.
This unit provides slightly better transfer speeds than the Samsung 860 QVO, with reading speeds of up to 560MB/s and write speeds of 530MB/s.
Using Western Digital's Data LifeGuard algorithm, the drive monitors its status and health to alert you automatically to problems.
With WD IntelliSeek, the drive optimizes hard drive speed automatically for more efficient operation and power consumption.
Pros
Non-touch technology reduces wear and tear.
Efficient data transfer and power consumption.
Crafted from aluminum parts to prevent corrosion.
Cons
It lacks support for hardware encryption.
Check Price on Amazon

6. Samsung 860 QVO Solid State Drive
The Samsung 860 QVO is an excellent option if you want to add an SSD to your PS4 storage. It's optimized for 4K graphics and video, so you can load the latest titles faster than conventional hard drives.
It is 265-bit AES encrypted to protect your games and personal data from unauthorized misuse and access.
With a lifespan of 1.5 million hours and no moving parts, you don't have to worry about slowdowns or mechanical failures for the life of the drive.
It has read and write speeds of up to 550 MB/s and 520MB/s, respectively, allowing you to quickly transfer games from the console's primary storage drive to SSD or play games with almost no lag.
With storage capacities ranging from just 250GB to an impressive 4TB, you can choose the size best suits your future storage needs and game library.
Pros
Integrated encryption
Optimized for 4K games.
Fast read/write speeds
Cons
SATA III limits potential.
Check Price on Amazon

Sale
Top-Rated Internal SSD For PS4
Our Pick
The Western Digital WD Blue 3D NAND Internal PC SSD offers 3 to 4 times the performance of older solid-state drives using the SATA interface.
It's fast enough to boot your PS4 and run all your games quickly, thanks to the read and write speeds of 560MB/s and 530MB/s, respectively.
It is equipped with helpful monitoring software and a utility to copy files from old drives.
Upgrading from PS4 hard drive to SSD is a trend among enthusiasts today, especially after the prices of SSDs have dropped dramatically.
So, if you are really interested in improving the performance of your PS4, there is no other option but to go for an SSD. Just choose the correct PS4 compatible SSD, and you will be fine.

Key References