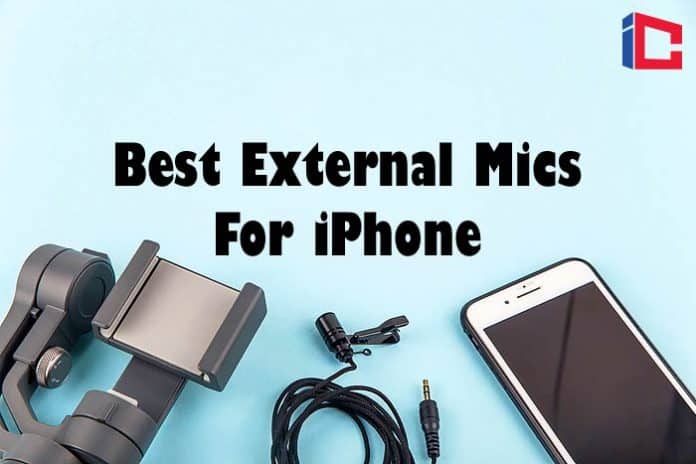 iPhones are remarkably powerful content creation tools. With built-in cameras capable of taking professional-quality photos and videos, powerful processors, as well as endless creative applications available at the push of a button, most people have everything they need to get super-high-quality content right out of the box.
Best External Mics For iPhone
Our Pick
For the price, it's hard to beat the BOYA BY-M2D Dual Lavalier Microphone, considered the top pick for the best external mics for iPhones currently available. The microphones themselves are Omni-directional and give talents some leeway in terms of placement.
We ♥ honesty! Info Cellar earns a commission through the following hand-picked links at no extra cost to you.
What iPhones don't do particularly well is recording audio. They just can't record high-quality sound. Fortunately, there is a simple solution.
The best way to dramatically improve the audio quality of your iPhone content is to use the best external mic for iPhone. That doesn't mean you have to carry tons of recording gear, too. There are plenty of compact microphones on the market range that delivers a professional-quality sound and can be connected directly to your phone. There is an external mic for you, whether for vlogging, making movies, podcasting, or recording music.
Best External Mics For Iphone – Comparison Table

What are the Problems with the Built-In Microphone in iPhones?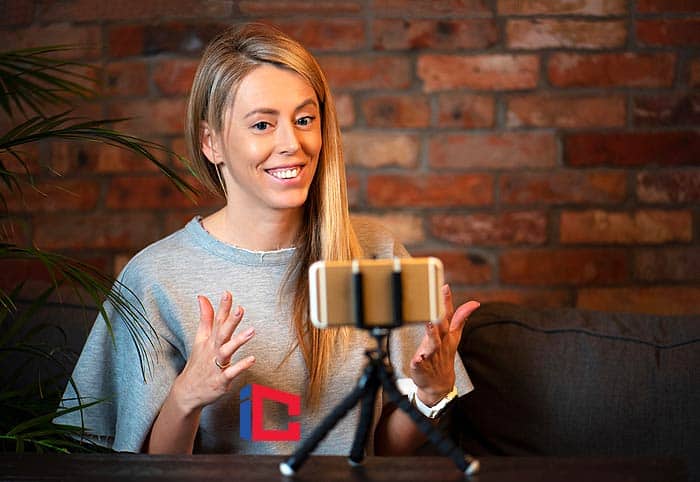 The default microphone on newer iPhones is known as the 4 MEMS microphones. Essentially, a MEMS microphone is a microprocessor or chip.
It is a circuit board that picks up the sound waves from the user's voice. MEMS are ideal for face time or phone calls.
However, if you want to deliver studio-quality sound, you need to add a bit of old-fashioned technology in the form of a proper condenser microphone. Why? Simply put, a condenser microphone picks up a wider range of audio frequencies. It picks up richer sound at all levels of the audio spectrum.
Suggested Reading:

Can You Use an External Mic on iPhone?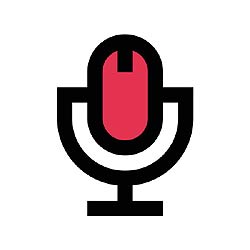 Yes, an external microphone can be connected to virtually any iPhone. Before the iPhone 7 was released, the headphone jack could connect a microphone to a 3.5mm TRRS jack. The iPhone 5 can connect a microphone with a Lightning connector or adapter to the Lightning jack on the iPhone. When choosing an external mic for your iPhone, there are two options. You can use a plug-n-play compatible iOS Microphone that connects directly to your iPhone using a Lightning to USB cable. One end goes to the USB mic, while the other goes to the Lightning connector.

How to use external mic on iPhone?
Depending on your iOS device, you have an option or two to connect an external microphone to your iPhone.
If you have an older iPhone (iPhone 5 – iPhone SE), you can use the headphone jack or the lightning jack for audio input.
From iPhone 7 upwards, you can only use the lightning jack as an audio input.
Whether you have a mic with a TRRS connector, 3.5mm TRS, or Lightning connector, you should be able to plug it into any iPhone. You will need one or more adapters and probably an extension cord.
Suggested Reading:

3.5mm TRS Jack Microphone
Connecting to the Headphone jack: If you're plugging a TRS mic into the headphone jack on the iPhone, you must plug the mic jack into a TRS to TRRS adapter and then plug it into the headphone jack on the iPhone.
Connect to the Lightning Socket: If you're connecting a TRS mic to the iPhone's Lightning port, plug the microphone port into a TRS to TRRS adapter, and then connect that adapter to a Lightning to headphone jack adapter. Then you can plug it into the Lightning connector of the iPhone.

Microphone with 3.5mm TRRS connector
Connecting to the Headphone Jack: If you're plugging a TRRS mic into the iPhone headphone jack, no adapter is required. You can connect the microphone connector directly into the iPhone headphone jack.
Connecting to the Lightning Socket: When you connect a TRS mic to your iPhone's Lightning jack, connect the microphone plug to an adapter for the Lightning 3.5mm headphone jack before plugging the adapter into the lightning jack.

How Do I Use an External Mic with Garageband on iPhone?
Audio Recorder lets you record your voice, instrument, or other sounds with your iPhone's Microphone and play it back in GarageBand. Also, you can record sounds using an external mic connected to your iPhone.
The Audio Recorder has two controls that you can use to change the sound. The fun view allows you to quickly change the tone of your recording. In contrast, the studio view offers you more options to improve your recording. Follow the steps below to record a sound
Click the Record button on the control bar.
Sing, play, or make sounds into the Microphone.
When you're done, press the play button on the control bar to stop recording. Press the play button again to listen to your recording.

How Do I Change the Audio Output on my iPhone?
Swipe down from the upper right corner of your screen to open Control Center, touch and hold the music controls to open them, then touch the "circled triangle" in the top corner of the controls to display it on the Audio output menu.
All currently accessible and recognized audio output devices are listed there. Tap one of them to redirect the audio to it.

Is a Wired Microphone Better for iPhone or Wireless?
With a wired mic, you get what you input to it. A good quality microphone that works well with your voice is the best way to get sound quality.
With wireless devices, the choice of microphone capsules is often limited, so you can only experiment with different microphones to find the best match.
Wireless microphone for iPhone uses compression to compress the dynamic range to a small frequency allocation.
Although this processing is less noticeable in more expensive wireless systems, there can be a noticeable difference between voices and instruments in a wireless setup.
The new professional wireless mics for iPhones can handle the full dynamic range like wired mics.

Can I use USB microphones with iPhones?
Do you have a USB microphone and want to use it with your iPhone to record podcasts or voiceovers? Using a microphone with an iPhone sounds simple enough, but it can get confusing at times. So, here is a quick guide on how to connect micro USB to your iPhone.
Connect your mic's USB port to a Lightning to USB adapter.
Now connect this adapter to your iPhone.
Open a compatible application that supports recording from external microphones.
Confirm this connection when prompted.
Reference: "How to Connect an External Microphone to your iOS Device – Digital Inspiration". Accessed April 21, 2021. Link.

What to Look for?
A) Form Factor
The form factor considerably influences the portability of an external mic. The best external mics for iPhone have a compact form factor, so it fits easily in your pocket. A bulky external mic is difficult to carry. Be aware, however, that feature-rich microphones don't always come small.

B) Purpose
Before you invest in an external mic for your iPhone, you need to determine its purpose. Do you need it for interviews, vlogs, or just acoustic instruments and vocals? While most external mics are relatively good at everything, many only shine in some areas. For this reason, it is essential to remember why you are buying an external mic before you buy it.

C) Polar Pattern
The polar pattern refers to the shape of the Microphone's sensitivity field. Simply put, it means the directions from where the Microphone will accept or ignore incoming sounds. For example, an omnidirectional mic picks up sound from all directions. A two-way microphone responds to sounds from the west and east. A unidirectional mic picks up sound from only one direction. While they all have their pros and cons, unidirectional mics are desirable because they direct incoming sound to the mic from a specific direction rather than from all sides.

D) Frequency Response
This considerably depends on your intended use for buying an external mic. Frequency response can be referred to as the range of frequencies that a microphone can pick up. An external mic with a frequency of 80 Hz to 15 kHz is ideal for vocals recording. However, for recording something that needs more bass, a frequency of 30Hz to 40Hz is considered ideal.

E) Features
As with all electronic devices, some microphones come with more functionality than others. Some cool features to consider when choosing an external mic for your iPhone are connectivity options, noise cancellation technology, adjustability, microphone gain control, stereo sound, and low latency.

Best External Mics for iPhone
Here are the top 6 best external mics for iPhone on the market today:
1. EACHSHOT Microphone for iPhone Review
While your iPhone's standard Microphone is great for basic tasks, it may not be suitable if you are looking for top-notch performance.
The EACHSHOT Microphone for iPhone has been developed to take your iPhone's recording performance to a new level.
This External microphone for iPhone is cleverly designed for journalists, vloggers, travelers, and photographers who are passionate about smartphones.
It will give you the best indoor and outdoor shooting experience. The best thing about this device is that it is compatible with all iOS devices.
It is equipped with a universal bracket with superior interference shielding.
Best of all, this device covers a wide range of frequencies and suppresses unwanted background noise for exceptional voice quality.
Pros
Offers clean and clear sound.
Features a sturdy construction for repeated use.
Comes at an affordable price.
Wide compatibility with most iPhones.
Cons
Mic quality drops 5 feet from the subject.
Check Price on Amazon

2. Iliensa Microphone for iPhone Review
With plug-and-play features, this Microphone is hard to beat in terms of size and comfort. It is a cardioid mic with a strong focus on front-facing orientation.
This means that this Microphone picks up more of what is in front of it directly and less of what is peripheral around it.
There is a 3.5mm headphone jack that allows direct audio control on the back of the mic.
Also, it allows users to record at a frequency of 44.1 kHz and 48 kHz, making it suitable for high-end professional uses and applications.
This external microphone for iPad recording comes with a professional-grade clip and windshield cover that prevents bumps and crackles sounds when shooting in windy environments that will help users protect the integrity of their audio recording.
Pros
Features a front-facing orientation for convenience.
Comes with a 3.5mm headphone jack that allows for direct audio control.
Delivers high-quality audio
The professional-grade clip and windshield cover prevents bumps and crackles.
Cons
The cords are not extendable.
Check Price on Amazon

3. Movo iLav-Duo Dual Lavalier Clip-on Microphone Review
The Movo iLav-DUO Dual Microphone is a lightweight clip-on lavalier microphone with a 3.5mm Lightning adapter that can be connected directly to your iPhone.
The battery-free design eliminates the need to worry about bulky batteries, and storage and transportation are a breeze.
Thanks to the dual-head format, interviews and podcasts are a cinch. This allows microphones to be installed on both speakers devoid of the clutter of batteries or separate cables.
The electret condenser capsule of the iLav DUO records broadcast-quality audio resolution without latency with a frequency response of 50 to 20 kHz.
The iLav-DUO is the perfect double lavalier microphone for superior and discreet audio recording that fits in your pocket.
Pros
The dual-head design makes it perfect for podcasts and interviews.
The battery-free design makes transportation a breeze.
Delivers broadcast-quality audio devoid of latency.
Comes in a pocket-friendly design.
Cons
Both microphones are hardwired, so you will always find the two connected.
Check Price on Amazon

4. Movo Edge-DI-Duo Wireless Lavalier for iPhone Review
The Movo EDGE-DI-DUO was developed for videographers, mobile journalists, and vloggers.
It is a compact digital wireless system with two mics and a single receiver. It is easy to use via plug-and-play and offers a convenient solution for recording dialogues, interviews, and speeches where two people speak directly on an iPhone simultaneously.
The ultralight EDGE-DI-DUO comprises two compact pocket transmitters, each with its clip-on Microphone.
The microphones feature an Omni-directional pickup pattern that delivers consistent vocal pickup even when the talent's head is moved away from the mic.
The EDGE-DI-DUO provides reliable transmission with clear sound from up to 200 feet away.
The transmitters run on two AAA batteries, while the receiver runs on your phone. A carrying case is provided for the safe storage and transportation of your system.
Pros
Records distortion-free and crystal-clear audio.
Intuitive controls make it convenient to use.
Omni-directional polar pattern
Versatile user-interface
Cons
Higher price than other external mics.
Check Price on Amazon

5. BOYA BY-M2D Dual Lavalier Microphone Review
Two people, one iPhone, clear sound, no problem – the BOYA BY-M2D is a dual-lavalier microphone system that allows you to connect two participants to the Microphone for interviews or podcasts in front of your iPhone's camera.
Both capsules are connected to a single Lightning cable and offer enough space to conveniently position talents in front of the camera.
The microphones themselves are Omni-directional and give talents some leeway in terms of placement. Included are a carrying case, two foam windscreens, two lavalier clips, and a Lightning adapter cable.
The 19.7-foot cable offers generous space for two people in front of the camera. The included foam windscreens ensure that you and your interviewer don't capture any plosives.
These condenser electret microphones have a forgiving Omni-directional polar pattern that captures sound through the Microphone and gives you smoother levels even when you move away from the capsule.
The BOYA BY-M2D Dual Lavalier Microphone picks up a sampling frequency of 44.1/48 kHz at 16 or 24 bits, considered high quality.
Pros
Dual mic design makes it ideal for two speakers.
Delivers high-quality sound
Comes with a generously sized cable.
Omnidirectional for convenient placement.
Check Price on Amazon

6. Comica CVM-VM10-K2-PRO Video Microphone Kit Review
This Comica CVM-VM10-K2-PRO comes with a microphone and a mini tripod.
With a high-quality super-cardioid condenser microphone and a sturdy and convenient tripod mount system, you can turn your iPhone into a full-featured audio and video workstation.
This external mic is compact and easy to carry. This shotgun microphone is a great option when all you have to do is position your iPhone and record the sound of whatever is in front of it.
If you decide to go to an Android camp in the future, The Comica CVM-VM10-K2-PRO will continue to work as it is compatible with almost all smartphones.
The only real drawback to this Microphone is that you have to use the included Lightning connector for the 3.5mm adapter to get something more.
Pros
Decent frequency range
Effectively filter background noise.
Durable and strong construction.
Comes at an affordable price.
Cons
Microphone sensitivity can be drastically reduced at a certain distance.
Check Price on Amazon

Top-Rated External Mics For iPhone
Our Pick
Our top pick for the best external mic for iPhone is the BOYA BY-M2D Dual Lavalier Microphone for its quality and price.
The dual mic delivers sound clarity with its polar pattern that eliminates background noise so you can focus on your subject right in front of the Microphone.
The 3.5mm headphone output lets you monitor and play live, so you know immediately if you are getting what you need.
The latest iPhone models have great cameras, and you can capture incredible video recordings with only a few additional devices.
Whether your goals are professional or more experimental and casual, stay creative and continue to explore creating music, videos, and/or podcasts with the best external mics for iPhone.

Key References
"What Is A MEMS Microphone? (Micro-Electro-Mechanical Systems) – My New Microphone". Accessed April 21, 2021. Link.