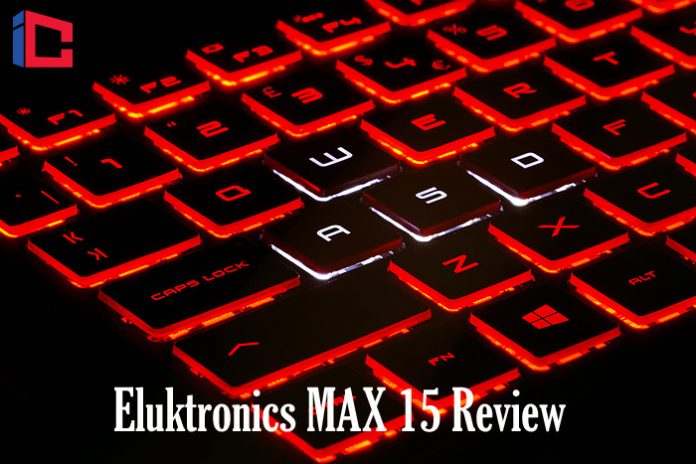 Eluktronics Max 15 Review: Eluktronics manufactures passionate gaming devices based on basic designs like those made by Schenker, Sager, or Maingear for years. Available in the US, they're primarily consumer products geared towards performance and value, rather than the sophisticated features and exquisite design you get with A-branded products from MSI, Asus, or Razer.
We ♥ honesty! Info Cellar earns a commission through the following hand-picked links at no extra cost to you.
They got off to a more difficult start, but subsequent software updates have fixed most of the issues and introduced them to many searching for an affordable gaming and performance PC over the decade, Eluktronics markets the MAX-15 as one of the lightest full performance gaming options from 3.82 pounds.
Also, they are compact and don't compromise on build quality. Eluktronics are crafted from the same magnesium alloys as the 2019 models, but with a redesigned case, we'll have to get our hands on it before drawing any conclusions.
Eluktronics MAX 15 Review Summary
The Eluktronics MAX-15 stands out from its gaming counterparts with some unique features as well as a few bells and whistles. This state-of-the-art laptop will perform gaming stunts that most computers cannot. Although you will have to pay more for this laptop, you will get the best bang for your buck when you consider the type of performance you get.
Positives
Lightweight and portable design
IPS HD screen display
Powerful processor
Good RAM and internal storage
Impressive battery life
Negatives
Heats up after prolonged use
Eluktronics MAX 15 Technical Specifications
| | |
| --- | --- |
| Screen | 15.6-inch |
| Resolution | 1920 x 1080 FHD |
| Refresh rate | 144Hz |
| Display Type | IPS |
| Processor | 10th Generation Intel Core i7-10875H 8-Core |
| video card | Intel UHD and Nvidia GeForce RTX 2060 6GB Max-P with Eluktroboost (TDP 80 115W)Intel UHD and Nvidia GeForce RTX 2070 8GB Max-P with Eluktroboost (TDP 115W) |
| Memory | up to 64 GB DDR4 2666 MHz (2x DIMMs) |
| Storage | 2x M.2 2280 PCIe SSDs |
| Connectivity | WiFi 5 AC, Bluetooth 5.0, Gigabit LAN |
| Ports | 3x USB-A, 1x USB-C with DP, HDMI 2.0, 2x miniDP, LAN, microSD card reader, dedicated headphone&mic, Kensington Lock |
| Power Adapter | 62 Wh, 230 W power adapter |

Eluktronics MAX 15 User Manual
Here is the user manual for Eluktronics MAX 15 laptop: (PDF).

Detailed Eluktronics MAX 15 Review
A) Design
From a design perspective, the MAX 15 is barebone, similar to previous Eluktronics lines.
It's low-key, too, with a deep silver color scheme and a subtly punched cover that won't turn heads in meeting rooms and at school.
There is an RGB light strip on the front edge, but it cannot be switched off from the software. The Eluktronics MAX 15 is also portable and lightweight.
This 15-inch model starts at around 3.82 pounds and is smaller and lighter than the MSI GS65 Stealth or the Asus Zephyrus M. It's a bit thicker. Still, there's room for I/O on the sides and the rear edge, with pretty much anything you might need.

B) Keyboard
That said, another awkward feature of the entire MAX line is the full-size keyboard with digital translucent keys and a Numerical section, like the ones MSI has used on its laptops in the past.
This means that each key has transparent edges that allow RGB lighting to enter, but this design may not be to everyone's liking.
You should also expect feedback on how this keyboard sounds and feels in actual use.
The ClickPad is made of glass and still quite spacious, with precision drivers, so it should be good enough for daily use.
The MAX 15 also gets an infrared camera for Hello authentication, but this is a nose camera, so it sits below the screen.

C) Display
The display is a 15.6-inch IPS Full HD display with a 144Hz refresh rate. In addition, the display is matte, allowing for good overall viewing angles.
However, the display comes without G-Sync and no option to turn off NVIDIA Optimus; so, it would always be switched on to save battery power.
When the screen was tested, the color accuracy results were 95 percent sRGB and 70 percent AdobeRGB.
With a 600: 1 contrast ratio and 346.5 cd/m² brightness, the MAX 15 is a suitable laptop for most content creators, at least in color accuracy.
The screen can be opened with just one finger, and the screen will only bend if you purposely try to bend it.

D) Performance
As mentioned above, Eluktronics optimizes the performance of its laptops. However, they have had CPU or GPU throttle issues in games before, especially newer models, so it can be risky to be an early user.
However, they were fixed quickly with BIOS updates that adjusted fan behavior and CPU/GPU thermal limits. In addition, their software offers multiple performance profiles, and you can use it to juggle fan noise, thermals, and performance, increasing and sacrificing some over others, depending on what you want at any given time.
The Eluktronics MAX 15 is based on an Intel Core i7-10875H 8-Core CPU with varying amounts of RAM and storage capacity and options for full-performance implementations of the RTX 2070 2060 chips.
It's certainly interesting to see the 115 Watts 2070 in such a small casing that few gaming subnotebooks go this route, like the Zephyrus S GX502 or the MAG 15, with noise and thermal restrictions.
But, the most exciting specialty of Eluktronics laptops is its EluktroBoost technology, which increases TDP approval for graphics chips. In this way, the RTX 2060 can operate at about 115 Watts as long as thermal thresholds are met and offer better performance than a standard 2060 laptop.
For the RTX 2060 to safely operate at higher performance than the MAX 15, playing around with the GPU and under-volting tweaking may be necessary.

E) Thermals
The MAX-15 handled the temperature quite well. There are 3 temperature modes to choose from – Office Mode, Game Mode, and Turbo Mode. In addition, the MAX-15 has 3 heat pipes that share the GPU and CPU to dissipate heat. Thermal tests with an ambient temperature of 21°C gave excellent results, with the maximum temperature reaching 90°C.

Pros of the Eluktronics Max 15
Powerful EluktroBoost technology for heat regulation.
Lightweight, easy to transport.
Powerful graphics card and processor.
The 144Hz refresh rate delivers smooth gameplay and high frames per second (FPS).

Cons of the Eluktronics Max 15
Barebone design
Clicky keyboards

Models Similar to the Eluktronics MAX 15
There are undoubtedly many good ultraportable gaming notebooks on the market, just like the Eluktronics MAX 15.
Eluktronics, for example, has the competitive MAG 15 and even the heavier Mech 15.The MAG 15 still gives you a portable case weighing around 4.2 pounds but with Thunderbolt 3 support, a mechanical keyboard, an incredible 94- Wh battery, and a familiar record of strengths and quirks.
In addition, the MAG 15 also comes with several software optimizations that solve some of the initial problems, such as the performance under demanding load or an improved audio/microphone quality.
Barebones apart, A-brand 15″ ultraportable notebooks such as Asus ROG Zephyrus S and Zephyrus M, Razer Blade 15, MSI GS65 Stealth, Gigabyte Aero 15, or Acer Predator Triton 500 can also be considered.
Most of them are pricier but might have design lines closer to what you want, additional features like front speakers, support for GSync or some ports, higher-level hardware, and well-tuned heat modules, allowing for reliable performance with lower noise and temperatures.

Frequently Asked Questions about the Eluktronics MAX 15
Q: Is Eluktronics a Good Brand?
A: Eluktronics offers several systems in the PC gaming market, most of which have high-end components at very affordable prices.
Assuming that cheap is still expensive, the company and other OEMs have been able to offer high-performance gaming laptops for less than a thousand dollars. How else can you explain that an OEM like HP sells its CUK Omen 15t Gaming Notebook, from which you get a GeForce RTX 2070 MAX-Q, an Intel Core i7-8750H, 256 GB SSD, and 16 GB RAM?
It sounds like a steal, but Eluktronics continues to offer the MECH-15 G2R with a similar Core i7-8750H CPU, GPU, mechanical keyboard, 144Hz display, and sleek aesthetics.
Astonishingly, the Eluktronics laptop feels more upscale than what you get from HP Omen. Although you are not cutting corners to get a lower price tag, the cheaper option feels better, looks, and performs better.
It's a tradition kept and carried over the years since the days of the Eluktronics W650KK1, which marked the entry of OEMs into the high-end gaming niche.
Typically, you spend between $1000-2000 on an Eluktronics gaming laptop and get more value in return than what OEMs like HP, Asus, or Acer can offer. However, most of us prefer the big manufacturers because of the quality of service, components reliability, and constant product updates.
Of course, Eluktronics can't match the support you get from companies like Asus or HP. Still, they give you the option to configure your rig when you order it as if you were building it from scratch, and that's exactly what we appreciate more in any gaming system.

Final Thoughts
Unlike many gaming laptops that are a little thick and heavy, the MAX-15 is one of the lightest gaming PCs, weighing in at around 3.82 lbs. Moreover, this design does not compromise on quality as it uses a sturdy magnesium alloy in its build.
The laptop also has a 15.6-inch display with full HD resolution. You get an impressive display in combination with the 8GB GDDR6 VRAM NVIDIA GeForce RTX 2070 GPU. The 4-zone RGB backlit keyboard has a premium membrane with a custom light bar. The long-life polymer battery with 4 cells and 62.32Whr offers you more runtime before running out of power.
All in all, you have a great laptop that will definitely transform your gaming experience.