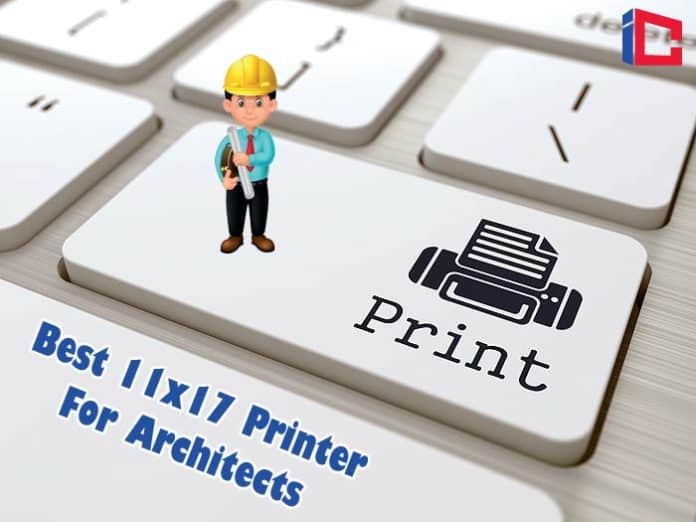 Many print projects require more than your regular 8.5×11 inch sheet. Whether you are an architect looking to print renderings and plans or an illustrator looking to print posters, contracting-out such huge projects can be expensive, and you risk not getting a finished product of the quality you want.
Sale
Best 11X17 Printer For Architects
Our Pick
The Epson WorkForce Pro WF-7840 Wide-Format Printer, which incorporates large printing with paper handling features up to 13x19 inches, is our choice for the best 11x17 printer for architects. This multi-functional printer also includes printing, scanning, copying, and faxing.
We ♥ honesty! Info Cellar earns a commission through the following hand-picked links at no extra cost to you.
Depending on how much you're looking to spend, the best 11 x 17 printer for architects can be a useful tool in your home design business.
Best 11×17 Printer For Architects – Comparison Table
Max Print Speed (black/color)
Color Touchscreen Display (inches)

How Do Architects Use An 11×17 Printer?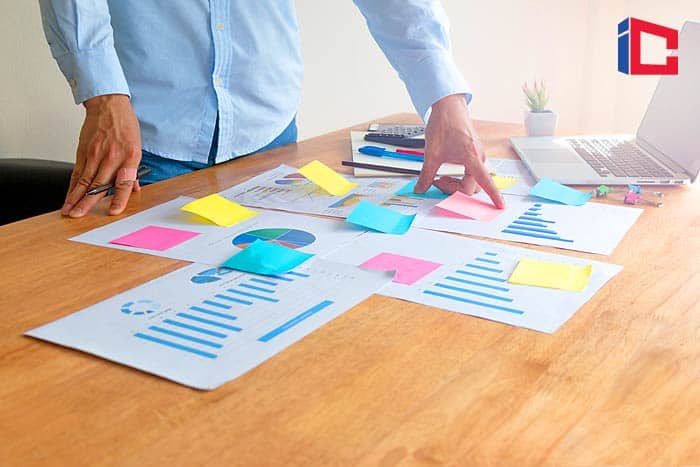 Not only is the 11×17 printer perfect for architects who want to make wide format prints, but it can also be used for other functions such as scanning, copying, and faxing. These printers are ideal for architectural companies looking to reduce costs while achieving high performance and yields.

What are the Typical Paper Sizes Architects Use?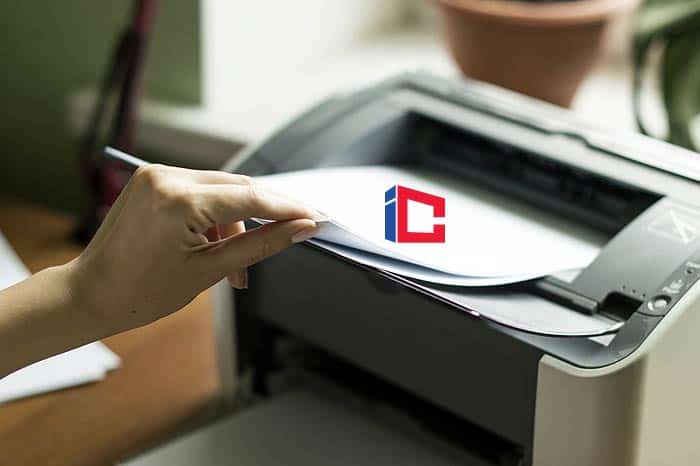 The 11×17 size is the most popular size used in architecture and engineering companies.
These are necessary for large-sized drawings and documents. Many printers have limited support for various sizes of paper.
Architectural drawing requires large format printing, primarily 11×17 inch ledgers.
When choosing the best 11 x 17 printer for architects, make sure the printer is flexible enough to handle various paper sizes.
There may be marketing strategies, business proposals, or writing plans. A good printer offers a variety of paper-handling assistance.
Suggested Reading:

Can a Regular Printer Print 11×17?
Yes, some regular desktop printers can print 11 x 17, but not all. So when shopping, ensure you check for the 11×17 format specification in the printer software. If it is there, you can print it out. However, we cannot speak of the quality.
Suggested Reading:

What to Look for?
A) Image Quality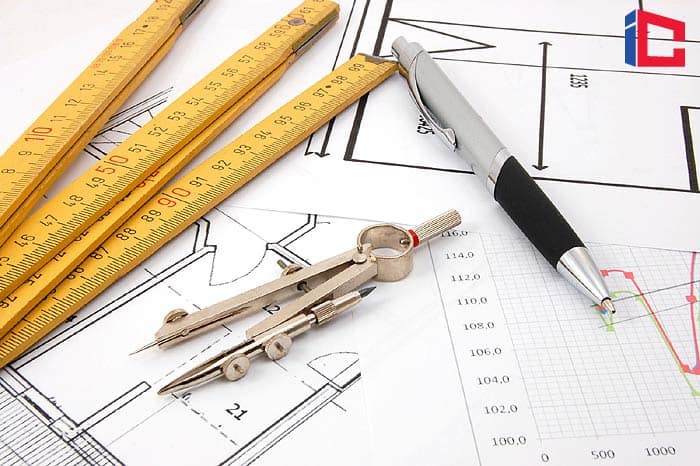 Print resolution is the level of detail in a printed image. Higher resolution means higher precision and can be expressed in DPI (dots per inch).
The more dots (ink) printed per inch, the higher the document's resolution and the greater the clarity and sharpness.
With a higher image quality, the risk of costly delays and errors for engineers and builders is considerably reduced.
So, make sure to find a printer that offers a wide range of print quality features.

B) Density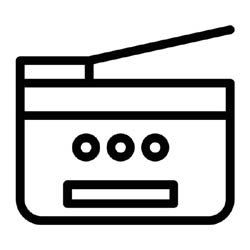 The density of the ink sets results in dark, warm, and vibrant colors. Different inks can produce lower or higher ink densities.
Therefore, it is essential to compare the printed samples. If you have got a densitometer, try to take black and white photos and measure black ink's delta density.

C) Ink Droplet Size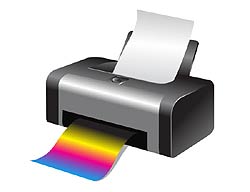 Droplet size is generally measured in picoliters (pl). When shopping for the best 11 x 17 printer for architects, look for a printer with a droplet size of about 4-12pl.
A lower number means a smaller droplet size, and a lower droplet size results in a sharper image.
Most printers have a smaller or larger droplet size. By printing a preview of a high-definition image, you can determine if the prints are light enough.
As a general rule of thumb, droplets are not visible to the naked eye within the print's intended viewing distance.

D) Ink Configuration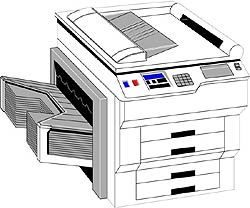 Printers generally have a wide range of ink configuration options: 4, 6, 8, and 12 colors.
In general, the wider the color gamut a printer can achieve, the more color options there are.
However, this also relates to the consistency of the profile that is also used for printing.
Using green and orange inks in many printer models increases the variety of colors and makes them more functional.
Existing color versions, such as light magenta and light cyan, help soften color gradients and enhance black and white printing.

E) Size and Speed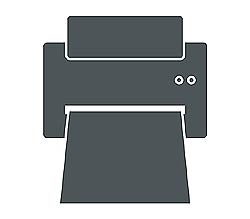 The printer size you should choose depends on the image size you want to print.
Of course, if you are working with larger paper sizes, you will need a larger printer.
And timing is an essential factor that shouldn't be ignored if you have a specific production amount to produce every day or every week.
Note that faster print speeds generally reduce image resolution. So, look for printers that can achieve higher speeds with the exact resolution.
Note that in some cases, you may have to compromise on speed quality or vice versa. As mentioned above, most printers have different resolution settings.
So, try a few methods to get the best results in terms of quality and speed.

F) Ease of Use
We're so caught up in specs and features that we often forget the significance of usability. Having a practical printer means less troubleshooting and less frustration. When there is more than one user, the printing will be smooth and requires less work if the printer is easy to setup.
Suggested Reading:

Best 11×17 Printer for Architects Reviews
Here are the top 6 best 11×17 printers for architects on the market today:
1. Brother MFC-J6545DW INKvestment Tank Inkjet Printer Review
We admit that we have a particular preference for the big names in printer brands, and we make no apologies. The big names printers are unique for a reason, and Brother fits comfortably into these top leagues.
This large-format inkjet printer has been riding a wave of rave reviews from various users. Thanks to its versatile paper handling design, this unit can scan, print, copy, and even fax up to 11×17 inches.
Why is it called INKvestment Tank? Let's take a look at the brand's "Tank Technology" benchmark, known in the market for its exceptional productivity and professional print quality.
More than mere rhetoric, this unit is equipped with a year of ink, thanks to the large tank. Scan, fax, copy and perform super-fast two-sided printing with ease.
Also, this printer has two paper trays that can hold around 500 sheets. You can monitor the ink levels of your cartridges easily with the side indicator.
Furthermore, the touchscreen controls on the Brother MFC-J6545DW INKvestment Tank Inkjet Printer make everything a lot easier.
Pros
INKvestment tank comes with one year of ink.
Newly designed expanded cartridges have higher ink capacity.
Equipped with double paper trays to prevent frequent refills.
Supports single-pass copy, fax, scan, double-print.
Cons
No duplex copying facility.
Check Price on Amazon

2. Canon Pixma IX6520 Wireless Printer Review
The Canon Pixma IX9520 is a lightweight printer that can print prints up to 13 x 19 inches, making it perfect for architects.
Not only is this printer compact, but it also has a host of impressive features like 9600 x 2400 dpi resolution to meet your printing demands.
These features will ensure the graphics and texts produced are vibrant and clear.
This unit employs the ChromaLife 100+ system, which integrates CANON's enhanced FINE printhead technology with real Canon photographic inks and papers.
Also, it has a 5-color custom ink system comprising pigment-based black ink and 4 dye-based inks.
Perfect for architects, the Canon Pixma IX6520 Wireless Printer proves itself in its ability to print full high-resolution video images effortlessly, giving architects unlimited printing options.
Pros
Can print images from high-resolution videos.
Once the ink runs out, users only need to replace the used cartridge instead of the entire cartridge.
It boasts a compact design and therefore takes up little space.
It has an automatic photo correction function that allows the categorization of images and the correction of multiple areas for optimal images.
Cons
The printer uses a lot of ink.
Check Price on Amazon

3. Epson Workforce WF-7720 Inkjet Printer Review
The Workforce WF-7720 Inkjet Printer is an extremely versatile all-in-one wide format printer.
It can print as small as 4×6 inches and borderless prints as huge as 13×19 inches.
Thanks to its excellent media handling features, it is ideal for architects who take pride in their work as the print quality is unmatched.
Basic precision technology recreates print-quality prints and provides a reverse feeder for specialty paper, an automatic document feeder, a 500-sheet paper tray, and simple back-printing.
The Workforce WF-7720 offers a print speed of about 18 pages a minute. It uses 80 percent less energy than most of its competitors.
The printer's connectivity options are as versatile as users can connect to the printer wirelessly or via Ethernet connectivity.
Pros
It is ecological because it does not consume much energy.
It can handle a wide range of paper types.
Versatile design
Check Price on Amazon

4. Canon PIXMA TS9521C All-in-One Photo Printer
The Canon PIXMA line has always been one to trust, particularly when searching for a printer that supports the highest quality photo printing.
The Canon PIXMA TS9521C All-in-One Photo Printer is a versatile multi-functional printer that meets the 11 x 17-inch paper size requirements architects require to get their jobs done.
This unit stands out because it has 5 individual inks that allow more great color prints or photographs.
As with many printers, this one has dual input trays. Its capacity is just under 100 sheets of each, but it is still convenient to load different media types.
The Canon PIXMA TS9521C All-in-One Photo Printer has a 2400 dpi optical resolution, which is better than most printers on our list.
Pros
3-inch touch screen control panel for easy printer navigation.
Additional connectivity features with compatible memory cards.
Can print on CDs and envelopes if needed.
Double-sided printing function that can save you time and paper.
Borderless printing capabilities for media sizes up to 8.5 × 11 inches.
Cons
Lacks Wi-Fi direct and NFC.
Check Price on Amazon

5. Brother MFC-J6330DW Inkjet Printer Review
Another printer that is perfect for architects is the MFC-J6330DW from the popular manufacturer Brother.
We love a lot of things about this printer, including print efficiency, quality, functionality, and a lot more.
No wonder so many users like this. Print, copy and even scan your documents with this all-in-one printer.
It has a high paper handling capacity of about 250 pages, so you need not worry about refilling too often.
The paper tray can hold various sizes of paper and even reaches a size of 11×17 inches.
Beyond that, it's also more convenient because it can automatically print on both sides of a page.
The automatic document feeder enables hands-free scanning and copying. You can use it to print on media other than bond papers such as envelopes and specialty papers.
With Wi-Fi and Ethernet capabilities, you also have the option to print wired or wireless. It's even easier to use with the touchscreen control panel, where you can visually adjust and navigate all printer settings to suit your needs.
Also, there's an option that lets you scan documents directly from Dropbox, Google Drive, and other cloud services.
And in terms of quality, the Brother MFC-J6330DW Inkjet Printer won't disappoint you either as it can produce a high-quality and high-resolution print.
Pros
Excellent print quality
Flexible connectivity options
Includes a touchscreen LCD control panel.
Large paper handling capacity.
Check Price on Amazon

6. Epson WorkForce Pro WF-7840 Wide-Format Printer Review
The Epson WorkForce Pro WF-7840 Wide-Format Printer prints beautifully on large-format pages up to a size of 13×19 inches.
As a replacement for the WF-7720, the Epson WorkForce WF-7840 also scans, copies, and faxes 2-sided tabloid-size pages (11 x 17 inches).
The paper handling and general input capacity of this unit are quite impressive. It has a capacity of 550 sheets split into 2 250-sheet cassettes at the front and a 50-sheet multipurpose tray that lifts from the rear.
This unit is well built with easy access to ink cartridges and paper jams. It has 3 entry bins: 2 at the front and 1 at the rear.
The WorkForce Pro WF-7840 Large Format Multifunction Printer produces superb prints up to 13 x 19 inches.
Its productivity features and three high-capacity paper sources make it an excellent choice for architects, even with high ink costs. It supports a resolution of up to 4800×2400 dpi.
Pros
Excellent and fast PrecisionCore output.
Borderless tabloid printing and super tabloid.
USB storage support
One input tray and 2 large paper trays.
Check Price on Amazon

Sale
Top-Rated 11x17 Printer For Architects
Our Pick
Our pick for the best 11x17 printer for architects is the Epson WorkForce Pro WF-7840 Wide Format Printer.
It produces superb prints up to 13 x 19 inches with excellent paper handling capabilities.
Its productivity features and three high-capacity paper sources make it a great choice for architects, even with high ink costs.
We hope you have found a printer that meets your architecture needs in this guide. Remember, it's essential to do your research before buying your printer.
Now that you know what options are available, you can officially decide which printer to use to enhance your architectural designs and presentations.

Key References
"What Is DPI and What Are the Requirements for Different Industries? – Donnellon McCarthy". Accessed February 23, 2021. Link.
"What is a picoliter, and why should I care?". Accessed February 23, 2021. Link.